What's the Best Treatment for Cystic Acne?
Isotretinoin (Accutane®) Works Best for Severe Cystic Acne, but Comes with Serious Side Effects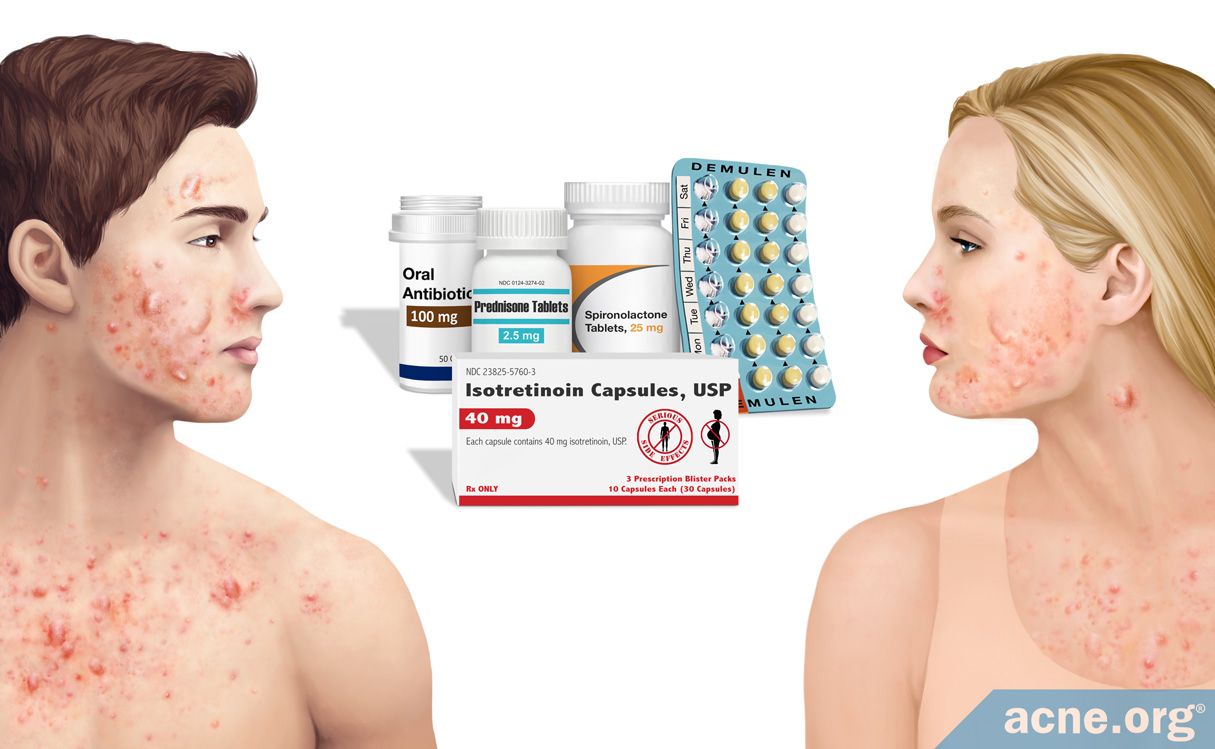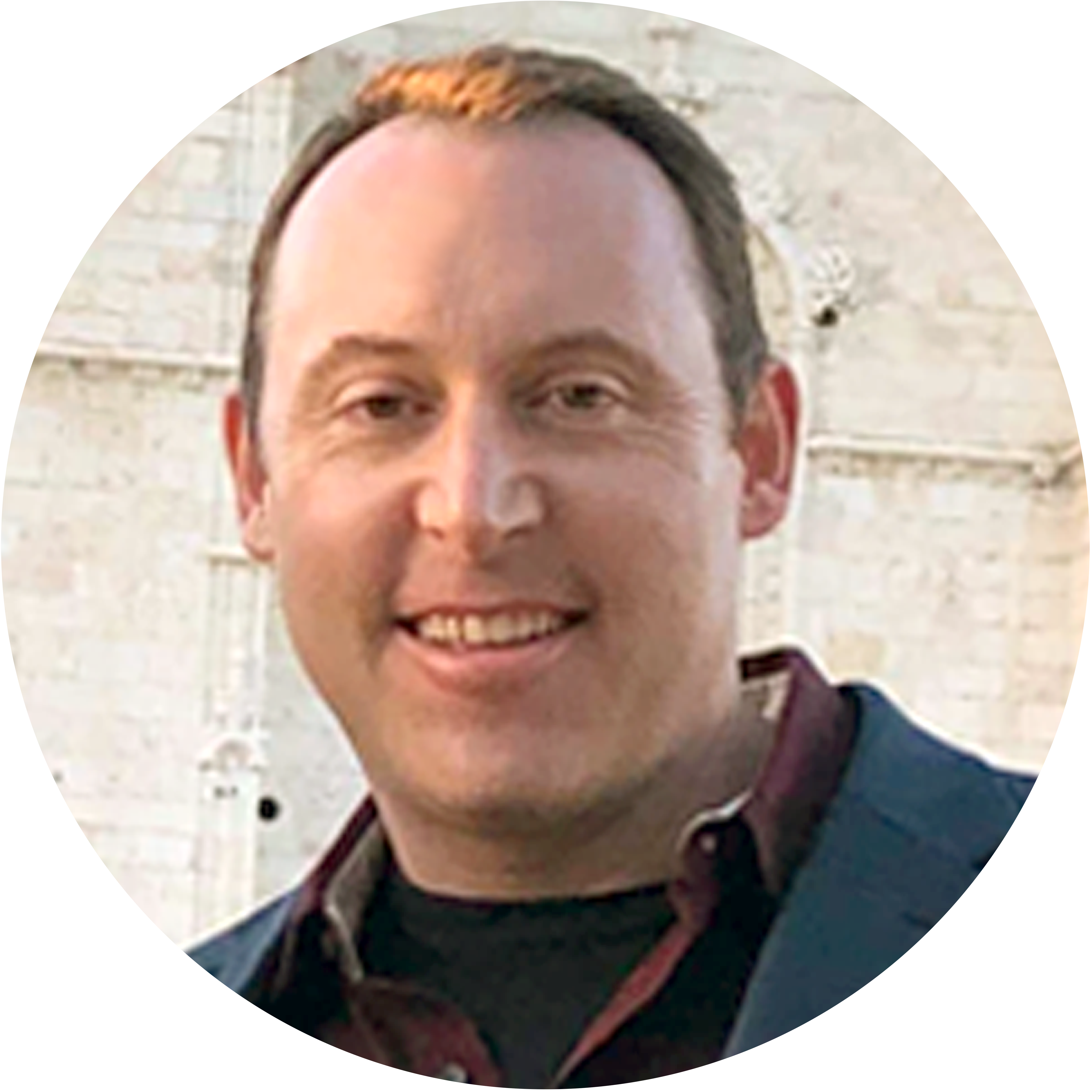 The Essential Information
Cystic acne, also called nodulocystic acne, is acne that comes with large (over 5 mm in diameter), red, painful lesions called nodules and cysts that arise deep within the skin. These lesions can last for weeks, months, or even longer, and often scar the skin.
A proper topical regimen can sometimes keep nodulocystic acne in check, but when even this does not do the trick, there are four main therapies for cystic acne, and each has its pros and cons.
Isotretinoin (Accutane®): Most effective but comes with major and potentially lifelong side effects
Oral Antibiotics: Somewhat effective in some people in the short term, but with side effects
Corticosteroids: Effective in the short term, but with side effects
Hormonal Treatment [females only]: Moderately effective, but with side effects
The Science
Nodulocystic acne, normally known simply as "cystic acne," when severe, can wreak havoc on the skin, causing permanent scarring. For this reason, it is vital that it be treated early and aggressively.
For many cases of cystic acne, proper application of benzoyl peroxide can calm the skin and keep the acne under control. But when the acne is extra severe, widespread, and/or scarring, sometimes other avenues can be explored. Let's have a look at the most common treatments for cystic acne.
Isotretinoin
Isotretinoin, often known by its original brand name, Accutane®, is an oral medication that is proven to be the most effective treatment for nodulocystic acne. However, its power comes with serious side effects, some of which can be lifelong. It also causes serious birth defects and must never be used by women who are pregnant or plan to become pregnant.
After isotretinoin is swallowed, it enters the bloodstream and affects the entire body, including the skin. It works powerfully, and can permanently change the skin and body. This is why the Food and Drug Administration (FDA) approved it only for severe acne, and only after other options are exhausted.
Researchers believe that it clears acne primarily through decreasing the production of skin oil (sebum). Sebum is a major factor in the development of all acne, and by decreasing its production isotretinoin reduces the development of nodulocystic acne lesions.
The total duration of therapy is generally 15 - 20 weeks.1
Dosing depends on the weight of the patient, and studies are ongoing to determine an optimal dose, but all studies find that isotretinoin can reliably clear severe acne.
Isotretinoin can not only clear existing nodules and cysts, but can prevent further breakouts. About 2/3 of people who take a course of isotretinoin experience long-term remission of acne.
A four-month treatment plan using a generic form of isotretinoin can cost between $700 - $1400 for a patient weighing around 175 pounds (80 kilograms). Consequently, the cost can be prohibitive to some who cannot afford treatment.
In addition to the cost, isotretinoin comes with unwanted and severe side effects, some of which can be permanent. As an example of how worrisome its effects are on the body, the U.S. Air Force will not allow anyone who has ever taken isotretinoin to become a fighter pilot due to how it affects the eyes. Lifelong dry lips are also a common complaint, and joint pain may also stick around long term. These are only a few of the potential long-term side effects. Suffice it to say that taking isotretinoin is a very serious decision, and both the patient and doctor should carefully weigh the benefits against the short-term and life-term side effects.
Pregnant women should never take isotretinoin: Isotretinoin is the #1 birth-defect-causing medication on the market and causes catastrophic birth defects as well as miscarriage. Females taking isotretinoin must obtain at least two (2) negative pregnancy tests prior to starting treatment, and remain on at least two (2) forms of birth control for the duration of the treatment.8
Oral Antibiotics
Oral antibiotics do not produce anywhere near the results of isotretinoin, only work in the short term, and only work for some people. However, they are a treatment option that can help reduce bacteria and inflammation. They should only be used for a maximum of three months, and are best used to treat people with only a few nodules or cysts.
Antibiotics are not as effective as isotretinoin and not as quick in producing results. However, they are more effective when combined with other acne treatments like topical benzoyl peroxide.9 There are two main antibiotic classes used in the treatment of acne:
Tetracyclines: Tetracycline, doxycycline, and minocycline
Macrolides: Azithromycin and erythromycin
Researchers have performed one study investigating the ability of oral antibiotics to clear cystic acne and one study investigating the side effects of oral antibiotics. Although they will need to perform more studies to confirm their findings, these studies have found that oral antibiotics are effective at temporarily reducing nodulocystic acne, but they cause side effects and are only a short-term treatment.
Steroid Treatments
In the case of severe cystic acne, steroid treatments, such as oral prednisone, are a short-term treatment that can quickly reduce inflammation.
These steroids, called corticosteroids, are different from anabolic steroids, which bodybuilders use. Doctors will sometimes administer oral corticosteroids initially to a patient who presents with severe acne in order to reduce inflammation and quickly reduce acne symptoms. Then, isotretinoin can be given to clear up the acne in the long term.
There are two studies that confirm the effectiveness of oral corticosteroids, and one study that confirms the effectiveness of injected steroids, which I'll mention next.
Injected corticosteroids (cortisone shots): Doctors commonly inject steroids, such as cortisone, directly into a nodule or cyst in order to reduce the inflammation and heal the nodule or cyst quickly. A reduction in swelling can be seen almost immediately and healing begins. If you only get a cystic acne lesion once in a while, don't hesitate to make a quick appointment with your dermatologist for a cortisone shot.
Hormonal Treatments
While not as effective as isotretinoin, hormonal treatments like oral contraceptives (birth control pills) and anti-androgens (such as spironolactone) do produce reliable effectiveness.
Hormonal treatments cause side effects, but do not permanently alter the body like isotretinoin does.
Only females can use them because hormonal treatments in males can cause breast growth and problems with sexual function.
Researchers have performed several studies to identify the effectiveness of hormonal treatments for nodulocystic acne and have found that they can help reduce nodulocystic acne.
References:
Zaenglein, A. Guidelines of care for the management of acne vulgaris. J Am Acad Dermatol 1 - 29 (2016). https://www.ncbi.nlm.nih.gov/pubmed/26897386
Peck, G. et al. Prolonged Remissions of Cystic and Conglobate Acne with 13-cis-Retinoic Acid. New Engl J Med 300, 329 - 333 (1979). https://www.ncbi.nlm.nih.gov/pubmed/153472
Farrell, L., Strauss, J. & Stranieri, A. The treatment of severe cystic acne with 13-cis-retinoic acid. J Am Acad Dermatol 3, 602 - 611 (1980). https://www.ncbi.nlm.nih.gov/pubmed/6451637
Peck, G. et al. Isotretinoin versus placebo in the treatment of cystic acne. J Am Acad Dermatol 6, 735 - 745 (1982). https://www.ncbi.nlm.nih.gov/pubmed/6461677
Strauss, J. et al. Isotretinoin therapy for acne: Results of a multicenter dose-response study. J Am Acad Dermatol 10, 490 - 496 (1984). https://www.ncbi.nlm.nih.gov/pubmed/6233335
Prendville, J. et al. A comparison of dapsone with 13-cis retinoic acid in the treatment of nodular cystic acne. Clin Exp Dermatol 13, 67 - 71 (1988). https://www.ncbi.nlm.nih.gov/pubmed/2975199
Acmaz, G., Cınar, L., Acmaz, B. et al. The effects of oral isotretinoin in women with acne and polycystic ovary syndrome. Biomed Res Int 2019, 2513067 (2019). https://pubmed.ncbi.nlm.nih.gov/31080813/
Hodgson, B. & Kizior, R. Saunders nursing drug handbook 2012. (W. B. Saunders Co., 2014).
Habif, T. P. Clinical Dermatology: A Color Guide to Diagnosis and Therapy. 231 - 233 (2016). https://www.elsevier.com/books/clinical-dermatology/habif/978-0-323-26183-8
Thappa, D. & Dogra, J. Nodulocystic Acne: Oral Gugulipid versus Tetracycline. J Dermatol 21, 729 - 731 (1994).
Acne Conglobata Treatment & Management, https://emedicine.medscape.com/article/1072716-treatment
Marynick, S. et al. Androgen Excess in Cystic Acne. New Engl J Med 308, 981 - 986 (1983). https://www.ncbi.nlm.nih.gov/pubmed/6220224
Karvonen, S. Systemic corticosteroid and isotretinoin treatment in cystic acne. Acta Dermato-Venereol 73, 452 - 455 (1993). https://www.ncbi.nlm.nih.gov/pubmed/7906462
Seukeran, D. C. & Cunliffe, W. J. The treatment of acne fulminans: a review of 25 cases. Br J Dermatol 141, 307 - 309 (1999). https://www.ncbi.nlm.nih.gov/pubmed/10468806
Levine, R. Intralesional corticosteroids in the treatment of nodulocystic acne. Arch Dermatol 119, 480 - 481 (1983). https://www.ncbi.nlm.nih.gov/pubmed/6222700
Tobechi, L. et al. Hormonal treatment of acne in women. J Clin Aesthet Dermatol 2, 16 - 22 (2009). https://www.ncbi.nlm.nih.gov/pmc/articles/PMC2923944/
Goodfellow, A. et al. Oral spironolactone improves acne vulgaris and reduces sebum excretion. Br J Dermatol 111, 209 - 214 (1984). https://www.ncbi.nlm.nih.gov/pubmed/6235834