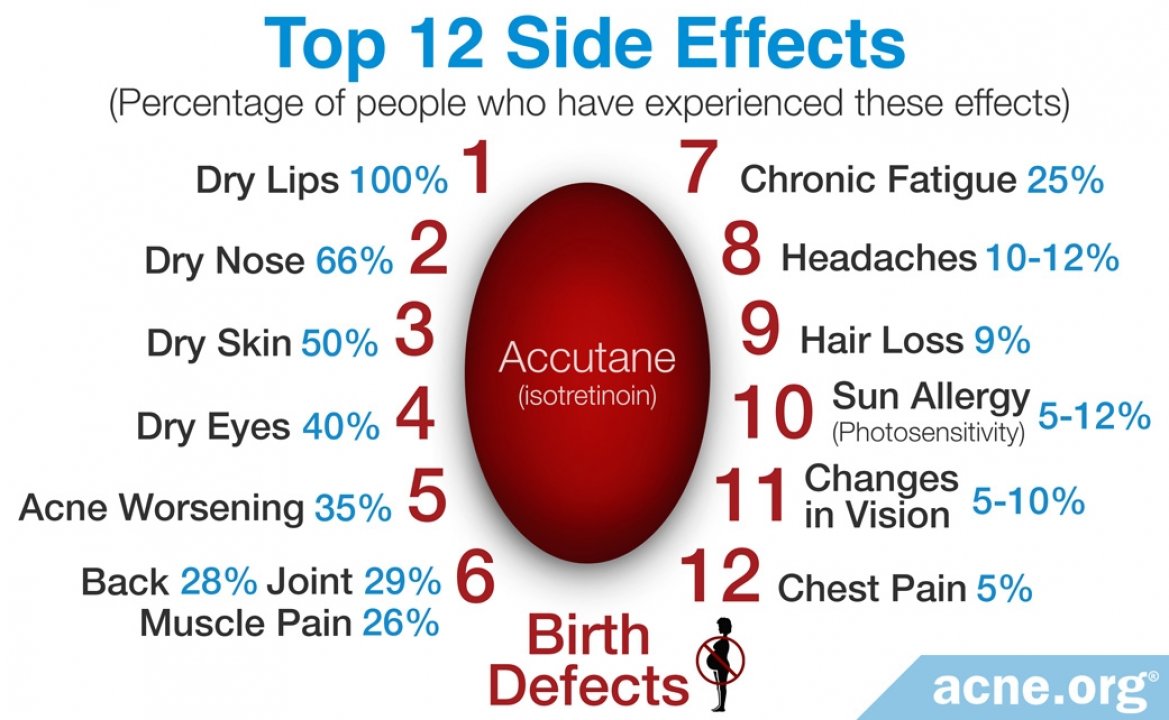 Article Summary
This article describes the top 12 most common side effects of isotretinoin. However, it is important to note that isotretinoin can also cause a wide variety of other side effects that, while not as common as those listed here, are often more severe. Among these, a few of the most severe side effects may include depression, suicidal thoughts, and inflammatory bowel disease. 
Special Note: If your doctor prescribes isotretinoin, ask for a full list of possible side effects. Also be sure to review any personal or family history of allergies, psychiatric disorders, endocrine disorders such as diabetes, as well as any other medications you are currently taking with your doctor to be sure that this medication is appropriate for you. If you are a female of childbearing age, your doctor will require that you use two (2) forms of birth control and sign a pledge promising that you will not become pregnant while taking isotretinoin. Finally, always seek medical attention if you experience worrying side effects taking isotretinoin, even if they seem to be minor.
Scientists and doctors consider isotretinoin (brand name Accutane) to be the most effective treatment for very severe acne. Isotretinoin is an oral medication that is a derivative of vitamin A that is typically prescribed in a 15-20 week course.

Although isotretinoin is effective, it can cause a variety of side effects that range from mild to severe. 1-13 While most side effects are temporary and resolve once treatment ends, a significant number of patients report permanent side effects. Most patients begin to experience side effects approximately six weeks after beginning treatment with isotretinoin. Some symptoms, such as severely dry lips, can be painful but are considered relatively mild; others, such as changes in vision, can be severe and may require that the patient discontinue treatment if they occur.1 

Whenever speaking about isotretinoin, it should also be stated that it is the most teratogenic (causes birth defects) medication on the market today, and causes devastating and life-threatening harm to the fetus.
In this article, we will discuss the 12 most common side effects of isotretinoin.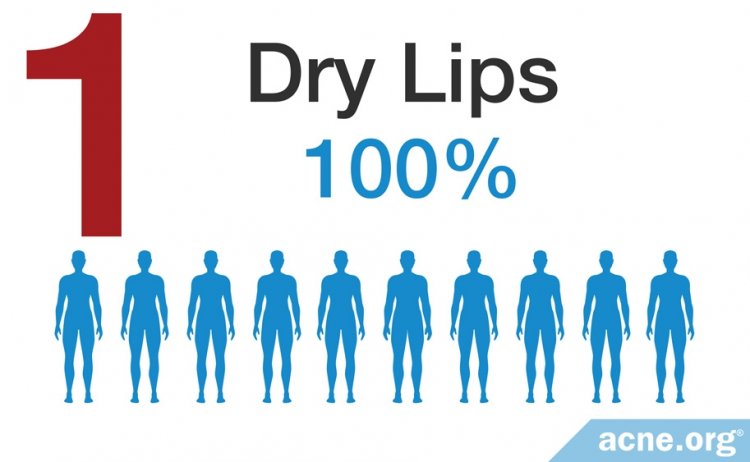 #1. Dry Lips
The most common side effect of isotretinoin is dryness of the lips, sometimes severe enough to cause cracking and bleeding.
Almost everyone who takes isotretinoin experiences dry lips. In fact, doctors use this side effect as an indication that isotretinoin therapy is working and consider the absence of dry lips to indicate treatment failure.2,3
While dry lips are expected during isotretinoin treatment, they can usually be relieved by applying lip balm. Dry lips may resolve when treatment ends, but this symptom may remain permanently, necessitating lifelong use of lip balm.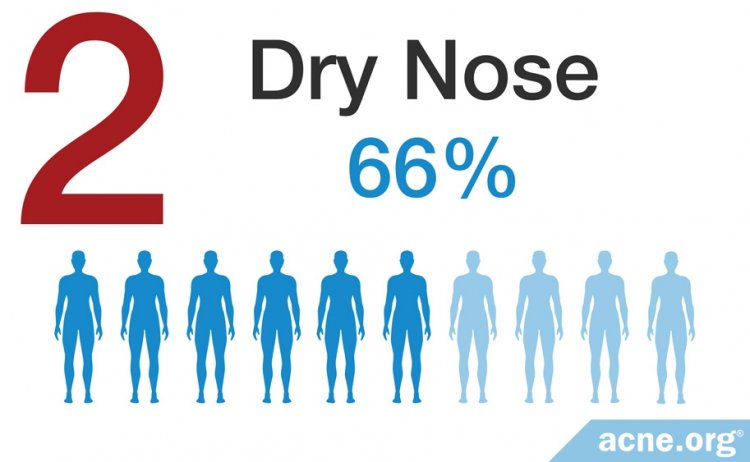 #2. Dry Nose
Dry nose occurs in approximately two-thirds of people who take isotretinoin, and almost 40% of patients report dryness that is severe enough to cause nosebleeds.2,4
Use of nasal lubricants may help with this symptom. This is most often a temporary symptom that resolves when treatment ends.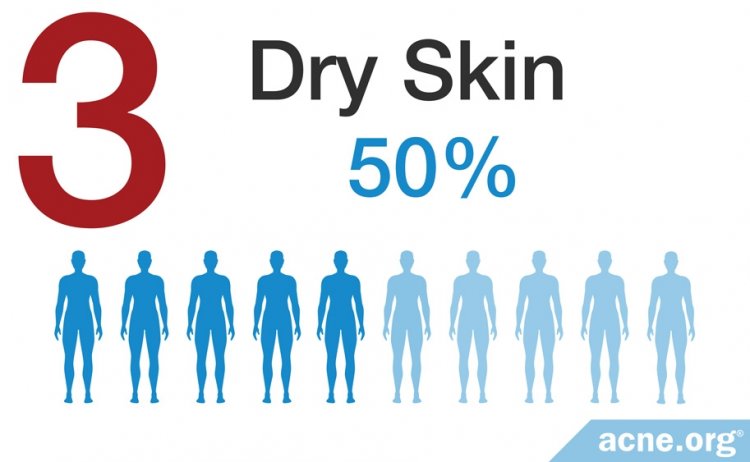 #3. Dry Skin
Dry skin, often accompanied by severe itching and rashes, is the second most common side effect of isotretinoin. This side effect affects almost half of those treated with isotretinoin. Dry skin and associated itching are usually manageable by applying moisturizers to the skin. People with a history of allergies, eczema, hay fever, or allergic asthma are more likely to develop severely dry and itchy skin.5
The development of dry skin during isotretinoin treatment may be dose dependent. In other words, people taking a higher dose of isotretinoin are more likely to experience dry skin, as one recent study found.3

Most of the time, dry and itchy skin is a temporary side effect of isotretinoin. However, 10-20% of patients report still having dry skin a year after treatment. The duration of dryness and itchiness also appears to be dose dependent, according to a 2013 study.3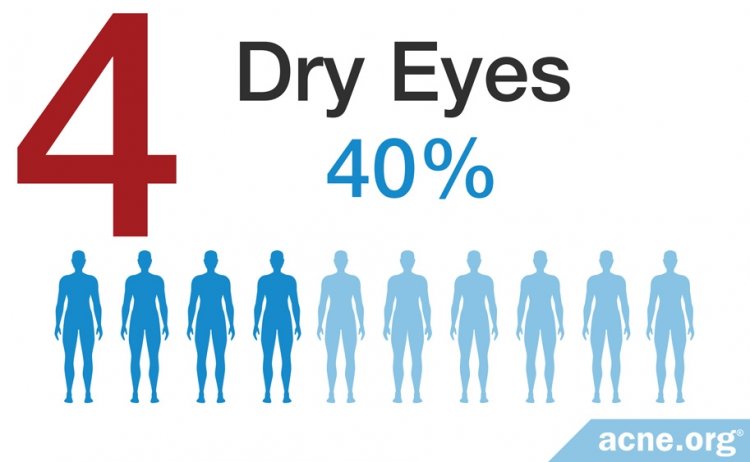 #4. Dry Eyes
Dry eyes affect approximately 40% of people taking isotretinoin. In most people, this is a temporary side effect that resolves after the first few months of treatment. However, approximately 25% of patients experience dry eyes throughout treatment. Furthermore, some patients, especially those who wear contact lenses, also experience conjunctivitis (pink eye), which is an inflammation of the lining of the eyes.4
Eye drops can help with the symptoms of dry eyes. More serious problems with vision are less common but still in the top 12 (See #11).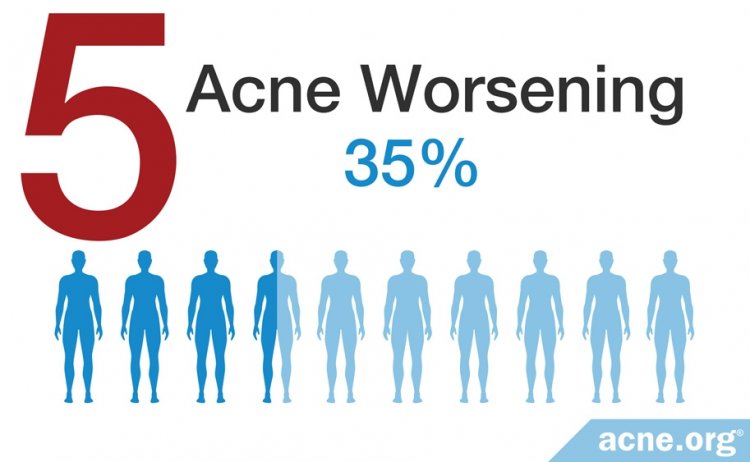 #5. Temporary Worsening of Acne
About 35% of patients report an acne flare within a month of starting treatment. However, such flares are usually temporary and by the fourth month of treatment, only 6% of patients are still experiencing unexpected flares.4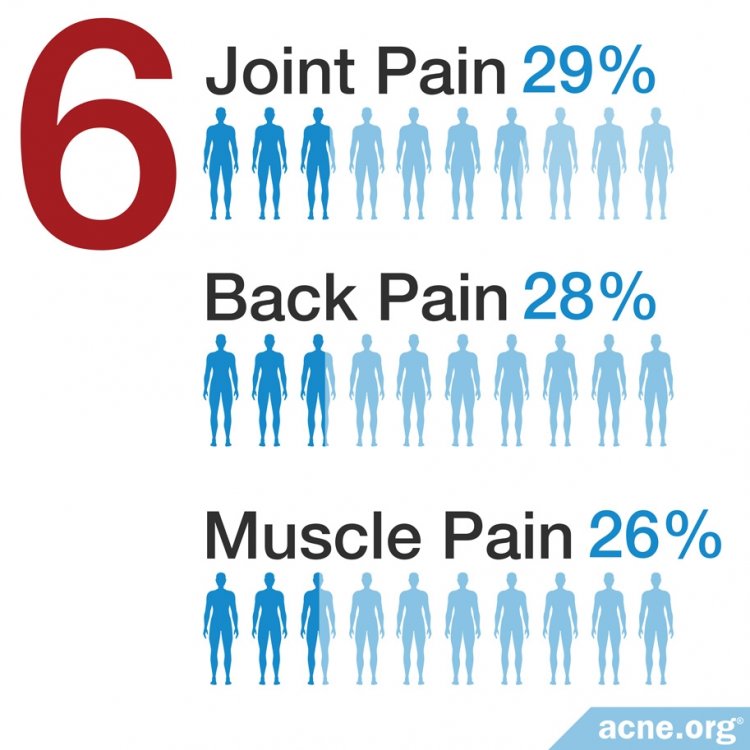 #6. Joint, Back, and Muscle Pain
While the majority of the common side effects of isotretinoin involve the skin and mucous membranes, a significant number of patients experience musculoskeletal side effects: 28% of patients experience back pain; 29% experience frequent joint aches; and 26% experience muscle aches.3,4
Most of the time, these symptoms disappear after the first month of treatment. However, some patients continue to have pain throughout treatment, and 5% of patients on low-dose treatment and 8-9% of those on high-dose treatment report ongoing pain one full year after treatment.3,4 There are no studies following people for longer than one year, so whether this pain can last for a lifetime in some people is a possibility and remains unstudied.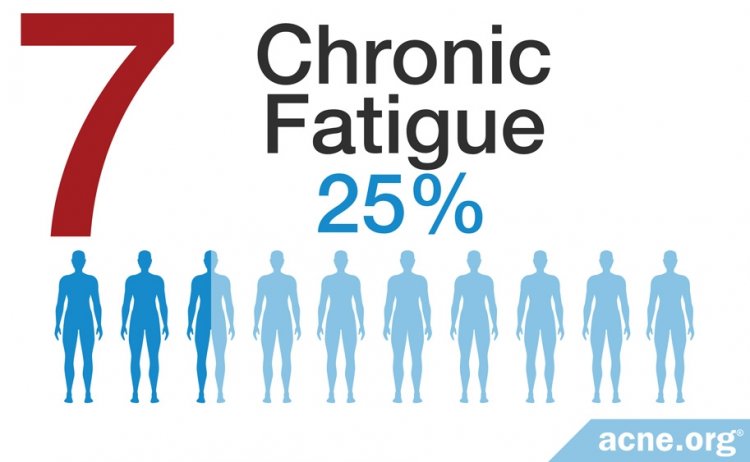 #7. Chronic Fatigue
Chronic fatigue is also a common side effect of isotretinoin, and can sometimes be severe enough to require that the patient discontinue treatment. One study found that as many as a quarter of patients experience fatigue during the first month of treatment, and many continue to suffer from this side effect as the course of treatment continues.4

As with other side effects, fatigue appears to be dose dependent. One study found that only a small minority of patients who take a low dose of isotretinoin experience fatigue.6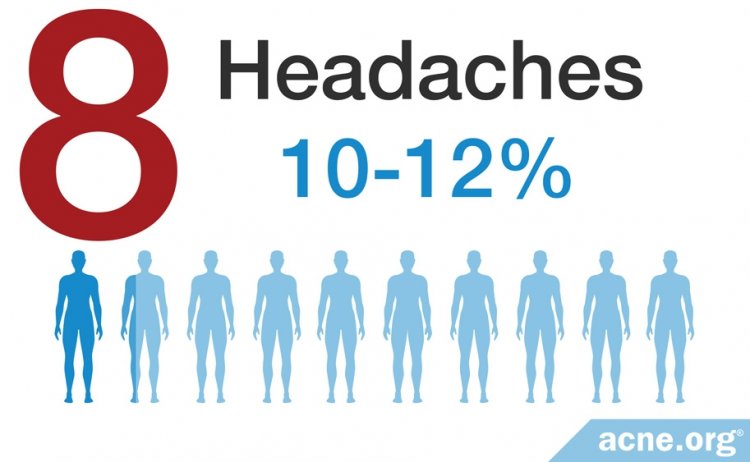 #8. Headaches
10-12% of patients report headaches during isotretinoin treatment. Headaches do not appear to be dose dependent, as patients on lower doses have the same risk of developing headaches as those on higher doses. While headaches are usually temporary, they can persist on an ongoing basis even a year after treatment.3,4,8
Most of the time, headaches caused by isotretinoin are mild and not serious. Sometimes, however, headaches are due to increased pressure in the skull, which may lead to more severe problems such as vision loss, double vision, episodes of blindness, ringing in the ears, nausea, and vomiting. Because of this possibility, anyone who experiences headaches during isotretinoin treatment should seek medical attention.8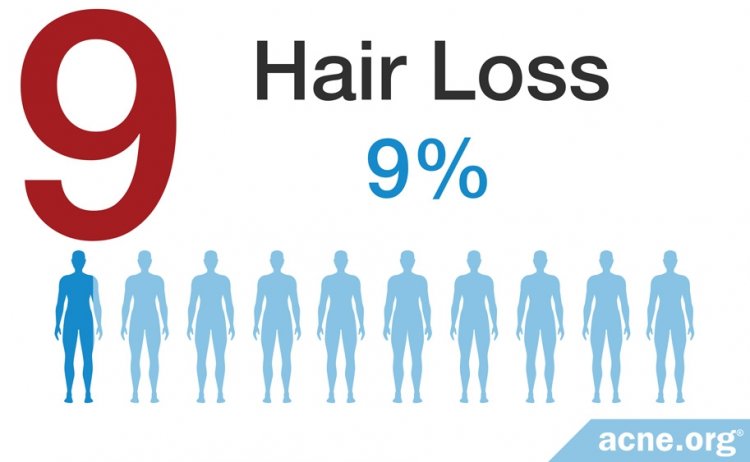 #9. Hair Loss
Hair loss is also a relatively common side effect of isotretinoin, affecting 9% of patients.4
Hair loss does not appear to be dose dependent, as taking a lower dose of isotretinoin does not reduce the likelihood of this side effect. However, hair loss is relatively mild and temporary, and resolves after treatment ends.3,4 According to one study, patients may initially complain of hair loss after beginning isotretinoin treatment, but this side effect usually disappears quickly.

One study also reported an unusual side effect in which a patient's hair texture changed from straight to curly after taking isotretinoin.7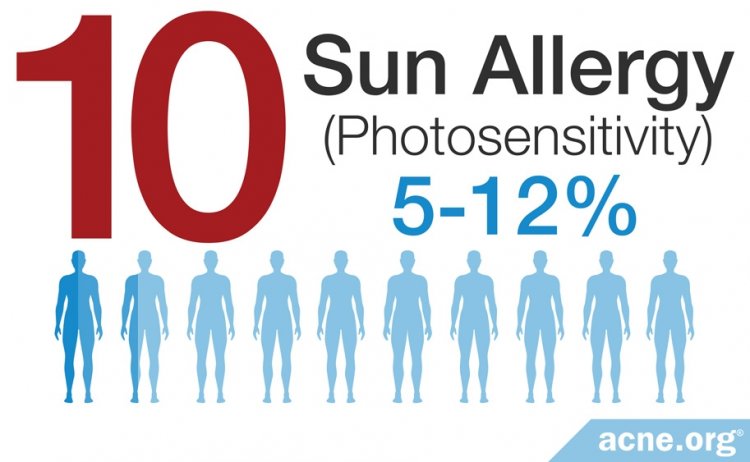 #10. Sensitivity to Sunlight
Sensitivity to sunlight is another relatively common side effect of isotretinoin, with 5-12% of patients reporting sun sensitivity and an increase in sunburns.3,4,8
Sun sensitivity is dose dependent; patients on high-dose treatment (more than 0.5 mg/kg/day) are more likely to develop this side effect than those on low-dose treatment.8 However, because this is a possible side effect regardless of dose, it is important to take preventive measures such as regularly wearing sunscreen, sunglasses, and wide-brimmed hats while taking isotretinoin in order to prevent severe sunburn.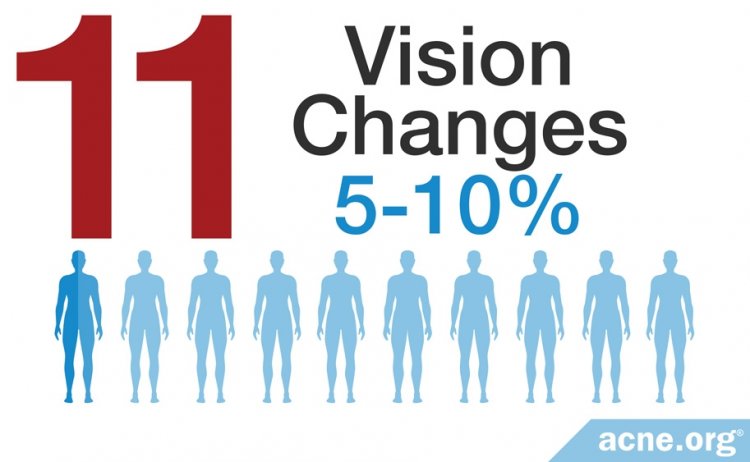 #11. Changes in Vision
Isotretinoin causes vision changes in 5-10% of patients.3,4,6 The most common vision change reported is poor night vision.9,10 Vision abnormalities following isotretinoin are so pervasive that the United States Air Force has barred all people who have previously taken isotretinoin from becoming fighter pilots.

One study reported that vision changes are more likely in people who take medium or high doses of isotretinoin, in other words, at least 0.5 mg/kg/day.8

Vision changes may be mild or severe and may require discontinuing treatment. Anyone experiencing vision changes of any kind while taking isotretinoin should seek medical attention.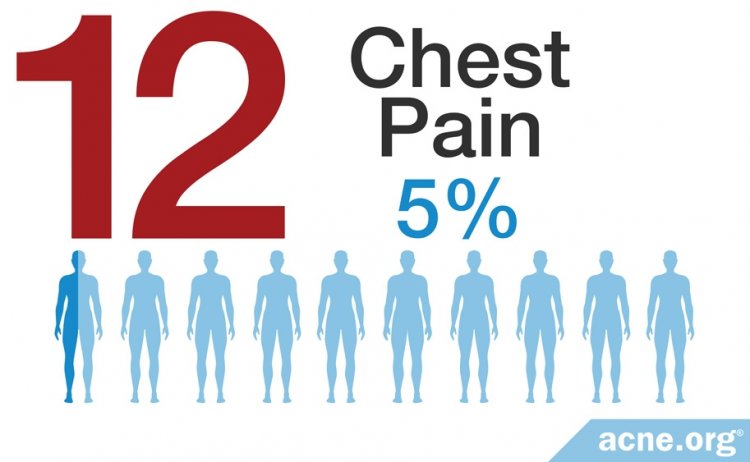 #12. Chest Pain
Two studies have reported that a small minority of patients taking isotretinoin experienced chest pain.4,8

While it is unclear how isotretinoin causes chest pain, this is a serious side effect and anyone experiencing chest pain while taking isotretinoin should seek medical attention right away and stop taking the medication.11




While thankfully not in the top 10, birth defects are rampant if a pregnant woman takes isotretinoin. Isotretinoin directly causes severe birth defects, including death to the fetus. It is absolutely crucial that any woman who is pregnant, or plans to become pregnant, not take isotretinoin.  
The Experts at Acne.org
Our team of medical doctors, biology & chemistry PhDs, and acne experts work hand-in-hand with Dan (Acne.org founder) to provide the most complete information on all things acne. If you find any errors in this article, kindly use this Feedback Form and let us know.
References:
Goulden, V., Layton, A. M. & Cunliffe, W. J. Long-term safety of isotretinoin as a treatment for acne vulgaris.

 

Br. J. Dermatol. 131, 360-363 (1994).
Ellis, C. N. & Krach, K. J. Uses and complications of isotretinoin therapy.

 

J. Am. Acad. Dermatol. 45, S150-157 (2001).
Blasiak, R. C.,

 

Stamey, C. R., Burkhart, C. N., Lugo-Somolinos, A. & Morrell, D. S.

 

High-dose isotretinoin treatment and the rate of retrial, relapse, and adverse effects in patients with acne vulgaris.

 

JAMA Dermatol. 149, 1292-1398 (2013).
Hull, P. R. & Demkiw-Bartel, C. Isotretinoin use in acne: prospective evaluation of adverse events.

 

J. Cutan. Med. Surg. 4, 66-70 (2000).
Leyden, J. J. The role of isotretinoin in the treatment of acne: personal observations.

 

J. Am. Acad. Dermatol. 39, S45-49 (1998).
Rademaker M. Adverse effects of isotretinoin: A retrospective review of 1743 patients started on isotretinoin.

 

Australas. J. Dermatol. 51, 248-253 (2010).
Strauss, J. S.

 

et al.

 

Isotretinoin therapy for acne: results of a multicenter dose-response study.

 

J. Am. Acad. Dermatol. 10, 490-496 (1984).
Bigby, M. & Stern, R. S. Adverse reactions to isotretinoin. A report from the Adverse Drug Reaction Reporting System.

 

J. Am. Acad. Dermatol. 18, 543-552 (1988).
Mollan, S. P.

 

et al.

 

Does use of isotretinoin rule out a career in flying?

 

Br. J. Ophthalmol. 90, 957-959 (2006).
Weleber, R. G.

 

et al.

 

Abnormal retinal function associated with isotretinoin therapy for acne.

 

Arch. Opthalmol. 104, 831-837 (1986).
Madan, V., Muston, H. L. & Marsland, A. M. Isotretinoin-induced pleuritic chest pain.

 

Br. J. Dermatol. 156, 385-386 (2007).
Rashtak, S.

 

et al.

 

Isotretinoin exposure and risk of inflammatory bowel disease.

 

JAMA Dermatol.

 

150, 1322-1326 (2014).
Charakida, A., Mouser, P. E. & Chu, A. C. Safety and side effects of the acne drug, oral isotretinoin.

 

Expert Opin. Drug Saf. 3, 119-129 (2004).