Benefits vs. Risks: Are Antibiotics a Good Treatment for Acne?
Doctors often prescribe both topical and oral antibiotics to treat acne, especially severe acne. Antibiotic medications are sometimes helpful in treating acne, but they also have many side effects that range from mild skin irritation and stomach upset to severe neurological problems and life-threatening diarrhea. Topical and oral antibiotics should be prescribed for a maximum of three (3) months. And even though they can sometimes be somewhat effective, results are only temporary.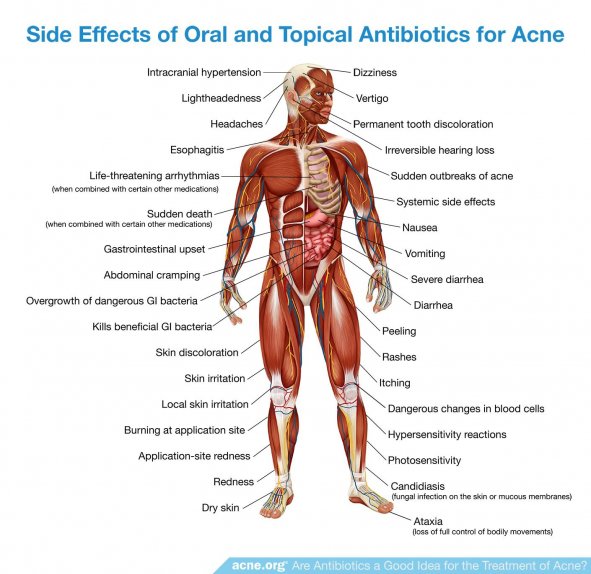 Furthermore, while antibiotics can be useful in acne treatment, there is no evidence that they are any more effective than other acne treatments, such as benzoyl peroxide or oral contraceptives. There is also evidence that antibiotics sometimes fail to work at all. Therefore, it is important that acne patients try other options first.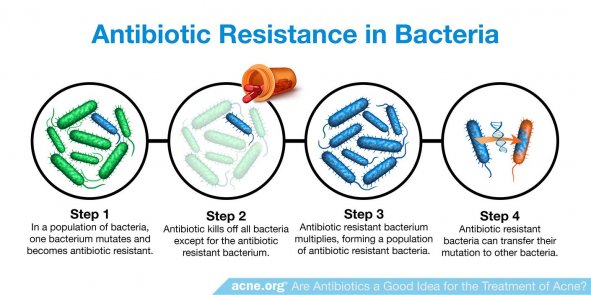 Treatment with antibiotics, especially over longer periods of time, can also lead to a phenomenon called antibiotic resistance. Antibiotic resistance means that bacteria become immune to the effects of antibiotics over time, and eventually the antibiotics can no longer kill the bacteria. Antibiotic resistance is a serious global problem, because:
When bacteria become resistant to an antibiotic, that antibiotic becomes less effective and less able to treat the condition for which it was prescribed as well as for other bacterial conditions. This applies to both the person taking the antibiotic as well as the population at large.
Bacteria can share their genes with each other and transfer antibiotic resistance from one strain of bacteria to another.
Ultimately, antibiotic resistance could result in many types of bacteria becoming resistant to all antibiotic medications. This means that doctors may eventually be unable to treat bacterial infections, and people may die from even common bacterial diseases such as strep throat, as people did before antibiotics were developed.
Given the potentially severe side effects of antibiotics, the lack of evidence for their superiority over other medications, the fact that they should only be used for three months and thus results are temporary, and the dangers of antibiotic resistance, is there a reason to use them?

How Effective Are Antibiotics and How Do They Compare with Other Medications?
The antibiotics used to treat acne fall into two broad categories:
Oral antibiotics, which are taken by mouth. Oral antibiotics are systemic medications, meaning that they have effects throughout the body.
Topical antibiotics, which are applied to the skin. Topical antibiotics work locally, meaning that they affect the area of skin to which they are applied.
Oral Antibiotics
Doctors frequently prescribe oral antibiotics to treat moderate to severe acne. The most commonly prescribed oral antibiotics for acne are:
Minocycline
Doxycycline
Tetracycline
Erythromycin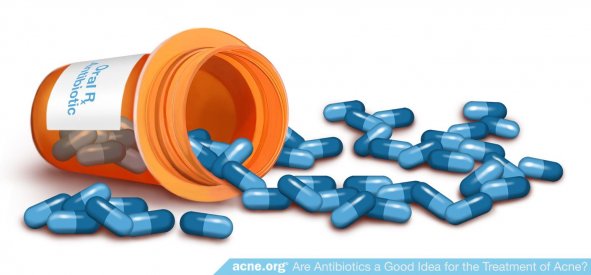 Let's have a look at some articles and studies that show us that, while antibiotics are at least somewhat effective at times, sometimes they fail to work, and other options may be better: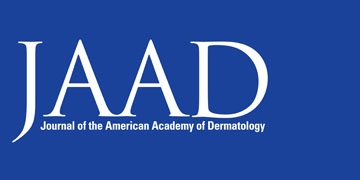 Doctors and scientists agree that oral antibiotics can be at least somewhat effective in treating acne. According to a 2007 article in the Journal of the American Academy of Dermatology, "Antibiotics have been widely used for many years in the management of acne. There is evidence to support the use of tetracycline, doxycycline, minocycline, erythromycin, trimethoprim-sulfamethoxazole, trimethoprim, and azithromycin…[and] Systemic antibiotics are a standard of care in the management of moderate and severe acne and treatment-resistant forms of inflammatory acne."1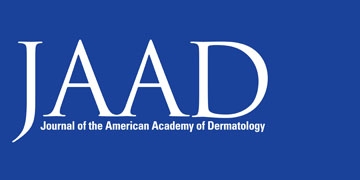 Scientists consider minocycline to be the most effective oral antibiotic for acne, and doxycycline to be the next most effective. A 2007 article in the Journal of the American Academy of Dermatology noted, "Doxycycline and minocycline are more effective than tetracycline, and there is evidence that minocycline is superior to doxycycline in reducing P. acnes [bacteria associated with acne]."1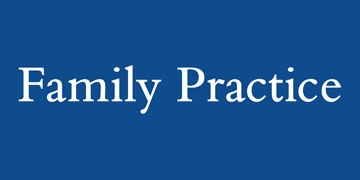 A 2011 review in The Journal of Family Practice found that doxycycline reduced acne lesions by about 50%. The authors noted, "A 2003 randomized, double-blind, controlled trial of 51 patients demonstrated that a subantimicrobial dose of doxycycline (20 mg orally twice a day) reduced comedonal lesions by 53.2%...and inflammatory lesions by 50.1%"2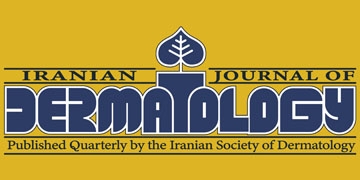 A 12-week 2012 study in the Iranian Journal of Dermatology compared the efficacy of doxycycline and azithromycin (a less frequently prescribed antibiotic for acne) administered along with the topical retinoid medication tretinoin. This study found doxycycline and azithromycin to be equally effective, with between 40% and 67% of patients showing a greater than 80% reduction in acne lesions. However, since the patients in the study were also treated with tretinoin at the same time as the antibiotics, it is impossible to determine which medication improved their acne.3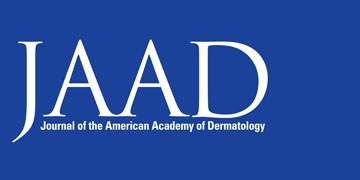 A 2014 study in the Journal of the American Academy of Dermatology compared the efficacy of oral contraceptives and oral antibiotics for treating acne in females. This study found that antibiotics were more effective at reducing acne lesions in the first three months of treatment, but by six months of treatment, oral contraceptives were equally effective. The authors noted, "Although antibiotics may be superior at 3 months, [oral contraceptives] are equivalent to antibiotics at 6 months in reducing acne lesions and, thus, may be a better first-line alternative to systemic antibiotics for long-term acne management in women."4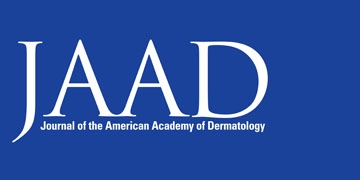 According to a 2015 study in the Journal of the American Academy of Dermatology, in a significant number of patients with severe acne who are initially prescribed oral antibiotics, the antibiotics fail to work. Many patients with severe acne are prescribed oral antibiotics and eventually have to change to isotretinoin due to lack of efficacy.5

 



Topical Antibiotics
Doctors also frequently prescribe topical antibiotics to treat acne. The most commonly prescribed topical antibiotics for treating acne are:

Let's look at a few articles and studies that show that topical antibiotics also work to some degree in some people, but that other medications can work better: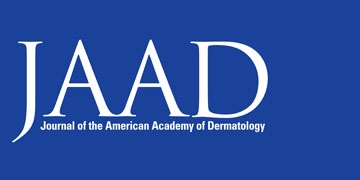 A 2007 article in the Journal of the American Academy of Dermatology noted, "The value of topical antibiotics in the treatment of acne has been investigated in many clinical trials. Both erythromycin and clindamycin have been demonstrated to be effective and are well tolerated."1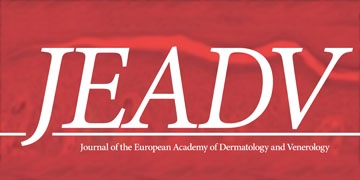 Both clindamycin and erythromycin are at least moderately effective in treating acne. Both medications can reduce the number of inflammatory lesions by about 40–60%. According to a 2015 article in the Journal of the European Academy of Dermatology, "Clinical data show that erythromycin reduced the inflammatory lesion count by between 40–60%. Clindamycin applied for 12 weeks provided similar results."6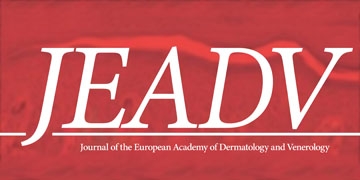 The same 2015 article in the Journal of the European Academy of Dermatology noted that topical benzoyl peroxide was just as effective as antibiotics for inflammatory lesions and even more effective for non-inflammatory lesions. The authors stated, "After 3 months of treatment, [benzoyl peroxide] was similar to clindamycin in reducing the number of inflammatory lesions and reduced the non-inflammatory lesion count by 30% compared to 9% with clindamycin. Similar results were obtained when compared to erythromycin."6

Doctors almost always prescribe topical antibiotics with benzoyl peroxide or one of the available topical retinoids such as tretinoin in order to reduce the antibiotic resistance that occurs with antibiotic use. This is especially true of erythromycin and clindamycin since they cannot be used as a single therapy due to their high potential of causing antibiotic resistance.1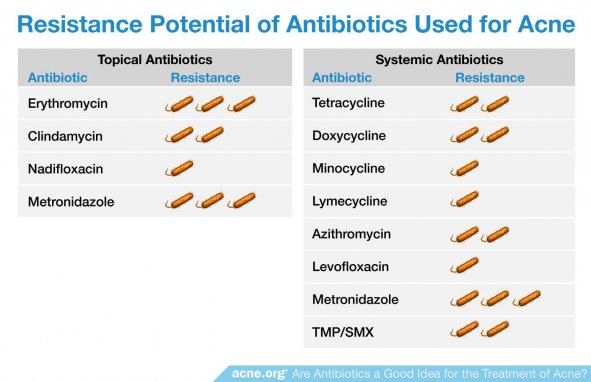 Here is an article explaining that combining other medications with topical antibiotics is superior than either used alone: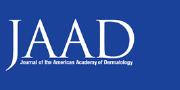 According to a 2007 article in the Journal of the American Academy of Dermatology, "A combination of topical retinoids and topical erythromycin or clindamycin is more effective than either agent used alone. Combining erythromycin or clindamycin with benzoyl peroxide eliminates or reduces bacterial resistance and enhances efficacy."1 Similarly, a 2014 study in Drug Therapy Topics also found that combined treatment with clindamycin and benzoyl peroxide was more effective than either medication alone.7
And here is a study that shows us that safe over-the-counter medications are superior to topical antibiotics, even when topical antibiotics are combined with other medications: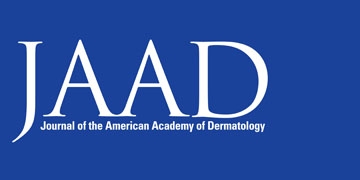 A 2010 study in the Journal of the American Academy of Dermatology found that combination treatment with two popular over-the-counter medications, benzoyl peroxide and salicylic acid, was more effective than a topical antibiotic alone and a topical antibiotic in combination with benzoyl peroxide.8
Side Effects of Antibiotics
Even when they do show some results, both oral and topical antibiotics frequently cause side effects that range from mild to severe.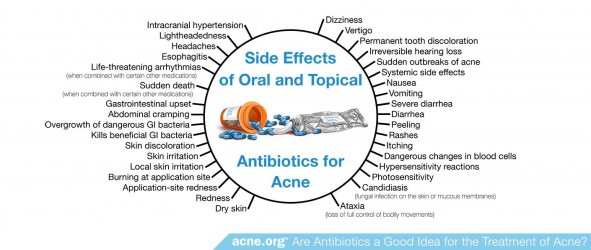 Oral Antibiotic Side Effects
Oral antibiotics cause a wide variety of side effects, the most common of which is gastrointestinal upset, such as nausea and diarrhea, which occurs in up to half of patients taking oral antibiotics.9
Here are some of the other side effects that oral antibiotics can cause:
Doxycycline causes sensitivity to sunlight. Other antibiotics in the tetracycline family, such as tetracycline and minocycline, also cause sensitivity to sunlight, but to a lesser degree than doxycycline.

1

Tetracycline antibiotics can cause skin irritation such as rashes.

9

Minocycline can cause permanent discoloration of the skin, acne scars, and teeth.

1

Minocycline can also cause rare but very severe side effects such as dizziness, vertigo, and autoimmune diseases.

1,9

Clindamycin can cause candidiasis (a fungal infection) and colitis (severe irritation of the colon).1,

9

Erythromycin can cause stomach cramps, nausea, and vomiting.

9

Systemic antibiotics may be associated with higher frequency of upper respiratory tract infections.

6
The majority of the side effects from oral antibiotics stem from the fact that antibiotics do not just kill the bacteria that they are targeting for a particular condition; they also kill beneficial bacteria along with the harmful ones. This leads to an imbalance in the bacterial composition of the intestines.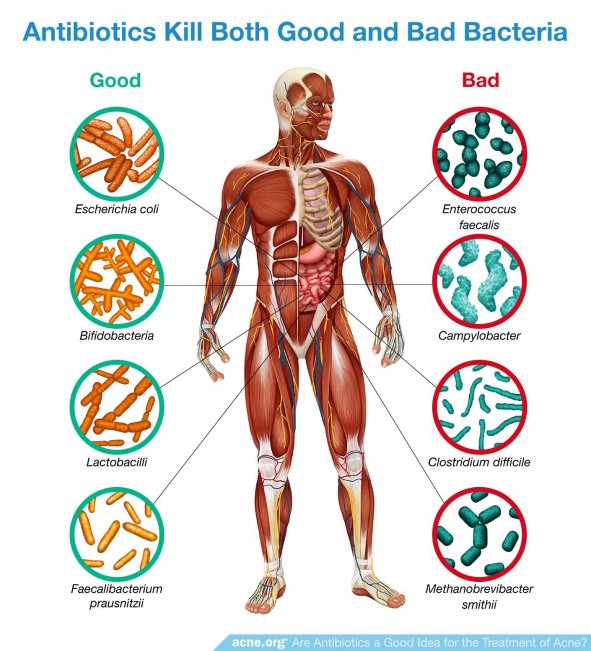 Topical Antibiotic Side Effects
Topical antibiotics cause less severe side effects than oral antibiotics. The most common side effects of topical antibiotics are:
Skin irritation
Rashes
Dryness

1
However, when applied to large areas of skin, clindamycin can also be absorbed into the body and cause serious systemic side effects, including:
Diarhhea
Severe Colitis
Dryness

11

Conclusion
Antibiotics are powerful medicines that can save lives when used appropriately for bacterial infections. They may have a legitimate role in acne treatment in some special cases in the short term, but they should be drugs of last resort, not the first options used. And when they are prescribed, they should be used sparingly and only for short periods of time.