Article Summary
Any time you hear a company or web site claiming a "cure" for acne, this is a cause for skepticism. Do not fall for marketing hype, especially online, that a product or treatment program will "cure" your acne. It will not.
Any person or organization that uses the word "cure" to advertise their acne product or device should be met with skepticism. Aside from the exception of Accutane in some people, a cure does not exist. While Accutane does provide long-term remission for about 2/3 of patients and an argument could be made that it provides a cure in these cases, you will not find a cure on the Internet or in any other type of media. What you will find are a substantial number and variety of web sites promising herbal acne cures, diet acne cures, or miracle "secrets." If a site is using language of this type, and especially if they ask you to pay for any information, leave that site. They are attempting to scam you.
Your time is better spent looking at how to treat and prevent acne. For an overview of legitimate and effective acne treatments, visit the treatments section of acne.org.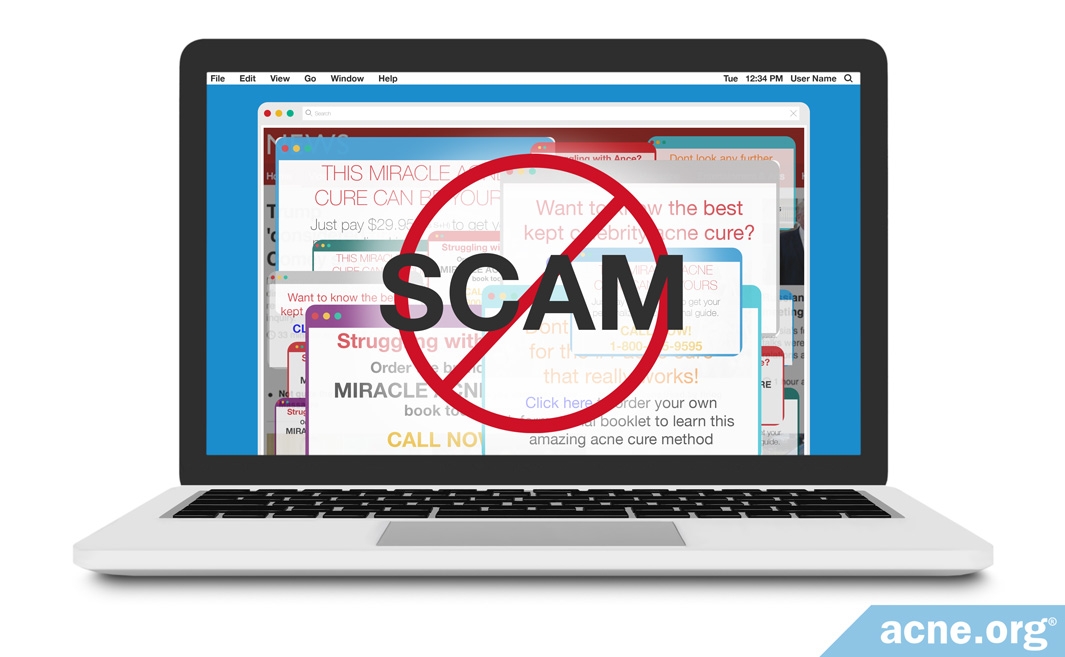 The Experts at Acne.org
Our team of medical doctors, biology & chemistry PhDs, and acne experts work hand-in-hand with Dan (Acne.org founder) to provide the most complete information on all things acne. If you find any errors in this article, kindly use this Feedback Form and let us know.