Stievamycin Tretinoin and Erythromycin Gel - Reviews
Stievamycin Tretinoin and Erythromycin Gel
---
---
View Ingredients
Ingredients
Stievamycin Mild Gel
Active Ingredients:
Tretinoin (.01%) and Erythromycin (4%).
Inactive ingredients:
BHT, ethyl alcohol, and hydroxypropyl cellulose.
Stievamycin Gel
Active Ingredients:
Tretinoin (.025%) and Erythromycin (4%).
Inactive Ingredients:
BHT, ethyl alcohol, and hydroxypropyl cellulose.
The list of ingredients above is provided for informational purposes only. Always check the actual product label in your possession for the most accurate ingredient information due to product changes or upgrades that may not yet be reflected on our web site.
---
Vietnamese

I was prescribed this for my moderate comedones. I had been using it for 1 year in hopes of clearing my acne. I can see good result after 3 months in combination with other medicines. I thought its my micracle. But after that, lost its effect and my face now becomes more severe of comedones which cover my entire face when last time not as this severe. I think its just for short term solution since it contains antibiotic which is harmful to our skin and body. Im now applying differin which is making my face red and 1 month on it without improvement. I feel hopeless.
---
Short Term Solution

So basically i'm 19, i've had acne since I was 13. Was prescribed minocycline at age 17 by my doc for it, took that for 2 weeks, had the worst side effects of my life (still not fully recovered) so I stopped that. Then went on Accutane for about 6 days, decided to stop that after giving it some more serious thought and choosing to go with topicals. Was then prescribed stievamycin gel (mild). Let me tell you, this stuff worked wonders. My acne literally went away almost completely within a month. Initially, the side effect wer extremely dry skin wth reddish colour, and skin peeling. After a couple weeks this all seemed to go away. I used it for about 6 months, with virtually no acne the entire time, but after 6 months I seemed to develop a resistsance to it and it failed to work and I began breaking out again just as badly. After a while, it stopped stinging my skin, and it felt like it wasn;t working. I went up to the medium gel and it still had no effect. This is a good short term solution but after abut 6 months I was back to square one as my skin built up a resistance. I have been prescribed Benzaclin and will be starting that today. Stievamycin is a great starting point.
---
Can see results

easy to use can see results after a few months clears acne and acne scars increases skins sensitivity to sun About 3 years ago my acne decided to flare up, and I was stuck with acne all over my face! After going to the doctor, she started me out on stievamycin on a lower dose and gradually built me up to a higher dose. Lets just say it got worse before it got better. However after 3 months of dedicated use I saw a huge difference. Now 3 years later, I'm only left with scars. Sure, I get a pimple here and there but nothing like I did before. Unlike other reviewers, I had no adverse side effects. My skin was rarely irritated/dried out (my doctor was surprised by how tough my skin was). I really do recommend this product as a topical solution, it is super effective and doesn't require too much effort. The only disappointing aspect is if I forget to put it near my hair line, acne will definitely show up. I think i'll be using this for many years to come.
---
Effective..but a few doubts

Definitely saw results over the course of a few months Helped with hyperpigmentation Relatively easy to use Very strong and irritating smell Very drying causing burning and increases risk of sunburn Studies have shown that acne bacteria is becoming resistant to erythromycin I started getting moderate acne about a year and a half ago, mainly papules and pustules. I was completely devastated being especially because I'm in high school. I tried a few at home and over the counter treatments and for a while i used Clean and Clear's 5% Benzoyl Peroxide to no avail. I finally visited my family doctor who believed that antibiotics were most effective and started me on Stievamycin (Mild) with Tretinoin (topical retinoid) and Erythromycin (the antibiotic) after using Clindamycin (which was unsuccessful). It is a clear gel with a very strong alcoholic odour that stung my eyes when i put it on. I followed the instructions as usual but i also used an AHA toner at night to ease the severe scarring I had. I applied specifically on my cheeks where i had the acne. It definitely burned my skin a few times and made it very sensitive but i started seeing results around 5 months later. It is no miracle worker but it definitely helped stop larger acne lesions. I would get occasional breakouts consisting mostly of whiteheads and blackheads around my period but other than that my acne was relatively under control. My biggest mistake was definitely stopping using the medication because of the burning and dryness it gave my skin at that point because i completely ignored the fact that it is an antibiotic. My doctor didn't warn me to use it continuously. Studies have shown that acne is becoming more and more resistant to erythromycin and other antibiotics. My acne has returned over the course of two to three days but I am not sure whether the cause is resistance or other things that have been going on recently such as stress, poor diet and trying out new product (the least likely of the reasons listed). The retinol within the topical treatment was definitely beneficial to scarring and acne. I will test whether i have become resistant to erythromycin by seeing my doctor and going back on the treatment. When using this treatment be very careful when cleansing to not use anything overly drying. Overall it did significantly improve my acne for a period of time but my doubts are still at large.
---
Need to know how to use it properly for it to work

Clears acne Works fast Can feel it working Hardening affect Need to know how to properly use it or will dry out face For those who say this product is very drying, you're not using it properly. This medication is supposed to be used in a very small amount and ONLY on the zit itself. Not all over the face. I am very careful to only put the cream right on top of my pimples and it dries them out within about 2-3 days. I ot use this cream at night. I've used it for about 2-3 years now and I will probably use it forever.
---
Very Effective

Clears skin nicely Moderately paced process Use it before sleep Kind of expensive It gets worse before it gets better I had acne for as long as I can remember, I actually couldn't remember the last time I felt a smooth surface on my face. It got to the point where I wanted to ask my doctor what I could do to change this because I had already tried every cleanser, soap, natural remedy and diet change out there. I have combination skin (oily on t-zone and dry around mouth) so it was hard to find something suitable. My doctor recommended the regular (0.025%) Stievamycin gel and told me "It's going to get worse before it gets better" And he was right, because a week after I started applying it (every night before bed), my skin had been inflamed and it felt more painful to touch my face. After that short period of time, I noticed my skin getting clearer every day. It was a moderately paced process because I had been using it from mid-March to early-June, but now my pimples are so small and unnoticeable. All thats left now is scarring It did dry out my skin, but now that I don't get as many pimples, I use it every other night and use a moisturizer every other night. I know the pain of living with acne, therefore, I would highly reccomend this to anyone because it worked great for me!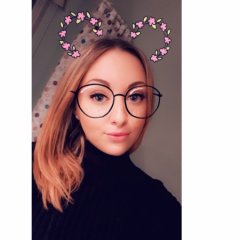 ---
None yet so far Horrible break out Oily Feeling quite discouraged right now and and a little jealous of the people who are having positive outcomes from this product. I was first put on the mild gel which didn't clear up my acne completely but I felt it kept it at bay.. When I was done my first tube and went to get more i found out they were no longer receiving it anymore.. Not sure why but I think it has to do with the French and English bull**** going on in Quebec right now. So I called a few places and one pharmacy had it but only the "regular gel" so I figured hey it would probably work better then the mild.. Well it's been about 2 weeks I've been using it and I've broken out horribly. Mostly around my jaw line and chin.. Very inflamed red and painful, they are like hard balls that are taking forever to heal. I know it gets worse before it gets better but this is just killing me.. Trying my best to stay positive and not give up but I can't even look at myself anymore. Even feeling more acne under the skin which sucks because that will be coming up soon and adding to my already horrible skin. Hoping this clears up soon.. Been over 10 years dealing with severe acne :( I'm pressing "recommend" because it seems to work for more people then not work.
---
Helps with acne Helps with blemishes Only use at night Easy to apply Quite drying Really sticks to your face Takes a while to see results This product has been working well for me so far! I love how you just use it at night time before going to sleep. I really see a difference in my acne. It does take a long time to start seeing results but i recommend to keep going with it! I noticed once i started using it no new acne was forming and i have yet to have a new once. I have been using this product for about 4months and my skin isnt completely clear of blemishes but i can definatly notice a difference! Overall happy with this!
---
Dried pimple out VERY quickly (within two days) Burns skin Increases chance hyperpigmentation (for sensitive skin) MAJORLY Dries out skin Bottom line: For those of you with fairly sensitive skin (like myself), STAY AWAY FROM THIS PRODUCT! Sure, it'll dry out your pimple, but it's left me with the most horrifying burn I've ever experienced from an acne product. I'm currently left with a hyperpigmented mark (the size of a quarter) that is not fading and isn't easily covered up (even with thick make-up). PLEASE use this product cautiously. I used it at night for two days and that's all it took to severely burn me.
---
It works FAST!! It's to expensive I have only used this twice and i have all ready seen results!!! I think this its actually going to work for me, i have dry skyn and my derm. Told me to wash my face twice a day with CETAPHIL it's and apply the gel (Stievamycin) at night and to wash it off In the morning.
---
- Helps dry out pimples - Cleared acne - Help fade acne scars - Can sting a little if you have an open cut on face - Can irritate skin - Takes a while to see results I had some ups and downs with this product, but eventually is cleared up my skin. I still have scars, but it do notice them fading away. Using this product requires a lot of patience. It took me a couple of months (almost a year) to finally see results!