Pond's Cold Cream Cleanser - Reviews
Pond's Cold Cream Cleanser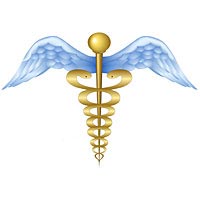 ---
---
View Ingredients
Ingredients
Mineral Oil, Water, Ceresin, Beeswax, Triethanolamine, Ceteth 20, Fragrance, Behenic Acid, Montan Wax, Cetyl Alcohol, Carbomer, DMDM Hydantoin, Iodopropynyl Butylcarbamate.
The list of ingredients above is provided for informational purposes only. Always check the actual product label in your possession for the most accurate ingredient information due to product changes or upgrades that may not yet be reflected on our web site. ---
Helped clear my cystic acne (oily/combo skin)

OK - this will be a somewhat lengthy review, and for the past months I've been quietly surfing around Acne.org and never really reviewed or commented on anything until now. So I've decided to post my thoughts and feelings about PONDS cold cream cleanser. If you've got the time to spare & are struggling with acne, read on. :) I have really weird skin where my T-zone is super oily (like you could make some serious stir fry with the oil it produces in a day) but my cheeks will be super dry and even flaky (gets worse during winter/windy season & horrible for makeup). From years of experimentation since high school, nothing was curing my adult cystic acne and the accompanying frustration of the acne taking ages and weeks to go away was wearing me down. I came across Ponds Cold Cream Cleanser reviews on Acne.org and thought, this was too good to be true, thus avoiding it for a long time. Then when nothing was working and I got fed up, I decided to take a chance with Ponds, and bought a 6.1 oz container for $4.99 at Target. Upon using it for the first time, it felt somewhat counterintuitive to put something that feels so greasy on oily skin, but then as a week went by, one of the stubborn buggers on my chin that REFUSED to go down no matter how much I left it alone orapplied topical acne treatments on it -- it had been there for weeks, had scarred and flaked repeatedly, making it hard to apply any makeup on my face without it looking like a mini fluffy pastry cake had sprouted on my chin, and then had gotten repeatedly reinfected (with more pus - it was so annoying, I'm like, why...face... WHY?!). So I used Ponds on it as a spot treatment before bed, and after a couple days I noticed it was gone - flat!! Left a little scar, but that's to be expected, and I was like, hallelujah, praise the powers that be, thank you little jar of PONDS, for clearing that sucker at last! - I bet most of you know that feeling of relief when a cystic acne finally clears ... but then your face is like, F' you trolololol -- and another acne rises to take its place... or you find out it was just a zombie acne that never really died in the first place... yeah. ugh. it's an uphill battle. thanks for the bad genes, dad, really appreciate it... :( Anyway, I followed one of the recommended routines put forth by another reviewer on here about using it to remove makeup at nighttime (leave on dry skin - not wet skin! - for about 15 mins - meanwhile you can set a timer, brush your teeth, check your phone, listen to some music, etc.) and in the morning use it as a cleanser (leave on about 3 mins), and using a warm, wet washcloth to gently wipe off each time. Since I've had acne for so long, I'm very sensitive and attuned to the condition of my skin at any one moment, and in the past when it was really bad, even when some of my acne cleared, I could always feel the new acne as it was about to emerge from "under" the skin (I'm sure many of you know that awful feeling), which feels very gross and it was always like there's little evil pockets of infections inside my face waiting to bust out if I made a wrong move. I was always scared of using a washcloth on my face ever, because I felt the wiping motion would just spread the infection, and whenever I touched my face even carefully, it just felt like a ticking time bomb with all those tiny itchy painful lumps under my skin. But after using Ponds for a few weeks now, I noticed that whenever I wiped the cleanser off, my skin doesn't feel like it's about to explode (on the contrary, it feels smooth and flatter, I don't get that infected sensation like my whole face is swollen, and I don't feel so much anymore the worry of rubbing or touching my skin the wrong way and causing a whitehead or pus to form). Now I wouldn't that say Ponds is an end-all, be-all acne cure or holy grail treatment, but it sure did help to clear some stubborn pimples that nothing else I used before would remove. And for that, I'm grateful. My modified daily acne routine now is: Morning - Apply thin layer of PONDS, leave on 3 mins and wipe off with warm washcloth, rinse with more warm water/pat dry if necessary, then use Dr. Wu Mandelic Acid serum 8%, For Beloved One whitening cream (Taiwanese made product for the redness around my nose), Ambi fade cream (for spots/scars - normal/oily skin), then Neutrogena Ultra Sheer Dry-Touch sunblock, and then makeup as necessary before going about my day. Night - Apply slightly more PONDS (if cleaning off makeup), leave on 15 mins and wipe off with warm washcloth, rinse with warm water/pat dry, use Dr. Wu Mandelic Acid 8%, For Beloved One whitening cream, Ambi fade cream, and then dab small amount of PONDS on any active pimples as spot treatment, and go to bed/let my stuff work its magic. So far this combination seems to be working for me. :) I would recommend Ponds mainly because it can be used as a really good foundation/eye makeup remover, moisturizer (I feel no need to put anything on my face after cleansing b/c Ponds is so moisturizing for oily/combo skin types), a nighttime spot treatment for emerging/cystic pimples, and for those super dry skin types, I hear it can be used as moisturizing face-mask at night (of course, it may get on your bed and pillow sheets, so you may want to put a clean towel or cloth under your head while you sleep). To conclude - Ponds helped get rid of some acne and pimples that just would not go away with anything else I was using. I haven't been getting any new breakouts, and I don't even need to buy moisturizer now, so that's money saved - and the price point is very reasonable, so happy about that. :) It won't prevent new acne from coming in, for example due to your monthly visit from the period fairy (when skin goes crazy no matter how much you try to calm it the heck down) but it helps with existing pimples that never seem to go away. Whenever it's not that 'time of the month,' I notice some small pimples will still emerge around my mouth and chin area, but nothing so scary as the monster cysts that used to plague my face before using PONDS. For those of you who are doubtful, it doesn't hurt to try it once, and I hope sharing my experience with PONDS and bad acne will help many other exasperated acne sufferers here with managing their unfortunate 'crop' of pimples. (Seriously, sometimes it feels like I'm just 'farming' away at my face, managing the various 'infestations', waiting for whiteheads to grow 'ripe' so they can be 'harvested'...I wonder if anyone knows what I mean...) Personally I'm satisfied with the results I see with PONDS, since it has exceeded my expectations of it on my skin, and I will continue using it as part of my skincare routine for many years to come. And thanks for reading my acne rant. :D
---
AS YEARS WENT BY

In the 1960's I remember my older sister slathering on ponds cold cream every night. She got married and moved away from home and when I stayed at her place to help h er paint her house, there she was, still slathering on that ponds cold cream. I would recognize that jar any where. When our kids all grew up we could finally travel. And there it was, a big jar of ponds cold cream and her slathering it on her perfect complexion. Sadly she passed away at 65 and when we were looking through our pictures for the funeral home, we couldn't tell if they were recent pictures or when she was 45 years old. I think of her every time i see that jar. Thanks ponds, for the special memory. ---
I am baffled

To say I was skeptical of a highly perfumed, greasy cream to fix my acne is an understatement. I read the reviews on here, after trying everything. I have combination skin - mostly an oily T-Zone and hormonal chin acne. After two miscarriages and going on the birth control pill for a little while - My skin went completely bonkers. I tried everything. Even just dove soap and oil of olay moisturizer. Then I read the reviews and figured, why not. How much worse can it get?! I am using like most people here. I lather it on at night and leave it on for about 5 minutes. I then use a warm washcloth to take some of it off. I used a small amount of witch hazel on the cystic acne for about a week to dry it out. My skin got a little worse before it got better - but so did a lot of others on here so I continued. In the morning I lathered a smaller amount on and got in the hot steaming shower. After my shower I rinsed it off. I stopped using Oil of Olay completely after one week of using Ponds. There was no need anymore! In two weeks my skin is starting to look like it did in high school. Pores are smaller, skin is glowing and my acne is 100% gone. My face feels cleaner and the best moisturized it has ever felt. I am a fan for life. ---
Please try, you won't regret it!

I decided to try Pond's Cold Cream after experiencing frustration with many other products out there. My skin tends to be on the oily side. I breakout all over my face, with subclinical acne (tiny red bumps) on my forehead, occasional cystic acne (often on my chin), and frequent hormonal breakouts... So a little of everything you could say! I recalled during my teen years, a friend of mine who had perfect skin and a mother who looked so youthful. They both used this product nightly to remove their makeup. I decided to give it a whirl, considering the inexpensive price, and committed to using it every day for a month before giving up on it. I rub a small amount on my face and neck each night and leave on for a short while. No less than 3 minutes but if you are wearing makeup, it's helpful to leave on longer, up to 15 minutes. Apparently, letting your skin "warm" the cream helps dissolve the sebum under the surface. Take a warm, damp washcloth and gently wipe off in small circles. Splash water on your face and towel dry. I follow with non-alcoholic toner, eye cream, anti-blemish serum, and spot treatment as needed. You don't need moisturizer if your skin is oily! It will be totally nurished from the cold cream. In the morning I wash with a gentle soap, follow with toner, serum, and SPF before my makeup. It has now been six weeks. I have used less than a quarter of my original container of cold cream. My skin is looking great! My forehead and cheeks have completely cleared. I still get the occasional pimple around my mouth, only now they are small whiteheads that quickly come to a head and disappear. My skin is so soft and firm (I'm only in my mid-20's but it feels firmer I swear!). This review is lengthy but I really believe you should give the product a try if you are at your wits end! It can't hurt! And after reading about older women who are youthful looking and swear by cold cream, I'm in it for the long haul.
---
Unexpected results

Putting something so greasy and full of perfume on my face really went against everything doctors and dermatologist have told me. But I'm glad I did because I'm actually seeing results. I don't know if it stops new acne from forming but it is helping my existing acne (including cysts) heal way faster and also keeping my dry skin moisturized. I've been using it for about 2 weeks now putting it on most nights and some mornings if my skin is extra dry.
---
Incredible

Even though I was skeptical about putting something so greasy on my already oily skin, I heard good things and decided to go through with using it. My skin used to be flaky (yet somehow still oily) from the products I was using because I wasn't using a proper moisturizer. This cold cream takes care of that on top of cleansing, so now I can use my benzoyl peroxide without feeling like I'm destroying my skin. Within the first week, my cystic acne turned to whiteheads and popped on their own and I haven't had new pimples develop even though I'm still waiting on the old ones to heal. I still add in another oil-free cleanser to cut grease and BP for spot treatment. Hopefully this works out in the end, but it hasn't let me down yet.
---
-Removes make up -Gentle -Contains oil and can contribute to breakouts I have used this product since I was a teenager. However, I ONLY use it around my eyes where I could use the oil for moisture and to get the tough make up off. However, I won't use it on my face. If I do, then I make sure I wash with another cleanser immediately.
---
well known for years! cheap! can find it everywhere! not avail in a pump! I am a sufferer of acne forever it seems. I am now 40.You name the topical cream, ointment,emoillent,treatment,wash,prescription I have done it all.Have spent thousands on trying to find something to make me look human again.Well, being a nurse I deal with the elderly, I noticed a trend.All my patients who had beautiul complexions,all used the same product for years-Ponds ! So, I went and purchased some,and I have to say,its like I went away to a spa,and had a treatment and spent thousands,my face is clear,supple,and I am not embarrased not towear makeup,in just a few days!UNBELIEVABLE
---
- very moisturizing - removes waterproof makeup - soothing - doesn't make you break out - heals dry skin fast None! I had very dry knees, elbows, and hands, but after less than a week of using it, I had very smooth skin. Also, I noticed that when I used it for acne treatment, my acne was cleared in a couple of days. I paid $7.99 for the 9.5 ounce jar but I saw that the 3.5 ounce container was $4.99.
---
-cleans everything off -moisturizes -smells great (like roses) -none This product is amazing for taking makeup off! I use it everyday, even when I don't wear makeup, because it feels so refreshing. It didn't make me break-out, however it isn't an acne cure. I think it did help somewhat, but it won't get rid of it. I did find it weird to put something so thick on my face, but after I got used to it, I loved it! It also lasts really long to. I have been using one container for the last 6 months, and I'm still not done with it! I probably have another month or two left. Overall, I would definitely buy this again because it takes care of so many things at once. I even went through a week using this in replacement of my moisturizer!