Acne.org Moisturizer with Licochalcone - Reviews
Acne.org Moisturizer with Licochalcone
---
---
View Ingredients
Ingredients
Water, Simmondsia chinensis (Jojoba) Seed Oil, Methyl Gluceth-20, Squalane, Saccharide Isomerate, Butylene Glycol, Sodium Hyaluronate, Glycyrrhiza glabra (Licorice) Root Extract, Panthenol, Tocopheryl Acetate,
Cetearyl Alcohol
, Sorbitan Olivate, Cetearyl Olivate, PEG-12 Glyceryl Distearate, PEG-23 Glyceryl Distearate, Carbomer, Triethanolamine, Phenoxyethanol, Ethylhexylglycerin.
The list of ingredients above is provided for informational purposes only. Always check the actual product label in your possession for the most accurate ingredient information due to product changes or upgrades that may not yet be reflected on our web site.
---
Buy Now
---
Non-greasy Does seem to reduce irritation Hydrates Does not ball up with BP like a lot of moisturizers. Not particularly good at controlling flakes. Takes forever to absorb, although it does eventually Sometimes stings upon application It's great stuff, fantastic for use with the regimen. Unfortunately it doesn't work well with flakes, so you may want to have a greasier moisturizer for the occasional trouble/flakey spot. Don't let the poor rating fool you, people are just upset over the old moisturizer being discontinued. Frankly, the old moisturizer really did irritate my skin and made it horribly, horribly red, as was apparently a common problem for some people. It makes sense that Dan switched to something new to try to help more people, it just sucks for the few that the old moisturizer did work really well for.
---
Not greasy Absorbs completely Has a cooling effect Large quantity available No smell None. I really like this moisturizer. It's fast absorbing and really moistuizes my skin completely. I like to use it with a joboba oil but if I end up using too much joboba oil and my face still looks oily after a few mintues, I just use a touch more of this moisturizer and it takes care of the greasy look that using too much joboba creates. It absorbs quickly. I use a lot of this stuff and have noticed even if I put "too much" on, it absorbs completely within a minute or two. I love that it comes in a large quantity, which I haven't found with any other moisturizer. I won't buy anything else now! Big fan!
---
Does not moisturize enough Leaves skin flaky I like the previous formula much better. Please bring back your old formula and allow us to have an option.
---
Super cooling Doesn't smell very lightweight invisible after it dries none The old formula felt watery compared to the new formula, and wasn't as cooling as the new stuff. I even use it for sunburns, its better that aloe vera! This stuff helps for any kind of skin irritation, (itch, burns, redness, etc.) it's amazing. I've never used a more cooling moisturizer in my life. The yellow tint is not noticeable to me on my face either. After it dries, no one can tell i have anything on my face. By far the most important step in the treatment in my opinion.
---
Lightweight. The new formula smells bad and makes me breakout. Please bring back the old formula! I loved it and my skin has never been more clear when I was using it. The new formula just doesn't work for me.
---
Doesn't make your face oily Goes on easy Leaves a noticeable yellow tint Does not take care of flakes Does not take care of dryness Worst moisturizer I've ever used. My face was very dry but I kept on using it, applied more and more to take care of the dryness but just ended up looking like a lemon. If you accidentally rub your face on your clothes or anything, it will turn yellow. Did not hydrate one bit, dries yellow. If you have any flakes, it will dye them yellow. Bottom line, does nothing for your skin besides, once again, making it yellow. Bring back the old moisturizer pleeeease!
---
makes skin FEEL wonderful doesn't cause breakouts and even has a calming effect on skin and acne more lightweight than cetaphil does not take care of flakiness and flakes are dyed a yellowish color which makes face slightly yellowish all around this seems to be the only flaw is the system he should just bring back the old one "if it aint broke, don't try and fix it"
---
Won't clog pores 1) Can make face shiny for up to 2 hours after applying. 2) Doesn't moisturize nearly as well as the old formula. My face is dry again after a few hours, even with jojoba oil. 3) Doesn't absorb nearly as quickly as the old moisturizer. I had been on Dan's regimen for a few months and was 90 % clear. Like many of you I got really excited about the new moisturizer and decided to check it out. After about a week my face became very dry and sensitive to bp. The next week I had to start lessening the dosage of bp because my face was starting to burn. Eventually I had to stop the regimen all together because my face just could not handle it without the help of a good moisturizer. I have started the regimen again, just using pb over night, and my face is still extremely dry and flakey. I loved the old moisturizer. Please bring it back so I can go back to when my skin was first clear with the regimen.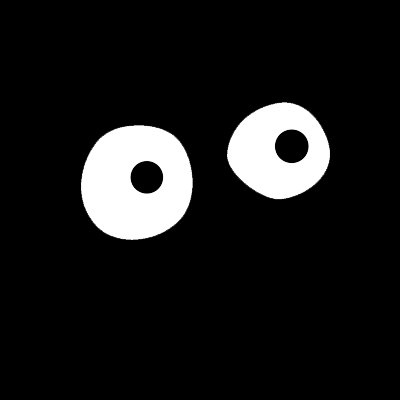 ---
No petrolatum, no mineral oil, not greasy. Absorbed quickly, no heavy feel. Didn't sting. none so far, I just started using this moisturizer today. Actually, this is my 2nd try. I tried the old formula a couple of years ago and it stung. I was using Differin and the moisturizers I was using (Clinique DDM Gel and Olay Sensitive) was stinging so I tried this one because I was trying to stay away from all that petrolatum and mineral oil based moisturizer. Like I said, it stung. Good thing I only bought the trial size. I decided to use Cetaphil Moisturizing Cream in the tube. No choice, only one that doesn't sting. But it causes those tiny white bumps in the corners of my lower lip. The ones when you squeeze, the white heads come out. i also used Jojoba Oil as moisturizer, applied it while skin ws damp. But not moisturizing enough. Today, no burning sensation so far. Im almost done with my last Differin and Im switching to AHA +. One thing I did, To limit friction: I don't rub the towel to dry my face. When I apply any type of cream (moisturizer, treatment, sunblock), I smear it on, no pressure, no rubbing, No massaging. I will update this review every week
---
-Moisturizes somewhat -Takes long to absord -Tightness after showering -Flakiness -Just doesn't seem to do its job Not happy with this after a week of use so far - I have been diligent with the regimen and all the minute details - still have issues with this moisturizer. Throughout the day I get flakiness and often times its too late, I will have gone half the day with this stuff showing up on my face, people must think I'm sick or something... Also, it takes FOREVER to absorb. I run an extremely tight schedule and though I squeeze in time to properly do the regimen, this stuff is stubborn as hell to get into my body. Seems like the best and only time to really apply this is after shaving when the skin seems most absorbent. Please change this formula to absorb easier, and also add in some spf for sunscreen protection. ---
does what its supposed to do.. moisturizes and firms without congesting a little shiny after.. its been around +4 months? since i have been using the regimen. i have been using bare minerals with spf after and it helps rid of the shine (also it replaces spf lotion.. i still have not found one that doesnt make me break out) and blotting paper helps mid-day. i have been reading that a lot of people are having flakiness issues and i found that freeman's peeling mask ($3+), used on daily basis, helps get rid of it. there is also boscia's black peeling mask which i use maybe twice a week and that helps as well. its a gentler way of exfoliating without irritating your skin. after i take off the mask i use avene milk cleanser to wash away access, instead of the acne.org cleanser, to mosturize (but before i use the mask i use the acne.org cleanser). this is all at night.. and being that i live in the city im sure i pick up a lot of things that im better off not knowing about.. so the mask helps with that as well. at first use for a couple weeks or so.. makes your skin feel very tight and a lot of flakiness and itchiness with the regimen and i had to reapply moisturizer mid-day after lunch especially on and around the chin area. a lot of that went away (and i didn't have to reapply moisturizer) when i started using the peeling mask. clay masks just dried out my skin more so might want to stay away from those. my skin is definitely firmer from the licorice in the moisturizer, if not firm. my skin has definitely cleared up and i only have two or so pimples in areas that i realized i was touching during the day or not using enough cleanser on. after my skin clears up fully i plan on using night serums with the regimen to help with my acne scars. hope this helps!
---
Better than nothing Leaves skin flaky and shiny. Maybe this works in humid climates such as San Fran but in the north it doesn't have nearly the needed moisturizing power. Now I have to go start trying other moisturizers. Should have left the original formula alone. This is by far the most garbage moisturizer I have ever used. If I wanted licochalcone I would have bought the AHA which is good for spot treatment. Dan, bring back the old formula