ZAPZYT Maximum Strength 10% Benzoyl Peroxide Acne Treatment Gel - Reviews
ZAPZYT Maximum Strength 10% Benzoyl Peroxide Acne Treatment Gel
---
---
View Ingredients
Ingredients
Active Ingredient:
Benzoyl Peroxide (10%).
Inactive Ingredients:
Laureth-4
, Carbomer 940, EDTA, Diilsopropanolamine, Purified Water USP.
The list of ingredients above is provided for informational purposes only. Always check the actual product label in your possession for the most accurate ingredient information due to product changes or upgrades that may not yet be reflected on our web site.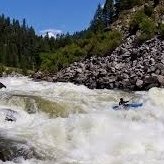 ---
not strong enough

I have tried a lot of acne products over the years, from over the counter stuff, to prescribed stuff. I am no stranger to benzoyl peroxide. Trust me, I have a lot of stained sheets! Most of the time the benzoyl will help the zits initially, I will get excited then something happens, like my skin becomes immune to it or something. This time was no different. At first, my skin cleared up noticeably and I was, as always, pretty stoked. But as always, after 2 weeks, the zits started coming back almost worse than before I would say. I did give it a solid shot and finished up the entire container. My skin remained broken out until it was gone so I decided to start searching for something else. I can't even remember where I found it but I found a new benzoyl cream from Ninja, who I hadn't ever heard of before. The reviews were pretty stellar so it why not? First of all, this benzoyl was actually quite different in that it was much stronger than any other benzoyl I had ever tried before. My skin started getting very dry immediately, which I have to admit was a little annoying but they assured me that was what we wanted. The zits didnt disappear immediately but they were smaller when they popped up and went away within a day or two which was incredible. I did notice that my skin was much drier than I had ever experienced with other benzoyl products but instead of getting upset by that, I was encouraged. Instead of seeing the same results, seeing something different was very uplifting. My skin got clear within about 6 weeks and stayed clear for nearly six months. Then at 6 months, I think my skin started getting used to it. I checked in with the company and they recommended I add in some salicylic to my regime, which was also refreshing because in the past, when something stopped being as effective I just dropped the line altogether. This time, knowing they had tools to increase the potency was amazing. Now, I have been with the company for 2 years, have increased my medication one additional time and am happy to say that my skin is clear and my scars are so unnoticeable that I don't even have to wear makeup any more.
---
Amazing product

The best acne treatment I've spend a lot of money in gels, soaps, etc. But when I found zapzic I started to recommend it. Great product. El mejor tratamiento para El acne, yo habla gastado mucho dinero en gels, jabones, etc. Pero cuando encontre zapzic yo empezo a recpmendarlo. Grande producto. ---
Great for my cystic acne!

I actually did a chemical peel on my face for my spots thinking my acne was under control. But little did I know my acne was not under control, the chemical peel brought the bacterial right to the surface and behold I had bad painful cystic acne. I could not get this ACNE to be calm and go away. Mind you i had already been using The Regimen, which worked great but not for this. So i went on [link removed] where i usually order everything and began searching and found this along with zapzyt pore treatment gel(with salicylic acid). I cleansed my face day and night and applied the pore treatment first let it dry and then applied this acne treatment gel. After the second day of use I saw noticeable results, which i was really happy with since i had been dealing with it for about a week at that point. I am still using this product going in to the third week with the cystic acne. And i do suffer from acne, so i will continue use. Also i dont think this product is for mild acne. Could be used on a SPOT, as a spot treatment just to dry up that pop up pimple.
---
It works

I've had many break outs and a lot of acne, in 2-5 days my pimples are gone! This stuff really works GREAT!
---
Bad for my skin!!

It clearly didnt work well on my skin at all because my breakouts grew worse and it was too strong for me. I definitely wouldnt recommend this to people with mild acne. ---
CAUSES UNATTRACTIVE FACIAL SWELLING!!! Stay away!!!

I had used essentially every brand of OTC benzoil peroxide available, and had settled on a personal fave (walmart's equate brand 10% Max strength) when I was forced to give Zapzyt a try a couple of weeks ago. I had a pms-fueled forehead breakout and few sporadic zits on my cheeks and chin, and Walmart was *gasp* out of the Equate kind. Zapzyt was the next in line for being the cheapest, so I got it. That night, I applied in the usual manner as I would for the other bp creams and went to bed. The next morning, I woke up to my face feeling itchy. When I got up and took a look in the mirror, I practically jumped back at my reflection. MY EYELIDS, MY UNDEREYES AND MY CHEEKS WERE SO SWOLLEN THAT I LOOKED LIKE A CASTMEMBER OF REAL HOUSEWIVES OF BEVERLY HILLS!!!! Or maybe just a young (super young, I'm under 30) version of Joan Rivers. Not kidding!! The swelling was awful. I looked like I had gotten my face pumped fill of fillers. Catlady of NYC, move aside! GuhROSS!!! It took two days for the swelling to subside, during which I had to apply ice and popped antihistamine like skittles. And after allllll that, my pimples didn't even decrease in size!!! I wish I were joking. Definitely do not recommend. Stick to ANY other brand but this. Unless of course....you want to audition to be a Housewife. ;) ---
Mothers war on daughters self esteem

Helped reduce inflamation Amount of time to see results - faster than normal Cost - Inexpensive Mild drying of the face May daughter is 11 years old - the oldest in her 5th grade class, and now the first to experience acne. I have probably spent enough money to afford a week long trip to the Caribbean; but, instead - have opted to invest in my daughters self esteem. She was in my opinion, one of the most well-liked girls in her class - UNTIL she had her breakout (acne breakout) - in my daughters eyes - this ruined her life, and in my eyes it ruined her self image. We tried everything we could think of; but, it was not until we started using zapzyt that we noticed an extreme improvement in her complexion. I know firsthand all products were used properly and as recommended - because I was the one applying it (to ensure it was done correctly). In my opinion - you cannot put a price tag on self esteem and we would still be struggling without zapzyt. I am so happy to have my hair tossing, smiling and joking little girl back! As a matter of fact, last night she told me - "Mom, I am starting to like myself again!"
---
Best medication for your acne!

works fast clear skin cheap little drying small tube It's been the best product I've ever used to treat my acne with. It's the only thing that's worked for me. I've been using it for about a year and a half. I don't even use a cleanser just water to wash my face. I use this plus a moisturizer. My skin looks great because of zapzyt. This product is amazing I can't recommend it enough! It worked right away for me but for others it may take some time just be patient. Zapzyt never dried out my face that bad as some people say it does..
---
healed quickly reduced redness cheap I've been using Zapzyt (with some generic face moisterizer) for not even a week and already my acne is almost completely healed. That's impressive seeing as I've tried everything out there, including the stupid proactive system and several of its knock-offs...so far the only other sucessful treatment was taking 3 pills a day (which made me sick) combined with 2 different prescription face creams (one of which cost $90 for a three ounce bottle and made my skin boil in sunlight like a pasty vampire) used faithfully for 3+ months before I saw any huge difference. Quite a difference from the $5 over the counter cream that works twice as well. Again, make sure you use a good moisterizer too to prevent too much drying.
---
-good substitute for the Regimen -pretty cheap -can have more of the 'hardening effect' Pretty good overall, cleared up my skin pretty nicely.
---
I tried this product about once a week, when I needed it, for the last three weeks and only put it on single pimples that were starting to surface. It seemed to work great. I put it on a larger area on my cheeks though when more acne started surfacing and when I woke up this morning, both of my cheeks were extremely red and swollen, so much that I don't want to leave the house until the swelling goes down. This product worked for me but only on little pen point areas about once a week. Dries out skin and may cause large amounts of swelling Be careful if applying it to more than just a tiny spot. I didn't think I had dry skin, and I had a reaction with a lot of redness in swelling. Overall, if it doesn't cause that reaction, the product seemed to work well.