Aztec Secret Indian Healing Clay - Reviews
Aztec Secret Indian Healing Clay
---
---
View Ingredients
Ingredients
100% Natural Calcium Bentonite Clay.
The list of ingredients above is provided for informational purposes only. Always check the actual product label in your possession for the most accurate ingredient information due to product changes or upgrades that may not yet be reflected on our web site.
---
YES SUPER AMAZING
I am 16. Ive suffered form acne for 4 tough years! It was never better even though i took care of my skin. It was all across my jaw, very red and a few cystic ones. I saw this on Insta and decided to order in from amazon. From that point on, i never went back to anything else.
---
Not Fit for Hormonal Acne Sufferers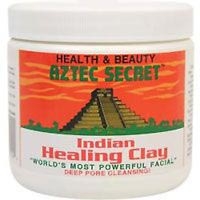 If you suffer from Hormonal acne like mine, this product will/might irritate your skin. My skin after I use this product (1x a week), it will get red, smooth, dry, and feels clean. Then I put moisturizer after because of the dryness. BUT the day after that, I would get 1 or 2 new pimples. At first, I thought it was just normal, knowing that my skin breaks out once in a while esp during the time of the month. But it came to the point that it was popping out every after I put on the mask. SO I stopped using it now. I conclude that it might not be for me. We all have different skin types and has different factors why we break out. In my case, this product wasn't for me. Plus, I am kind of acidic. Maybe that adds the factor why it didn't worked for me. But still, this is a nice product.

---
HEAVEN SENT

First and foremost with using this product mixed with ACV (apple cider vinegar) I started to see a difference in my skin in 2 week. It works wonders there's a link in my profile to my skin care routine on how i cleared my acne! I use this as apart of my skin scare routine for over a year now, and i would never use another facial mask. It helps dry out my skin and reduces my acne 100%. My face is completely clear and i truly believe it was due to this product along with other things that i use :) I hope my video helps someone!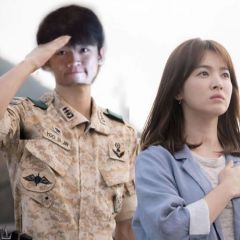 ---
WHAT DID AZTEC DID TO MY SKIN!!

Okay hello, i rarely seen any singaporean reviews on acne.org so i think im proud to be one representing sg. Okay so a little back story of my acne. I have acne ever since i was 15, well little ones pop up when i was 14 but i didnt give a damn but slowly on more and more acne came up , on my cheeks, forehead, ears!!, and well at first i dont really mind because they would tend to go away when i was 14 but i dont know why it didnt fade away as fast as it was when i reached 15/16 . I then started to research many many different kinds of home treatments, toothpaste? tried it.. Lemon? tried it.. listerine?( mouth wash) tried it.. MANY MANY MORE. i even tried acne.org products too. well it did work for awhile but it came back right after 1-2 weeks... OK well this is barely half of what i tried.. ( did use retin a and still am btw) but well lets get to the good stuff. ive ordered aztec indian healing clay on 21 march 2018 , and well unfortunately theres some problem with the delivery and it came on april 4. now i currently been developing cystic acne all around my chin area and some of it spread along my jawline and abit on my cheeks too... 1st day of aztec : (i wont bother telling you guys how to use aztec because there are many of those on youtube and on other acne.org reviews.) so after the mask hardens, i wash it off at the shower. my face is tight! but well the most important thing is hows my acne? NOTHING CHANGE. BUT i read other reviews saying you must keep on going and use it more than once a week ( okay this you guys might argue that it will be too drying for your skin if you used it once a week but tbh i dont really get the redness or the dryness since my skin has been on a war with many different kind of products , this is just peanuts) so i continued.. day 2 : i have new breakouts... mostly whiteheads, the old ones are clearing tho, but theres alot of new small bumps... which amazes me. this are all the gunk thats hides under your skin and is being pulled out by aztec. hmmm sounds great if i keep on applying aztec day by day. so i did it again day 3 : more new BUMPS WHICH SHOOK ME . i was a bit of a panic, am i breaking out or are these new bumps the ones that didnt come out the day before? any way , the bumps are not PUSTULES . they are like whiteheads/blackheads and to my surprise they are so easy to be squeezed out ( sorry lord i didnt meant to touch my face but i did it in the shower so...) just a little scratch (little really little) and it came off.. wow, i think if those bumps matures theyll be an angry little pimple OR EVEN CYST RIGHT? so i think im going on the right track OK LETS GO DAY 4 DAY 4 : i feel so refresh, well there are still old pimples but i feel like they are going away. the bumps are slowly clearing and idk why but i feel like my forehead is so clear , if a movie were to played on my forehead , there will be no disturbances of any bumps . but my chin still have lots of scarring and bumps but little than what i had on day 1 im going day 5 tonight and ill continue to update you all if i have the time. i always want to do a review but i dont have a chance to do it... anyway i used ACV which yall said that it has more effectiveness ? OK peace people, sorry for my bad english :> AND ACNE PEOPLE ! WE ARE ONE ~ YOU ARENT ALONE BABIES

Reviewed on · 2 comments
---
Aztec secret

Guys this mask really does work. Let's start off by saying I have acne pore skin. My skin was never like this it just started hitting me bad. My acne from a scale of 1-10 I would say is a 6 just because I've seen worse. My skin before using this was mild red so many blemishes. The 5th day the redness had gone away. My scars are fading away slowly. Less break outs. Feels amazing when having this on. I usually leave it on for 30 mins I mixed it with Apple cinder vinegar . My skin is getting to a stage that I want it at but not yet completely i still have insecurities but not like before. Going to keep using this. If you guys want before and after pictures. Drop your email down
---
Amazing Multitasker

This mask will give you the most "bang for your buck." Although the jar says to mix the clay with either water or apple cider vinegar, there's so many things you can do with the clay! Of course the original and the ACV blends are great, but here are my other favorite mixtures. -Aztec Secret clay, activated charcoal, water -Aztec Secret clay, pink clay, water -Aztec Secret clay, turmeric, water -Aztec Secret Clay, rosewater -Aztec Secret Clay, ACV, sweet almond oil
---
Best Mask out there for deep cleaning and pore minimizing...

The whole reason I started really incorporating masks was because I had a terrible reaction to the overpriced Sunday Riley Tidal Brightening Enzyme Water Cream. I only used the $65 for 1.7oz moisturizer for 3 consecutive days. Days following, my skin looked like someone else's. I've had clear skin in my 20's. I'll be 30 in December. My forehead looked like a teenager who's starting puberty with all hbd acne. My cheeks broke out, my temples, and under my jaw and near my ears. 1. Washed my face with Cetaphil 2. Used my facial steamer to open up my pores 3. Apply my mixture of the ACV and then steam some more. 4. Once it hardens and cracks, it will begin to pulsate. Rinse this off or use a warm wash cloth to remove the thick mask 5. Use ice as a toner 6. Use Aloe Vera plant as a moisturizer 7. Thank me later. Below were my results I used the Aztec Clay last night, and added ACV, and (probably too much) honey [the consistency should be thick like pudding]. I left it on my face for an hour because the excess honey wouldn't allow it to dry and crack and pulsate like it normally would. But I tell you, my face was so smooth after taking it off. Then I toned with ice. Apply Aloe Vera (the actual plant) to your skin and sleep with it overnight. I woke up today with my face feeling so smooth and my new acne no longer hurts and has shrunken. The last time I did this, last week, white heads were coming up days after the mask. I highly recommend this to everyone. The ice and the Aloe Vera are also wonderful and help with inflammation and dark spots. Hope this helps someone.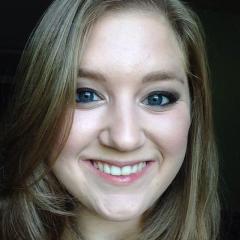 ---
Helped with oiliness, but not dark spots; Too time consuming

Original review found here : [link edited out] Before I review the clay I think it would be beneficial for you to know what type of skin I have and what I've previously tried. What I've tried (most recent first): - Differin - Acne.org regimen - worked for a time until around winter time and then I got seriously bad reaction to - benzoyl peroxide - Proactiv - made my face worse - Clearzine - Acnefree severe - worked until it stopped working as effectively Skin type: - Normal to oily skin - Mostly hormonal acne - Worse in the summer, better in the winter - Biggest concerns are large pores, black heads, pimples - I used everything above for a minimum 3 months to ensure if it worked for me or not The Review I used the Aztec healing clay for 4 months. I think it may have helped the oiliness through the summer months. After comparing my before and after pictures I noticed dark spots and acne scars were darker and more frequent. How to use Use a plastic whisk, I found one on Amazon for cheap. Search for it as a "salon whisk". Do not throw the leftover mixture into any drain. It will harden. Instead wipe it off the bowl with a paper towel and throw it away. To cover my entire face, I used 1 tps of apple cider vinegar (Bragg brand, with the mother), and 1 tps of clay. Never used all of the mixture, a little goes a long way. I would whisk it together as much as possible to get rid of air bubbles. The consistency varied, from slightly watery to thick as very softened butter. The consistency didn't seem to affect the effects of the clay much; my face still felt tight and throbbing while it was drying and made my face red for about an hour after rinsing it off. I would apply the mixture with a cheap paintbrush, two layers, and leave it on for 30 mins. The time may be too long for you, it was a trial-and-error to find the right time for me. The frequency of use fluctuated based on the weather - if it was a super hot week I tried to do it every night; the more oily my skin was the more I used it. Conclusion Could I have used Differin or another drug to help with the dark spots AND continue to use the clay? Yes, and it might have worked out fine. BUT I decided to stop because it was time consuming. Perhaps I'll go back to it if I get desperate but I didn't feel like the effort was worth the result.
---
Notice a difference straight away!

Ok so I'm 25 years old and I have always had very clear skin. People used to compliment my skin a lot and would even stop me to ask what products I use. However, In the past 2-3 months I've had a major breakout, mostly on my cheeks. I would say it's been mostly mild-moderate acne but it's definitely knocked my confidence down as I've not been able to figure out what's caused the breakout. I went and spent £100 on products from Clinique, Kiehls and other brands and it only made my skin worse. I started breaking out more, and my skin became incredibly dry. I even changed my diet, and cut out on eating all dairy products. One of my friends informed me of Aztec Secret Clay and I ordered it straight away on Amazon for approximately £14. I watched many YouTube videos and read reviews before it arrived, so I was very excited to test it. I used it yesterday for the first time and guys, it was incredible! I mixed it with apple cider vinegar until it became a paste. Some people like the consistency quite thin while others prefer it thick (there is no wrong or right). I applied it on my face and it took approximately 10-15 minutes to dry and to feel your skin pulsate! I felt the mask work ' it almost felt like someone placed a vacuum on your face and it sucks all the dirt out of your face! The skin feels tight and you can feel the mask doing it's job! I kept this on for 35 minutes. I washed the mask of with hot water and then applied some sudocrem after directly on the spots. I think it'll be best to apply oil after as your skin can become dry. However my skin felt soft and it looked glowing. I noticed IMMEDIATELY that the redness on the spots had gone down and the pimples had become dry. There were some new pimples on the surface but that's nothing to worry about ' it's because the mask is pulling all the bad bacteria out! The only reason that I haven't given it a 5 star is because I've only used it once so I need to use it a few times to see if the results are noticeable.
---
Bye bye oil!!!

By the first time I used this I noticed that the oils from my face were stripped... For me this really helped
---
Absorbs oil and pull outs water

Great for absorbing oil on skin!! Be careful it's pulls out water out of skin I once did every single day my face become dull and irritated It meant to be used only once a week only! No it doesn't pull out toxins!!
---
QUESTION

Just wondering if I am able to use this mask while on the Acne.org regimen plus glycolic acid? Would it be fine if I used the mask only once a week to kind of balance it out and not mess with the regimen and glycolic acid? I have really oily skin but not that sensitive. I don't have acne that bad I mostly have scars that's why I'm using glycolic acid.