Pond's Cold Cream Cleanser - Reviews
Pond's Cold Cream Cleanser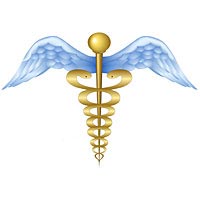 ---
---
View Ingredients
Ingredients
Mineral Oil, Water, Ceresin, Beeswax, Triethanolamine, Ceteth 20, Fragrance, Behenic Acid, Montan Wax, Cetyl Alcohol, Carbomer, DMDM Hydantoin, Iodopropynyl Butylcarbamate.
The list of ingredients above is provided for informational purposes only. Always check the actual product label in your possession for the most accurate ingredient information due to product changes or upgrades that may not yet be reflected on our web site.
---
Creamy/smooth & feels good putting it on Nice smell Very cheap/affordable Lasts a long time Great for taking off makeup Leaves residue Can create new breakouts Not a lasting solution Not great as a moisturizer. I started using Ponds cold cream after reading reviews on a different site mentioning that someone's grandmother had used it as a night time moisturizer and her skin looked fabulous at age 80. People were also saying it worked to moisturize and get rid of acne. I put this on before bed every night and for the first month or so, all of my acne was gone... and i mean ALL of it. Cystic acne, blackheads, whiteheads & regular pimples. For the first couple weeks, my skin was unreal (I've had moderate acne ever since I was 13.) After a few weeks, pimples started showing up all over my face, worse than before. I still use this cream as a moisturizing eye makeup remover, but I always wash it off. My face is just too oily to use it as anything more.
---
I love this product!!!! Especially when I was on Accutane this product help soothe my face at night and in the morning!!! I still use this product in the winter. i haven't tried this product as a make-up remover but I will now and hopefully it will get everything up. Awesome! ---
Inexpensive, easy to find, light scent, gets rid of dry flakes, removes makeup, not too heavy, no cystic acne when using this product! Ingredients are basic and not full of harmful chemicals. One tub lasts for a long time. I can't think of any! If you are having trouble with your skin and have come to a point where nothing is working, give this a try! It's been around forever and I think it is better for your skin than most of the harsh, chemical stuff out there now. I was afraid to try it because I thought it would make my oily skin worse, but so far it hasn't! I have less dry flakes and I haven't had any serious breakouts for 2 weeks now; the occasional surface pimple popped up but no cysts! My skin looks clearer and feels softer, and even my red patches are gone. I find it better to rinse it off with a warm washcloth rather than taking it off with a tissue. I love that I can cleanse my face, moisturize, and take my makeup off all with just one product! Pure & simple. Going back to basics feels (and looks) good!
---
Removes makeup wonderfully Cool and refreshing Luxuriously creamy Leaves residue that can cause breakouts If you wear (non-mineral) makeup regularly, this is a great makeup remover. It's especially good for liquid or cream makeup. Properly removing makeup is necessary to avoid breakouts, so this is an important step. It leaves residue though, so I only consider it a makeup remover and not a full cleanser if you have acne. You will need to use a normal cleanser afterward if you are really acne prone. That is why I'm not recommending it as just a cleanser. I always keep it on hand for makeup removal and deep moisturizing.
---
removes makeup, deep cleans, smells good, moisturizes like nothing else! Doesn't break me out. nothing so far! I wish I discovered this product sooner! A lot of people don't know about the benefits of this product. It's been around for years!!! It's super cheap too and lasts for 3-4 months! :)
---
leaves skin feeling healthy cheap does not cause pimples helps with acne it just works If not used correctly it can leave skin a bit greasy. Not a major problem even though I have oily skin. Buy it!
---
Takes off every trace of makeup Great packaging and scent Hydrating Inexpensive Long lasting May be a little uncomfortable for people with extra oily skin Leaves an oily residue but it does not bother me This product is an absolute must for me. I use it to take off my makeup, regardless of how much I put on that day. Ponds Cold Cream lasts forever so you don't have to worry about buying more makeup wipes. I take a small portion of the cream and place it over each section of my face, starting from my eyes (if I am wearing eyeshadow), forehead, cheeks, chin, and neck. Using upward motions, I can already feel my makeup rising from my pores. I then take a sponge or cotton balls and remove it. If I feel that the cold cream did not fully come off my face, I rinse it. It is a great investment, and I personally favor it over makeup wipes.
---
Everything: I have only been using this for 2 days and I can already see and feel a difference. It is clearing up the post acne marks and drastically reducing redness, it is clearing up my blackheads and leaves my skin feeling soft and smooth. It is a little thick and takes a while to wash off. I definitely recommend this product to anybody with acne or not. It started showing results in 2 days for me and is really helping with my acne.
---
Got rid of my acne No need to moisturize Very Cheap None Please buy this stuff! I have suffered with acne for years. Someone suggested this stuff which I didn't think would work, (it looks like it would gve you spots!) But it did. I use it twice a day, no need to moisturize and my spots are gone! The best stuff ever! And so cheap too!