 ---
I think this stuff ruined my skin

it does calm redness good for body clogged pores acne dry patches AHHHHHHHHHHH I had read all about how awesome coconut oil was for acne & anti aging. So a year ago I bought a jar of virgin unrefined cold pressed organic coconut oil and started washing with it & slathering it on my face. I broke out but figured it could not be the coconut oil its too awesome right? So I kept using it thinking my acne was caused by something else............welll...nope..pretty sure this has ruined my skin It caused larger pores, black heads, acne on places I never broke out before (my cheeks) ,dry patches, skin coloured & red coloured rash looking stuff as well I will say it works fine on my body ANYWAY I have only stopped using it completely for two days & I think my skin is starting to look slightly better......IF YOU USE THIS AND BREAK OUT ALL WEIRD STOP IT NOW STOP IT GO BACK PUT THE OIL DOWN IT IS NOT FILLED WITH THE KISSES OF ANGELS NO MATTER HOW GREAT EVERYONE SAYS IT IS
---
Love the smell and it's very effective!

Very effective for candia infections Easy to find All natural Some people break out from it It's smells wonderful it's like being on the beach. Completely cleared up my skin yeast infection. Also works as a good moisturizer and a good spot treatment for acne. Also good internal eating too! ---
Didn't live up to my expectations

Makes skin soft Reduces scarring Effective spot treatment Won't cure hormonal acne Makes acne worse before it gets better in some cases I wish that I could say that coconut oil cured my mild acne, but no. I had a lot of success using lemon juice as a toner and my skin was starting to clear up. This is when I decided to use organic unrefined cold pressed EVCO to make my skin even better. I read that there is an initial purge that lasts anywhere from one week to 2 months, so I expected my skin to get worse before it got better. My cystic acne got better right away, but within a week my ENTIRE FACE was covered in tiny bumps. It was really, really bad and I didnt even wanna go out in public or get my picture taken or look in the mirror. I thought it'd get better since the purging took a while, but after a week or two I was so sad about how I looked that I bought a glycolic acid 3 step system (aqua glycolic) to get rid of the bumps. Within 3 days, the bumps started to get smaller. It is now 3 weeks later and the bumps are still there but MUCH smaller. Now my skin tone/texture is super uneven though, covered in red marks, and worse looking than before :(, although my cystic acne is less severe and I have fewer active acne. As a spot treatment, it makes pimples heal about twice as fast which is nice. I am still using the coconut oil and taking 3 tbsp internally, as its not making my skin worse at all so I'm still kinda hoping I'm one of the few unlucky ones who will take 2 months to purge. I'm losing hope though since I'm 5.5 weeks in already. Also, I have PCOS so my acne is mainly hormonal. I think the only thing that can help with hormonal acne is balancing out the hormones, rather than acne remedies. I do think the coconut oil has made my skin softer and it's a great spot treatment. But I think the aqua glycolic is helping my skin more than the EVCO. I think EVCO could work for some, especially if the acne isn't hormone related. I'm really not sure if the initial purge is worth it, honestly. Especially since it looks like it's not going to completely clear my skin, it just makes it a little bit better. ---
Softens skin Reduces inflamation and redness Clogs pores Worsens conditions Long lasting negative affects Hold on, step back and think about this before you lather up. This is oil, thick and slippery. Kind of like the oil you naturally produce. Coconut oil is nutritious and loaded with vitamins, but it is also an oil. Any dermatologist would scream "NO" about adding it to and already oily face. I tried this for about four days. I steamed my face with coconut oil and a dash of turmeric, then washed it off with soap. Day one looked good, my skin was soft and the redness was going away. Day two was even better, most acne fading and even smoother skin. Day three small pimples started appearing. Day four and I was back to where I'd started (but with smooth skin.) I figured I'd better stop, and now I have acne worse than before I started. I believe that although I washed my face the oil penetrated so deep that it is still causing problems weeks later. You can try this procedure on a small area of skin and see what happens. Don't jump in with your whole face until you can say for sure that this will/wont help. Honestly I'd advise against. Save the coconut oil for your split ends and dry hands. It shouldn't go on your face if you have acne problems. Instead opt for tea tree or thyme oil (which are much less dense than coconut oil, so they won't clog pores).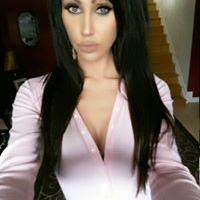 ---
Cheap price Really works no side effects none! I heard about coconut oil from a friend. She told me she met an older woman in her 50's who looked like she was in her late 20's!! the woman said she's been using coconut oil on her skin for like 15 years (its apparently amazing for wrinkles..not that i have any i'm only 25). So i decided to look up reviews for the oil like i do with every other product before i buy it and came across this forum and others saying its really affective for acne. I've also read that about products that weren't affective at all but seeing people claim that it worked when they've been struggling for years with acne and nothing worked i decided to buy some because i had nothing to lose my face was already horrible with acne and deep red/purple scars and its pretty cheap to buy! I bought the Nutiva brand and LOVE it. smells amazing and tastes pretty good too. I decided to just use the oil to cleanse my face instead of my regular "acne stress control" cleanser because i heard its also good as a cleanser as well as a moisturizer. At bed time i rinse my face with hot water then massage the oil onto my face for a few minutes and then i rinse it off and pat it dry gently and then rub some on my face as a moisturizer. I wake up and repeat. Sometimes i even do it in the middle of the day too around like 3 just because i like my face to feel super clean. I've only been using it for about 3 weeks and my skin has cleared right up! I.ve seriously tried everything including Proactive and Clinique acne solutions, Neutrogena Skin ID, antibiotics, etc. and my last resort was Accutaine( or however you spell it) and i really did NOT want to mess with that stuff. I'm so glad that i tried the coconut oil because its really cheap to buy and its also got multiple purposes if it doesn't work for your skin. I use it as a hair treatment, as a body moisturizer, sunsceen, deodorant (yes it really works), and i put it in my tea for the health benefits it has. Apparently ingesting it can help your skin too. If you're skeptical about it and thinking...oh its going to clog my pores etc..it really doesn't. If it does you are probably using the wrong kind. Make sure its organic, extra virgin, unrefined! My skin is also really oily and it helped that too. So if you're skin is bad and you don't want to use medication and expensive products just give it a try and if it does make it worse for some strange reason then you can stop but at least give it a try I'm SO glad i did! And its also lightening my scars a lot too!=) I really wish i had known about this sooner so i could have gone without all the scars that acne has left!
---
Caused more breakouts than before I have been struggling with acne for years now so I thought I would give organic coconut oil a shot. My face started to break out within a couple of days and never really got better. After about 2 weeks, I had large pimples beneath my skin beginning to form. I realized it was only worsening my skin. I was breaking out all over my face, so I decided to stop. Once I did it began to clear up right away. I suggest anyone with acne prone skin NOT to use any OILS on your face.. it will only worsen it. Oil causes acne, and you should be trying to dry it out instead of adding moisture that you do not need. Going back to lush products, they worked best. ---
Loosened up acne deep in the skin. Softer skin. Cannot stop using daily or you will break out again. Does not stop acne from springing up. I started this regiment a full year ago with moderate acne. I had problems with my t-zone and had begun forming nodule pimples around my cheek area. Initially, the acne got horribly visible as all of the deep acne from years of dry skin started loosening up and surfacing. I had a pimple that I hadn't gotten all of when I was 13 resurface. After the initial "purging" I noticed an immediate change in my skin. My skin was no longer red and blotchy from picking or using salacylic acid treatments and acne was very minimal and they would surface and go away within a few days. Here we are a year later. I do see now that you MUST continue the treatment or your skin will go back to that previous state. In my opinion (not a doctor) I believe the coconut oil just moisturizes your face and thus loosens up the acne before it can get too bad. Is this an end to all of your worries about acne? No Is this a good way to prevent acne from accumulating? Yes.
---
*Reduces acne *Helps balance hormones *Kills candida *Tastes amazing *Have to start slow I eat extra virgin coconut oil daily. And it has worked wonders. I melt 2 teaspoons and mix into my daily green smoothie. I went from having breakout all over my face to have three small pimples in 4 days. However, make sure to start with 1 teaspoon then every 4-5 days increase by 1/4 teaspoon. If you jump in and start taking 1 tablespoon it can break you out. This stuff is amazing, give it a try! Just be cautious before putting it on your face, it can be pore-clogging.
---
Good for overall health digestion easier none really. didn't help acne. I recommend to eat coconut oil daily. I believe that it is very healthy and helps alot of processes in the body. But when I took alot of it every day, I didn't notice a reduction in acne at all. But I definitely think it could help others with acne. This possibly helps with candida too.