Acne.org Back/Body Regimen with Benzoyl Peroxide - Reviews
Acne.org Back/Body Regimen with Benzoyl Peroxide
---
---
View Ingredients
Ingredients
16 oz. Cleanser
Ingredients:
Water, PEG-80 Sorbitan Laurate, Cocamidopropyl Betaine, Sodium Trideceth Sulfate, Glycerin, Sodium Lauroamphoacetate, PEG-150 Distearate, Sodium Laureth 13 Carboxylate, Disodium Cocamphodiacetate, Butylene Glycol, Sage Extract, Cucumber Extract, White Oak Bark Extract, Panthenol, Allantoin, Acrylates Copolymer, Methylgluceth-20, Polysorbate-20, Quaternium-15, DMDM Hydantoin, Disodium EDTA.
16 oz. Treatment (2.5% Benzoyl Peroxide)
Active Ingredient:
Benzoyl Peroxide (2.5%).
Inactive Ingredients:
Water, Butylene Glycol, Carbomer, Potassium Sorbate, Phenoxyethanol, Diazolidinyl Urea, Sodium Hydroxide.
16 oz. AHA+ (10% Glycolic Acid)
Ingredients:
Water, Glycolic Acid, Sodium Hydroxide, C12-15 Alkyl Benzoate, Cetyl Palmitate, Sorbitan Stearate, Glycerin, Cyclomethicone, Glyceryl Stearate, Butylene Glycol, Licochalcone (Glycyrrhiza glabra (Licorice) Root Extract), Tocopheryl Acetate, Squalane, PEG-12 Glyceryl Distearate, PEG-100 Stearate, Magnesium Aluminum Silicate, Xanthan Gum, Sorbic Acid, 1,2-Hexanediol, Caprylyl Glycol.
The list of ingredients above is provided for informational purposes only. Always check the actual product label in your possession for the most accurate ingredient information due to product changes or upgrades that may not yet be reflected on our web site.
---
Buy Now
---
Week 3 Of Regimen

I can start off by saying I was a little skeptical about purchasing this product. I'm 28 yrs old and suffer from moderate acne pretty much my whole life. When I say I've TRIED EVERYTHING under the sun and nothing seems to work. I am currently on my 3rd week of the acne kit regimen where I am still experiencing pimples every other day but I do feel like the product is working over all. I had some severe chin acne due to a hormonal imbalance and my 1st week of using this regimen it has completely vanished ! So THUMBS UP TO THAT !!! What I will also say is that I have extremely oily skin so I feel as if the loition is way too greasy for my skin and is causing little pimples to appear every few days . I'm still sticking to it and being patient so hopefully I can start seeing 100% great results in the near future
---
Well worth the ugly phase. LOVED IT

I am grateful for every product used. I suffered with mild acne in certain areas of my phase and LOTS OF ACNE SCARS - WASH, MOISTURIZER, TREATMENT. The first 2-3 month of use was ugly. Lots of bacteria extracted from my acne areas. After the extraction my skin did become dry then eventually started to peel. Keep MOISTURIZED! Please follow the instructions. They are important. I almost GAVE UP but this was my last hope. It is a process. I also changed my diet. - Around month 3-4 the acne slowed down. I then started to use the chemical peel(red stripe) for my dark spots. It was strong first week. - Month 5-6 my skin was beautiful. See and feel the difference. No blackhead spots on my nose, no scene areas nothing. - I still continue to use the wash & moisturizer but not as often. LOVE IT. Thank you all so much. !!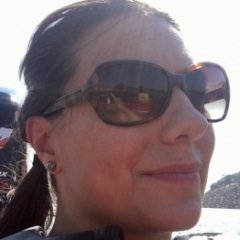 ---
Tried others...but THIS WORKS!

So my history - adult female with mild acne--but annoyingly it was ALWAYS there, typical T zone oiliness and tried many different brands including R&F, Proactive, Philosophy, drugstore, scrubbers and exfoliators, pills, Oral Rx, etc. for YEARS/DECADES. Most worked for 3 weeks out of the month and then....THAT time of the month and nothing could combate hormones...I gave this a try and WOW....clear skin ALL month long and has been for a couple months now. Will update if it proves to have lost its power...but so far so good! I use all 4 products and use the AHA almost every night. I moved away from the moisturizer just because I felt the AHA with any moisturizer does the trick. The cleanser is surprisingly mild and it tear-less. I use cleanser twice a day, BP twice a day and my spf moisturizer in the am and then the AHA and my own moisturizer (if needed) in the pm. I use to scrub my face every morning in the shower with a mitten-thing, but after reading acen.org and trusting them...I do not use it all anymore and my face is super clear, smooth and I swear the AHA even diminishes wrinkles a little :) For the price (way cheaper than others) I suggest you try this...it worked for me! I use all white towels and sheets so have not have any problems with "bleaching" that other users mentioned. I also did not have the severe drying out of skin - most likely because I was already on BP treatment with other brand - but every now and then I notice "dry" skin maybe around my chin or neck and just throw on some moisturizer and I am fine...no redness for me. SOMEtimes the BP will burn a bit, but that is fine with me - means it's doing something right!
---
Best Product Ever!

I was suffering from really bad hormonal acne and this is the only product that helped me and cleared my skin. Love!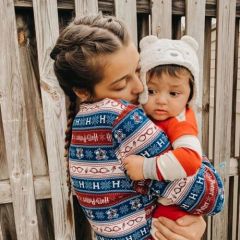 ---
The only thing that actually works!!!!!

This seriously is the best acne treatment out there. I'm never using anything else ever again. I didn't have horrible acne, but it was bad enough for me to not want to go out in the world. I mostly had clusters of breakouts on my chin, forehead and upper lip, then would get a pimple here and there on my cheeks. The breakouts on my chin and upper lip were BAD. I used salycilic acid from clean and clear as a spot treatment every night. I washed my face every morning and night with the Demi Lovato skin care line (the cleanser, toner and primer). But I still kept breaking out and my existing acne wasn't going away. I was starting to actually get cysts on my chin and when that happened I was like, okay something has to change. My younger sister had worse acne than I did and I noticed that her skin had cleared up considerably so I asked her what she did and she said she used this stuff from acne.org. So I went online and bought the regimen (the cleanser, benzoyl peroxide treatment, the lotion and AHA). I didn't know if it would work at first because I tried benzoyl peroxide a couple of years ago in high school and it didn't work and just tried my skin out. But I bought it anyway and tried it. I followed the steps very carefully. I washed my face very gently. I splashed water on my face and lathered the cleanser in my hands before applying it to my face, then I gently in circular motions rubbed the cleanser on my face for less than 10 seconds. I was skeptical about this at first because I didn't think that was enough time to get all the dirt and makeup and such off of my face, but it apparently gets the job done. Granted, I don't wear a lot of makeup. I wear coverup under my eyes for my dark circles lol and then I wear some blush or bronzer and then a little bit of eyeliner and mascara. Before I cleansed though I carefully took my mascara off with water and used make up remover for my eyeliner but that's it. After cleansing I used a clean towel to pat my face dry and let the rest of the water dry on its own like it says to do. Then when my face was fully dry I applied the treatment. I only applied the treament where I had acne. So just my chin, forehead and upper lip, then on the spots where I had random pimples on my cheeks. I used a little less than a dime sized amount in total. Then I waited for that to dry completely and put on the lotion. THE LOTION IS WEIRD. I was like "this is trash" at first but I used it anyway. I put one pump in total all over my face. At first it really does not absorb into the skin. You can rub it around all you want and it just wont absorb into your skin. But I just let it dry on my face (it takes about 5-10 minutes to dry) and it REALLY moisturizes my skin. I have really oily skin and before I started using this, throughout the day I would have to wipe my face with those oil wipes you can buy at the drugstore like twice a day. Its super uncomfortable if you know what I'm talking about! I'm pretty sure my face was overcompensating natural oils because my face wasnt getting enough moisture. But this moisturizer is so good I literally never feel oily ever. Now, when I first started the regimen, I was applying the benzoyl peroxide treatment every night. For the first couple of days I was fine, but on the fourth or fifth day my face starting getting REALLY dry around my mouth. So I bought this CeraVe moisturizing cream and applied it to the dry spots like every 6 hours. That helped a lot with the dryness. I stoped using the treatment every night and changed it to 3 times a week. Basically, this stuff is seriously amazing. In just the first 3 days I my face cleared up considerably. I haven't broken out once yet (even when I'm on my monthly thing). Its also fading my acne scars which is AMAZING. It seriously has such fast results I just don't understand how. I've only been using it for about a week and I am SO happy with my skin. Almost all my acne is gone I'm not even kidding. I haven't even used the AHA yet (because you're supposed to wait for about a month before using it) and my acne scars are fading fast. Throughout my high school years and before a week ago I had been using so many different things to get my skin to clear up, natural remedies like tea tree oil, the body shop products, lush products and just generic stuff from target or walmart and literally nothing works like this stuff does. If you have tried everything and feel like there is no hope BUY THIS STUFF. It literally saved my life and I feel very confident going out in public with no makeup on. Thank you acne.org!!!!!!!