Gillette Trac II Plus - Reviews
Gillette Trac II Plus
---
---
Ouch!

When I started The Regimen, I was using the Gillette Sensor Excel. It worked quite well, but The Regimen became increasingly irritating, so I figured I would try a different razor to reduce irritation on my skin. The Gillette Trac II Plus is a decent razor, but does not offer a very close shave, especially on the upper lip and neck. This produces a lot of irritation, since you have to go over the same area numerous times. Hair also sticks to the blade a lot. Despite these problems, I'll continue to use this razor, hoping my skin will adjust to it. It seems to me that Dan recommends products based on his own experience. He really needs to understand that everyone has different skin with different levels of sensitivity. ---
Best razor I've ever used for my neck. Better than Sensor Excel

Best razor I've ever used Extremely non-irritating, perfect for shaving the neck Good, close shave Have to buy handle separately from third-party supplier Attaching blade to the handle is weird at first, but you get the hang of it For many years I used 3-blade razors for shaving. Sometimes I even used a 5-blade razor. Several years ago I came to this web site and learned that 2-blade razors are best for acne-prone skin, so I switched to the 2-blade Gillette Sensor Excel. The Sensor Excel was (and is) a big improvement over the other razors, and I stuck with it for many years. The problem with the Senor Excel, though, is that my neck was always a bit irritated from it. I didn't like how it shaved that area, and it seemed like I sometimes ended up with a fair amount of razor bumps. So I decided to give Gillette's Trac II Plus a shot. Wow, what an improvement! I can't believe how easy this razor is on my neck (and my entire face, for that matter). This is the best razor I've ever used. If you're using another razor and have acne prone skin, I highly recommend trying the Trac II Plus. It's a very smooth, clean shave. I will stick with this razor for as long as I can! It's far superior to my previous razors, including the Sensor Excel.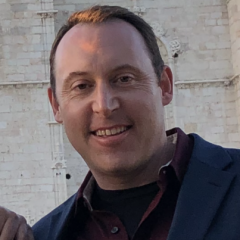 ---
Best razor I've ever tried, and I've tried them all

Very low irritation 2-blade Everything about it is just right Really can't think of any, except it would be nice if I could figure out how to get the cartridges to last longer. I've tried keeping them dry, rubbing them on jeans (search Youtube for this if you want to know what I mean), and so far can only get them to last for max 2 weeks. I've been using this razor daily for the better part of a decade. I take breaks from using it to try every other razor out there, and always come back to it quickly. It's quite strangely the best razor out there even though it came out in 1972. I suppose shaving technology reached it's apex in the early 70s. This is a two blade razor that gives two blade razors a great name. Other 2 blade razors, like the Gillette Sensor Excel are also good options, but none are as gentle as the TracII. Important: These are only sold as cartridges, and do not come with a handle. Based on price, effectiveness, and design, the best handle is called the Gillette 7 o'clock razor handle, although there are some fancier heavyweight handles which can also be fun.
---
very smooth shave, non-irritating can be difficult to find, so I order in bulk online. This is a great blade! I find it even better than Excel blades. I will not buy anything that has more than two blades. Five blades? Are you kidding me? Why not use a cheese grater? Use it with the Bump Fighter handle and you've got one of the best razors out there.
---
Two blades, fairly close shave, no nicks while using so far, easy to find. Have to buy a different handle. Definitely a good razor. I'd recommend to people that have acne. I shave over my acne and get a close shave, but do not get cut or too irritated. I bought the bumpfighter handle as recommended by Dan, and it is great. It has a rubber handle which is great in the shower. Probably the best razor I've used with my acne.