Alesse Oral Contraceptive - Reviews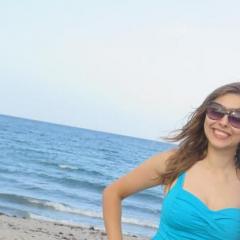 ---
Okay, I guess

I was prescribed alesse in my late teens as an acne treatment, before I was even sexually active. I do believe every woman reacts differently to birth control pills, and what works for me may not work for someone else, but having been on alesse for 6+ years I can say I definitely never experienced any bad side-effects (mood swings, weight gain, or anything like that). That said, as far as my moderate acne goes, I would say it did help to some extent, but definitely was not a complete or permanent solution. To be honest, it is difficult to estimate how much of the improvement is simply due to reaching adulthood, and how much is due to alesse. Now at age 24, my acne is still persistent, even though it is much more moderate, and I'm looking into other solutions. That said, I have a good overall experience with alesse and I would say it is worth a try. At worse, I consider it to have been neutral if not actively beneficial, and in any even it provides contraception and regular periods, which any woman wants anyhow.
---
No Problems with Alesse

I truly believe that each individual has different experiences and methods that work them when it comes to not only acne, but their overall health. Personally, I never experienced any bad side effects from Alesse or it's generics. I was on different versions of it for about 8 years (16-24) with no problems what-so-ever. Previous I had tried the deposhot, orthoevra patch, and plan B a (couple of times). Also, no bad acne reactions to those methods neither. But, as soon as I switched from Alesse (or its generic) to Yasmin (Ocella) for issues with what my NP thought might be PMDD (I regret complaining about anything mood related now!) I broke out with crappy acne. Only mild-moderate but still no fun when you're used to having perfect skin. Still contemplating going back on it or just going with spironolactone as suggested by my doctor.
---
Made Me Breakout

This is the third birth control pill that I have been on, and I've been on it for probably about 6 months now. This pill made my acne ten times worse in just the first week of being on it. The only positive thing is it didn't make me nauseous/throw up like the other ones I've been on, but in terms of assisting my acne it did not work at all. After a few months my acne started to settle down from the initial flare up, but it definitely is still worse than it was before I was on the pill, and definitely not anywhere near where I'd like to be. The initial flare up began on my forhead and slowly spread onto other areas of my face such as my chin, temples and cheeks. I'm going to the doctor next week as I only have one refill of this pill left and I want to get switched.