Kate Somerville Oil-Free Moisturizer - Reviews
Kate Somerville Oil-Free Moisturizer
---
---
View Ingredients
Ingredients
Water, Pentaerythrityl Tetracaprylate/Tetracaprate, C12-15 Alkyl Benzoate, Isocetyl Stearate, Dimethicone, Sodium Polyacrylate, Dipalmitoyl Hydroxyproline, Nylon-6, Behenyl Alcohol, Cetearyl Octanoate, Xylitolglucoside, Anhydroxylitol, Xylitol, Algae Extract, Pullulan, Ahnfeltia Concinna Extract, Butylene Glycol, Cyclopentasiloxane, PEG/PPG-18/18 Dimethicone, Trideceth-6, Triethanolamine, Ethylhexylglycerin, Phenoxyethanol.
The list of ingredients above is provided for informational purposes only. Always check the actual product label in your possession for the most accurate ingredient information due to product changes or upgrades that may not yet be reflected on our web site.
---
Absolutely Perfect!!!

I absolutely LOVE this moisturizer! I have been on Dan's regimen (Cleanser, BP and AHA) for 4 months now and my skin is perfect!!! But, in the first full 2 months, my skin was a dry, itchy and flaky mess!!! I wasn't having any luck with the regimen's moisturizer because jojoba oil absolutely breaks me out 😞. After doing a lot of research and digging, (and miserable trial and error) I found this blessed moisturizer and it's made a TON of difference. I add Josie Maran Argan Light oil (which DOESNT break me out at all 😄) and now my skin is balanced and clear!! The packaging is AWESOME--very sanitary and easy portion control. I mix 1 pump with 2 drops of Argan Light. The price is a little steep, $65 at Sephora, but it's completely worth it to me because the RESULTS ARE FANTASTIC!!!! If you're not having luck with other moisturizers give this a shot---you WILL convert!!!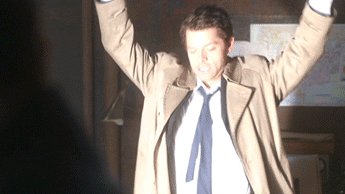 ---
Expensive, but lovely moisturizer for my acne prone/combination/highly sensitive skin

Moisturizes without leaving residue Doesn't irritate sensive skin Price My skin: Very fair, dry/combination, highly sensitive. Moderate acne. I use Tazorac 0.05%, so my skin gets dried out, especially my cheeks. One day while Googling new moisturizers that I hope will miraculously cure my irritable and sensitive skin, I stumbled upon Kate Somerville Oil Free Moisturizer. I went to Sephora the next day and picked up a jar. I like to believe I've tried just about every moisturizer in Sephora as well as the drugstore to no avail, so I wasn't expecting much. I have to say, I loved this moisturizer from day one. It kept my cheeks moisturized as well as my T zone (which gets rather oily on occasion). It didn't make me red, which most moisturizers do. It kept my face balanced and moisturized all day, and went really well under my makeup. After about two weeks of using it, I just felt like my skin was in better condition. My cheeks weren't as red, and my pores felt less noticeable. I think my skin is more even toned. And best of all, it didn't break me out!! Everything breaks me out, so that's very exciting. I'm on jar number 5, and haven't wanted to use anything else. Nothing has ever suited my super complicated skin the way this has. The container is also very nice. You press down on the top and moisturizer is dispensed and then reseals. I've taken a star off for price, because it sucks paying $65 for it. But I have to say, for me, it's totally worth it.
---
This is great for Oily skin. It moisturizes pretty well while leaving your skin not quite matte, but it won't get oily for a while. It is way too expensive. I'm sure you could find something cheaper that works the same if not better. This is great for oily to very oily skin. I would not recommend this to anyone with dry, normal, or combination skin because it's very drying and will cause you to flake. It is ridiculously expensive for a little amount so I would try to find something more affordable and avoid this.