Walgreens Nature's Finest Alpha Hydroxy Lotion - Reviews
Walgreens Nature's Finest Alpha Hydroxy Lotion
---
---
View Ingredients
Ingredients
Water, Glycolic Acid, Ammonium Hydroxide, Glyceryl Stearate, PEG-100 Stearate, Propylene Glycol, Cetyl Alcohol,
Isopropyl Palmitate
, Isostearic Acid, Magnesium Aluminum Silicate, PEG-40 Stearate, Petrolatum, Sorbitan Stearate, Stearic Acid, Sorbic acid, Dimethicone, Hydroxyethylcellulose, BHT, Imidazolidinyl Urea.
The list of ingredients above is provided for informational purposes only. Always check the actual product label in your possession for the most accurate ingredient information due to product changes or upgrades that may not yet be reflected on our web site.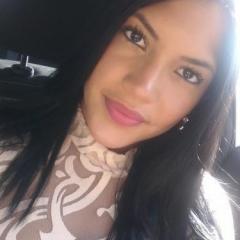 ---
Check Ingredients!

I thought it was good, too. However, do we "really" know what is inside it? Usually, more than half of the words that we cannot even pronounce it. However, I research a plenty of these ingredients and guess what... In Europe, they have banned anything that has gasoline called, "PROPYLENE GLYCOL." There is even alcohol that has this inside, for instance, Fireball. Now look or search in the back of this label and we will see is in the list of number TWO! This why my skin would get red spots after using this. I research everything I put onto my skin and inside my body because it affects me for the rest of my life. I know you would say it's probably annoying to research all of them or you do not have any time, but you will get the hang of it of knowing these ingredients (trust me knowing more is better). Knowledge is power. In addition to well-known brands, we are brainwashed to think that are good and have the "top-quality" everything (wrong!). The ingredients will tell you the truth if it has high-quality on demand to your fingertips. P.S. If you are on this page called, acne.org don't you want to be more cautious what you put ONTO your skin or inside your body causing these problems? Because at the end you want to cure it. I hope this is good information to all of you, enjoy!