---
It works!!

First time in over a year and a half, I have not had a new zit. It's two weeks today and I can't get over it. I have a green smoothie every day and was consuming about 3-4 b5 pills and it has changed my skin completely. I now only drink 1 smoothie a day with my daily d vitamin and I'm good! I'm in awe. It does take time so have patience I'm on my second month of daily green smoothies and only noticed a significant diffrerence after about a month in! What I use: 1 apple 1 orange 1/2 lemon or lime 1 banana Handful of spinach Honey Tbsp hemp seeds (shelled) 1/3 almond milk 1/3 water Good luck :) I'm still in shock and if you wNt a magical vitamin to move the process, try B5 , it helped me a lot Extra tip: start your morning with lemon water and then have your coffee! ---
Swap coffee for green smoothies!

For some reason I have had bad outbreaks every month over the past year. In desperation I started eating a strict diet (except my morning coffee) but was still getting outbreaks of spots. I thus wondered if my morning filter coffee with one sugar was to blame. I swapped my filter coffee for a green smoothie and within 2 days my digestive system had sorted itself out and within a week my acne had completely cleared up. I also have dramatically more energy every day. I can actually eat my normal, relatively healthy (but not super strict) diet and still see the benefits. In my smoothie I have tons of kale & spinach, one apple, one banana and ginger. I feel that the main effect is probably from having an incredibly alkaline drink first thing, instead of a heavily acidic one (which also spikes blood sugar and thus hormones). Therefore the digestive system can also function significantly better. I've also found that I can reduce any hint of inflammation by having the above smoothie in the evening (minus the apple for less sugar). Could not be happier! UPDATE: I can't remember when I first posted this, but an alkaline diet and, particularly green smoothies, means that I can go back to having perfectly clear skin whenever I commit to this. So happy. I have suffered from daily acne for 15 years and this is the first thing that has worked for me. I have now been able to quit the pill and have beautiful skin. I find ginger super anti-inflammatory and consume at the hint of any inflammation.
---
Wonderful!!!!

works wonder...trust me the only thing that has helped my acne miraculously. you just need to be a bit patient, take it twice a day daily and you would see the effects at the end of a month.....my recipe is boiled spinach, two apples, two carrots, and two banana ...generally banana is not recommended but i do that for taste plus i am slim already...need some calories since i cant afford to lose anymore weight.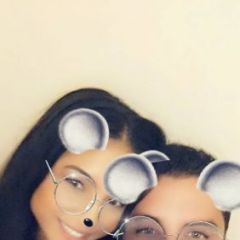 ---
Acne no more

I have been struggling with acne for three years now. I started to break out horribly when i was 16. I started modeling when i was 14 and was forced to quit pursuing my dream because photo shop couldn't even make my face look descent. I tried everything; every face wash, serum, mask, over-the-counter, prescription treatment on the market. Some would "help" my acne for about a month or less and then get worse. It wasn't until i started drinking a green smoothie every morning that i started seeing CONSISTENT results. For my first week, i drank about 16 oz of Spinach or kale mixed with cucumber coconut oil WHEAT GRASS and many other super foods in the morning and another 16 oz at night. In addition to that, I went on a raw vegan diet (only for a week) i didnt have an eating schedule, I just ate whenever i was hungry because you can NEVER eat too many veggies. And of course i drank A TON of water a day, like 64 oz!! Detox tea was also a major factor in my diet. Like 2 cups a day. I can promise you if you do this for a week, you will see a dramatic difference in your skin. After the week was up i continued to do the green smoothies, detox tea (in moderation) and of course water, and after 2 months my skin looks and feels marvelous. I cant even remember when my skin was this smooth and vibrant, if it ever was! You can find a bunch of recipes for great smoothies on Pintrest, Google, ect. Or you can can customize your own. Before i went out and spent a bunch of money, i did some research and learned a little bit about my skin and what foods would be the most beneficial for me. It can be a bit over whelming, but there are some easy ebooks to follow. Acne No More was a huge gateway into my new healthy lifestyle. If you are tired of cycling through product after product and constantly worrying about people looking at your acne instead of how pretty or handsome you are, a green smoothie definitely worth a try. I mean lets face it $20 on produce beats the $1000s of dollars you have already spent on failed products and remedies. ---
the best remedy

I've been suffering for acne for almost 13 years. I already visited 4 different dermatologist that have different prescription. I have tried almost all topical treatments that i can think of in the pharmacy ( epiduo, celeteque, panoxyl, retin-a) plus the prescribed antibiotics (doxycycline, minoxycycline). My last resort was adding Isotretinoin(accutane) on my regime but was afraid to handle the side effects. So what i did is i tried to use home care remedies (aloe vera, lemon, honey, etc) but didnt work either so i searched from the internet and found out about this green smoothie and booya! It was my miracle cure. I started drinking it religiously last January 2014. i have a severe type of acne like mixed cystic and papules and i felt so ugly but as of now my skin is totally clear and the only problem that is left are my acne scars but the only active acne that i have is like 1 or 2. Written below is my own green smoothie recipe. 1. Baby spinach 2. 1 ripe banana 3. Coconut water That's it. Im very happy with the result in addition to this i don't have to take antibiotics or apply any harsh chemical creams. Hope i helped!
---
- almost entirely cleared my acne in 3 months - reduced monthly break-outs to a few tiny pimples - reduced inflammation - improved my general well-being immune system - easy to access, no doctors or prescriptions necessary - no side-effects - can get expensive - takes a couple of months to see results Having suffered from hormonal acne since going off the pill 2 years ago I can confidently say that green smoothies have been an absolute miracle! I tried lots of prescription only topical treatments beforehand (Epi duo, antibiotics, azclear etc) and nothing really worked. But since drinking a big green smoothie every day for 2 months my acne is pretty much entirely gone (without the horrible peeling and burning skin other topical treatments gave me). My tip is to add a pro-biotic and fish oil capsule to the mix as well. ---
Drastically improves acne improves bowel movements improves overall health can be tasty takes abit of commitment can be costly over time (since organic vegetables are usually more expensive) Does not 100% fully eliminate acne can be nasty in taste Been there, done that and still practising it. Suffered from severe acne. By that i mean MORE THAN 30 pimples (big and small) all over the face with acne on my back too. Stopped ALL topicals and facials during introduction of green smoothie. Simple supplementation including multivit and omega 3 which i have been using all the while with no effect. Observable effects: 1 week - reduction in inflammation and pus formation. 1 month - drastic reduction in inflammation of skin and pus formation 3 months - 50% clear of acne i.e. from 30-40 pimples to less den 20. Oil production of skin reduced by 25%. 6 months - 75% clear of acne. i.e. down to 10 pimples (mild-moderate acne) mostly along jawline. i.e cheeks, nose and forehead are almost clear. 95% clear back acne. Conclusion: acne is caused by SEVERAL factors. Green smoothie most likely: -provides readily absorbable vitamins and minerals to help healing of skin(inflammation) -helps the body system clear itself of toxins (possibly through the liver and kidney instead of the skin) -stabilizes hormone accumulation but unable to fully control hormonal imbalance (acne along jawline not solved) -regulates sebum production to a small extent. Recommended ingredients: (basic that amounts to approx 4USD depending on price of vegetables and fruits in your country) 1) 1 BIG APPLE / GUAVA 2) Green leafy vegetables (alternating the type of vegetables i.e. the family / class of the vegetables to avoid intoxicating your system with 1 type of alkaloid that is found naturally in all RAW vegetables) -spinach -bok choy/ kale -romaine lettuce / red green hydroponics lettuce 3) yakult (or any source of probiotic you have in hand) 4) water 5) coconut oil to kill off harmfulbacteria / yeast / organisms on the leaves Thats all. try it then u will believe it! a good breakfast substitute.