Please Unsqueezable Bumps/pimples! *with Pictures*
At first I thought it was just ordinary pimple ready to "come up" on surface of my skin.Same moment I noticed I started to try to squeeze it,but no results.
So it has been same like this for almost 2 weeks now.
It cannot be squeezed at all,it's just kinda hardish on touch.
I also have few these "things" on my other side of jaw.
PLEASEEEEEE guys,what can I do about it since I can't squeeze or bust it??
and sorry for my bad english.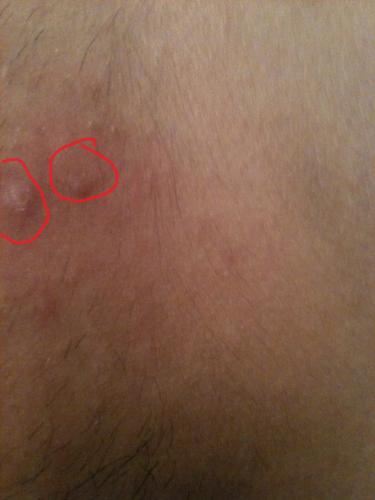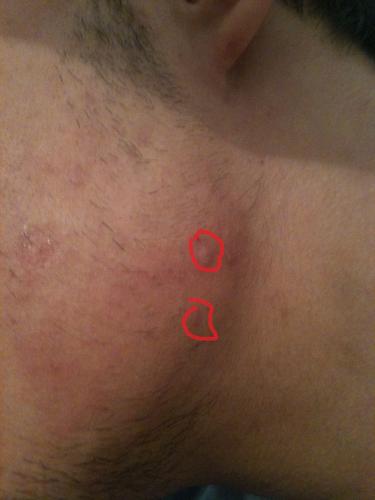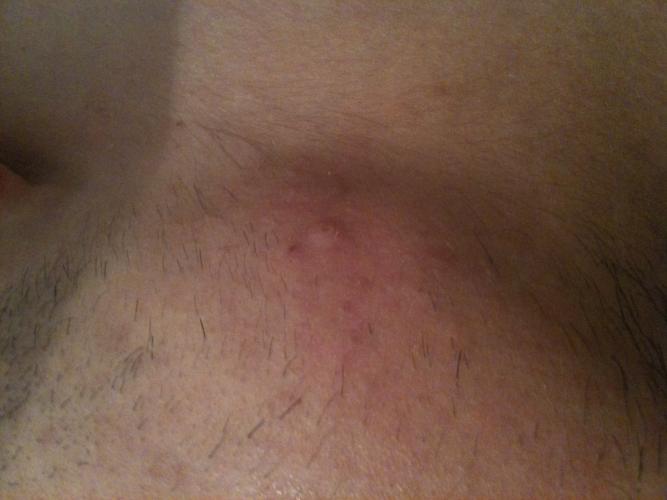 Do you have problems when shaving, like do you notice that your hairs stick to the skin , like the end of the hair wants to grow in.
Follicullitis or some form or fungal infection, if you go to the gym or play close contact sports , do not squeeze them.
Go to the doctor and probably you will have to stop shaving for awhile to avoid spreading bacteria
Go to the doctor,dermatologist, your condition has just started, it can be treated on time.