My Acne Journey
Hey everyone, i just wanted to share my acne story with you. I don't have much of a story except I've been dealing with acne on and off for most of my adult years, for the past year and a half it has been clear until my husband recently passed away and I've been really depressed, so I'm guessing that's why it's like this, after he died it got really bad and then it healed with some hyperpigmentation left behind of course, but now its just up and down so I'm hoping the Regimen will clear it up and keep it that way.
I will do a weekly update with pictures and what I'm doing so ya'll can see my progress and hopefully we can learn from each other.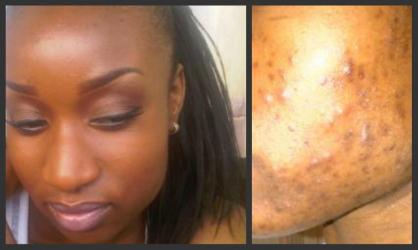 *then and now*
Current Regimen:
-Cetaphil gentle skin cleanser
-Acne.org treatment
-Aloe vera gel + Tamanu oil to moisturize
-Bobbi brown hydrating eye cream
*This is what I'm doing twice a day until i get the complete regimen which i have already ordered...
Happy journey ya'll
XOXO Tamara