Alpha Hydrox Enhanced Lotion (10% Glycolic Acid) - Reviews
Alpha Hydrox Enhanced Lotion (10% Glycolic Acid)
---
---
View Ingredients
Ingredients
Water, Glycolic Acid, Ammonium Hydroxide, Glyceryl Stearate, PEG 100 Stearate, Propylene Glycol, PEG 40 Stearate, Sorbitan Stearate,
Cetearyl Alcohol
, Isopropyl Laurate, Tocopheryl Acetate (Vitamin E), Petrolatum, Dimethicone,
Myristyl Myristate
, Stearic Acid, Magnesium Aluminium Silicate, Cellulose Gum, Sorbic Acid (A Preservative), BHT, Imidazolidinyl Urea.
The list of ingredients above is provided for informational purposes only. Always check the actual product label in your possession for the most accurate ingredient information due to product changes or upgrades that may not yet be reflected on our web site.
---
Looved

Loove this but they raised the price by a lot so I just got Dans AHA instead, which is not as good as this but good enough.
---
Amazing for my Hormonal acne

I've been using Glycolic Acid 10% Lotion (Mexican brand) Its not abrasive, it dries pimples and prevents break outs. I had mild to moderacte acne. My skin is fantastic.
---
clogged pores

this product is very good for softening skin and exfoliation but over time this will clog your pores! i would recommend their oil free formula thoe works great.
---
Hate It

Doesn't apply easily, too strong, leaves opaque white residue on skin, and doesn't moisturize well Don't use this often because your skin will be dry and peel in chunks. That's what happens as a result of a product that has such a low pH.
---
Really Good

I love this stuff, havent tried the Acne.org AHA but I dont even want to. Got it from amazon with prime for little $. ANd it works, has lightened my hyperpigmentation quite a bit. Takes a month or so to see results but it works
---
For those who suffer from Keratosis Pilaris

I have KP (Keratosis Pilaris) and have used the 12% A.H.A lotion. It has worked miracles on my arms, and shoulders. I will combine with the Alpha Hydrox Foaming Face Wash and exfoliate with it. Then apply the lotion. It has completely smoothed out the bumps and skin texture has softened incredibly. The only con about it is that it's thick and will leave a slight stickiness to your skin but it moisturizes wonderfully. I don't recommend using the 12% if you have sensitive skin or are just starting out. KP sufferers usually can tolerate stronger things on their skin because of the build up of keratin and dead skin. ---
Bloody Amazing Results!

I'll give a bit of background so you guys know what my history is skin-wise: my skin was pretty much fine in my teens - had the occasional PMS-related breakout but nothing too crazy. All was well until, just a few months before my 21st birthday. Suddenly I went from breaking out a bit once a month to just constantly breaking out. At it's best my skin was spotty, full of tiny little bumps and slowly racking up a bunch of scars - it it's very worst you can add itchy, red and super sensitive to the list. Whiteheads all over the place, hormonal cystic acne along the jaw - the whole shebang. I've tried all sorts; gone back and forth from the doctors with various prescriptions, BodyShop, Lush, tried going all natural; ACV both as a toner (which actually worked wonders until it mysteriously stopped working for me) and internally, sea salt, turmeric, witch hazel, evening primrose oil, starflower oil, zinc, tea tree oil, peppermint oil, steaming, african black soap, lots of water, green tea, limiting my dairy and sugar intake - to name just a few. Nothing made a dent. A couple of weeks ago, after another flare up a I decided I was fed up with nothing changing and started researching the next thing to try...It lead me here. I've rambled enough so I'll cut to the chase: I'm just shy into a month of using Alpha Hydrox Enhanced Lotion and this is the best my skin has looked since my skin problems started two years ago. Having paired this with BP (as of last week), my skin is smooth, I'm not breaking out at all and my scars are already starting to fade. If you're reading this, you absolutely know how much it sucks to feel unconfident because of your skin. It is a HUGE deal for me to have not broken out for this long. Just a heads up; for the first week or two, my skin did purge. It wasn't absolutely awful but be prepared for it - it's a necessary evil. Also, this stuff can be pretty heavy duty on sensitive skin (like mine) so you might have to play with building up a tolerance. I use twice a day but have had days when I've only used once or taken a break entirely. The only other side effect that I've experienced is two little dry patches, but they settled with a bit of gentle exfoliation over a couple of days. Overall, I couldn't recommend enough. It's cheap and you have nothing to lose!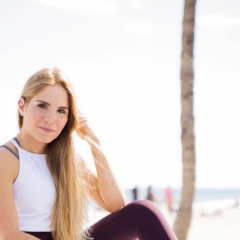 ---
Liquid gold

This is my first review ever, so you can imagine what this is doing to my skin. A little background: I'm 22, never suffered with acne in my teenage years just a pimple here and there.. Never a huge deal until almost 4 years ago I started to get more pimples than the normal 1 or 2 every month.. I also got acne on my back and chest which went away after using some neutrogena products.. But that didn't happen with the acne on my face. I have to say that my acne it's not the worst case at all but it's being very frustrating.. A lot of comedones, cystic pimples that really hurt, but well.. I did pick on my pimples and skin and that of course gets things worse.. Mainly I had pimples on my chin and jaw area (hormonal) I literally tried every product, vitamins and supplements, no carbs or sugars, no dairy.. Honestly everything and nothing worked Well.. Almost a week ago I started using this lotion along with their foaming face wash and honestly this is the BEST product I have ever used.. No one active breakout right now just some scaring and I'm so happy about this!! If you are struggling with acne give this a shot because it's working wonders for me!! This is awesome
---
Best Aha i have come accrosed.

This is a really good AHA product to a really good price. I'm on the regimen, so every night put this all over my face followed by a moistruiser. I would say that It has definetly improved my acne ;)

---
Amazing...

I am a male in my mid 20s that has been suffering from acne since my early teens. I started using the Acne.org regimen many years ago, and found that to be sufficient for the most part. Or, at the very least, I thought that my acne was just a fact of life and that The Regimen was the best I could do. About a year ago I bought this stuff and for some reason I never used it but once - maybe because it stung a little. But a month ago I had literally the worst acne flare-up I've had in years: something new every day, deep beneath the skin's surface, and it just wouldn't quit no matter what I did. I went searching online for more ideas, and to my surprise, found this on Acne.org's website with pretty unanimous acclaim (which is impressive since acne "cures" seem to be very hit-and-miss). Needless to say, I found my bottle and applied it to the affected areas over night. To my surprise, the very next morning things were looking up: the swollen areas of cystic acne looked somewhat "deflated", and places I could feel were about to erupt were no longer feeling that way. Over the next couple of days, the situation went from bad to nearly cured. Since then - about a month - I've had literally had my longest stretch of acne-free living that I can remember in years. I apply it to spots in the morning and leave it on all day, and apply it to my whole face at night. Of course, I always wear sunscreen now and have added a tiny bit of Jojoba oil to that to get totally moisturized and protected skin. I haven't even noticed but one or two little pimples try to pop up, and they literally seem to just fizzle and die after applying this stuff. Although all acne cures are likely to have different effects on different people, this has been such a miraculous change for me that I just have to recommend it. It's only $10, it lasts a good while, and it may have an incredible effect on your acne situation and your face's glow in general. In addition to being acne free, my scars also seem to be fading and my general skin tone is improved. ---
Pleased with product

I have used this product for at least 6 months, and I really enjoy it. I use it both A.M. and P.M., daily. Obviously everyone's skin is different, which is why I wouldn't blatantly recommend doing it this way, but I use it as my moisturizer. I will probably never use anything different, unless I come across something better, that is also reasonably priced. It was warm on the first application, and anytime that I really get it on thick, but the sensation has never been uncomfortable or irritating. I enjoy heavy cinnamon masks occasionally, so that might contribute to the fact that this product does not irritate my skin. I actually like when it gets warm, incurs a feeling of efficacy. Over the months that I have used this product, I have noticed the lines on my face really smoothing out and beginning to disappear. Being 23, having lines across my forehead and down between my eyebrows is irritating to say the least. So far, this product has done well for my skin, for acne, lines, and dullness. I really love that it helps curb flakiness, it has really suited me well in this arena. We all experience it, we get a zit, and load it up with BP or SA, and bam! Within a day, a nice dry, uncomfortable flaky patch of skin on your face that no amount of bag balm could even help, let alone trying to hide it under makeup. Even with the occasional abuse my face suffers from BP, I haven't had a single bout of flakiness since I have been using this product, and I am glad to give the credit to the enhanced lotion. I hope that this product will continue to do me well, because I look forward to using it for years to come.
---
Evens skin tone Reduces Redness Fades scars Heals acne faster Stings A LOT the first time you use it Leaves Residue so you can only use at night Smells bad Have to buy online Not Cheap in NZ I have only been using this a week but wow my skin looks awesome!! Give this a try if you suffer from redness and scarring, my skin glows!