Zenmed Derma Cleanse System - Reviews
Zenmed Derma Cleanse System
---
---
View Ingredients
Ingredients
Derma Cleanse® Acne Gel
Ingredients:
Salicylic Acid, Purified Water, Witch Hazel Distillate, Vegetable Glycerin, Hydroxyethylcellulose, Sodium Glycolate, Spiraea Ulmaria Extract, Vitamin B5, Methylisothiazolinone, Chlorhexidine Gluconate.
Derma Cleanse ® Capsules
Ingredients:
Neem, Chaste Tree, Forsythia, Gardenia, Honeysuckle, Red Dahlia, Yellow Dock, Burdock, Dandelion, Chamomile, Sarsaparilla, Milk Thistle, Schizonepeta,Red Peony Root, Cellulose, Magnesium Stearate.
Derma Cleanse ® Facial Cleansing Gel
Ingredients:
Sage, Coltsfoot, Yarrow, Balm Mint, Chamomile, Rosemary, Althea, Wild Thyme, Horsetail, Cucumber in Purified Water, Disodium C 14-16 Olefin Sulfonate (Source: Coconut), Cocamidopropylbetaine (Source: Coconut)
Cocamide DEA (Source: Coconut), Certified Organic Aloe Vera Gel, Vitamin C, Pro-Vitamin B5, Allantoin (Source: Comfrey Root), Tetrasodium EDTA, Sodium PCA, Vegetable Gycerin,Disodium Oleamido Sulfsuccinate (Source: Coconut), PEG-7 Glyceryl Cocoate, Potassium Sorbate, Sodium Benzoate, Ethyl Hexyl Glycerin, Vitamins A, E, & D3, Essential Oils of Rose, Geranium, Lavender, Tangerine, Sodium Lauryl / Laureth Sulfate Paraben Free Formula.
The list of ingredients above is provided for informational purposes only. Always check the actual product label in your possession for the most accurate ingredient information due to product changes or upgrades that may not yet be reflected on our web site.
---
my face is much worse then before!!!

I wish I could give this product zero stars! Followed all usage instructions and for the recommended time before contacting them for a return! By the time they answered me they told me it was too late to return after the person I spoke to on the phone told me because I contacted them before the 60 day period I would be okay to return. I wanted to give the product a real chance. I don't usually complain but my entire face is broken out and I cant even look at myself in the mirror. I literally cry looking at my face and its painful to sleep. Thank you so much Zenmed!!!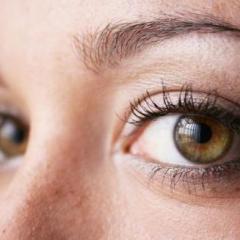 ---
I did my research on this and it isn't what people say

Don't believe the hype! I am a researcher. Especially when it comes to purchasing items that I ingest or put on my body. I just want to tell everyone here before they read anything else, I did my due diligence on this product. Unfortunately that was not enough this time. Every single review I read online sang the praises of this product. I literally did not read a single bad thing about it. So I naturally thought it was a miracle cure for my acne that has plagued me since childhood. A lot of things impressed me with this product line. I thought the prices were reasonable, especially compared to all the other 'acne' products I have tried. The design, I know that sounds stupid, of their labels seemed clean, easy to understand, not a lot of fluff. I like that. And of course the reviews were great as I said. Oh and the customer service seemed top notch as well. I called and they recommended me products which seemed reasonable and I bought them all. Fast forward 1.5 months. I knew the 60 money back guarantee was nearing and although I don't normally return products I have used, their money back guarantee was a primary reason I made the purchase in the first place. I don't have a ton of money and I have been down this road before and wasted tons of money. Anyways, I called them to tell them that my skin had not improved at all. Since I have been battling acne for so long I have always believed 'it gets worse before it gets better' but I have never experienced it getting quite as bad as it did. Instead of 5-6 blemishes on my face at a time, I was experiencing 10-20 AND they were going down my neck which was new (lucky me!). The representative this time, when I called to complain, didn't really seem to be too concerned, blew me off. I have a 'thick skin' and don't get insulted but this lady was pretty rude. Told me I wasn't patient enough and even though they promise results in 2 weeks on their site, that after 6 weeks I wasn't patient enough?!!? Despite my better judgement I decided to wait 2 more weeks to see if things miraculously got better. They didn't. So I called to get my money back. You would not believe it - when I called they said my window had expired (by 1 day!!!) and that I couldn't return the product. WHAT A SHAM!!! Lesson learned, bridge burned. The good news? I did find something after even more searching, researching, review reading etc. Actually it was someone from my daughter's soccer team recommended me a brand called Ninja. Their reviews were also stellar, prices decent and super duper bonus, a 6 month money back guarantee! Wish ZenMed had had that last time. But the better news is that the products they recommended me actually worked this time and now after 6 weeks, I am completely clear, haven't had a blemish in about 10 days. For the first time in like 6-7 years. Waiting for my scars to fade, they say it will happen over some time. But having clear skin is the best and I am happy that I can finally believe clear skin is a possibility. But not because of ZenMed! Good luck to all you out there!
---
The best product I've tried

I signed up here just to give my review on Zenmed Acne Therapy for combination skin + the derma cleanse pills. I don't usually post reviews, but I felt obliged to with this product. I've been using this set for 2 months now and I can say that my skin is a lot better now. I still get 2-3 bumps once a month (before my period), but that's it. I'm one of those lucky folks here who did not experience it's purging effect on the first few weeks. In fact, I see the difference just the first week of using this. I have my before and after photo, I'm just not sure how to post a picture here.
---
extra hidden delivery charges

i'd ordered from Zenmed a couple years ago and had no issues. After waiting a while for the delivery, i received a letter stating the relevant import duties had not been paid (despite having paid for delivery at checkout as well). It baffles me how now they are able to forget the import laws of the UK (i'm assuming one of the largest international customer base they have). I spoke to customer service and they merely read their terms and conditions and noted that if i refuse to accept the parcel, i would not be refunded the delivery charge, and additionally, i will pay a 10% admin fee, so either i pay £15 for the good, or pay £15 for returns fees - either way, i end up paying an excruciating amount for something that works to "some degree" by my opinion (tried a second time because i thought i'll give it a second try.
---
Trying to Clear up Acne led to other skin issue: Hives

I read so many great reviews on here and got really excited about the fact that i thought I might have found a long term fix to a long term struggle with moderate/severe acne. Turns out I was allergic to something in the formula of herbs and I ended up developing hives within a week. This was the only thing that had changed in my regimen so I'm sure it was the problem. I had to laugh in an ironic and sad way that the product I thought would be the answer to my acne gave me a different skin issue. Life is funny sometimes, but oh well, guess I'll keep trying. I've also considered going to an allergist to see which ingredient in the system exactly is causing it. Neem is the main ingredient and is supposed to be great for skin so I've been thinking of just treating my acne with neem.
---
used for 4 months and my skin cleared by 90% and is still clear. WAY better than proactiv or anything over the counter
---
natural , that's all - made my acne worst - skin was dry and peeling - expensive - products finishes quick took the derma cleanse product for 2 months and a week my face went from bad to worst. but I hear ppl are taking it for 7 months and now starting to see a difference. why are these pills so expensive if they are not the highest grade of herbs, maybe it would work better if it was liquid drops.
---
soft and not dry acne healed up safe for body hard to find unless u mailorder it does take longer to work than antibiotics i was ready to give up but i know herbs and vitamins take a long time. when i was deficient in iron a few yrs ago it took months to see a difference. same here.
---
the only reason i took off a star was cause my skin didn't get better for almost 3 months. but then it took another 3 months and now my skin is really clear some people may be frustrated because it takes time to work but if u don't use it at all your skin will probably always have zits.
---
my skin is clearing up without the drying and side effects of other products it did take a while to start to notice a difference and it can get a little pricy they say good things come to those who wait and I'm glad I stuck with this because my skin finally is starting to look really great
---
my skin is really dry but i still suffer from acne quite badly. This helped to not make it crack from even more dryness. First acne treatment I've tried that hasn't. Plus most of my acne is now gone. I'm going to try their scar cream and hope its as good because I do have a lot of scaring left.
---
this company knows its stuff. not irritating ingredients and ones that work mail order only :( i use a combination of their acne and rosacea products. as a previous person said their customer service is great because i didn't know how to combine the products for both conditions plus I din't want to spend a ton of money on both sets but they set me right and now my rosacea/redness is completely gone and my acne is alot better.