Lush Cosmetic Warrior Face Mask - Reviews
Lush Cosmetic Warrior Face Mask
---
---
View Ingredients
Ingredients
Kaolin, Fresh Green Grapes (Vitis vinifera), Fresh Free Range Egg , Honey (Mel), Cornstarch (Zea mays), Glycerine, Fresh Garlic (Allium sativum), Tea Tree Oil (Melaleuca alternifolia), Limonene, Perfume.
The list of ingredients above is provided for informational purposes only. Always check the actual product label in your possession for the most accurate ingredient information due to product changes or upgrades that may not yet be reflected on our web site.
---
My go to fix

I've been dealing with moderate acne, sometimes it chooses to act like an ass ranging from from little whiteheads to medium cysts that come in clusters. When I'm hitting a crappy time with my skin it always tames my cysts, with whiteheads it will slightly shrink them you really won't notice much but if you get cysts it reduces the swelling. Another thing to throw in, when I manage to tame these 'bad boys' I always get left with annoying red marks that aren't acne. This face mask always does me a solid by reducing the redness which has helped me sooo much when applying my makeup. The only con with this mask is that it can be drying. Do not use this product if you have incredibly dry skin or use it for only around 10 minutes with a thin layer, also it's best to only use this product around your problem areas and spot treat. You don't want to dry any of the skin around that's perfectly fine. Other than that, this has been my holy grail for my lasagna lookin skin.
---
It works!

I usually have moderate acne. However, since becoming pregnant my skin has freaked out. Instead of the "pregnancy glow" I have pimples all over my face. Everywhere! Places I've never had before. Anyways, this mask literally reduces the redness, keeps pimples from forming and zaps already existing ones. It also leaves my skin nice and smooth. I now use it before "grease lightning" and the "vanishing cream" moisturizer from Lush. My skins is already clearing up! Yay. Its well worth a shot! Cheap too. $6 a tub.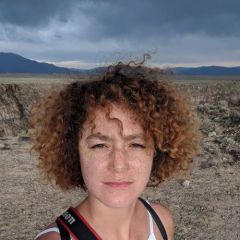 ---
Not a miracle product, but good upkeep

Inexpensive Effective Face masks are luxurious and pleasant Doesn't eradicate acne entirely Time costly Short expiry Lush fresh face masks are meant to be used very regularly, and you have to because if you've bought this at its freshest, you have about a month to finish it. So I've been using this product every second day. I'm a graduate student - I have the time to do a face mask every second day - and I like the experience. I mostly suffer from comedone acne which, if I somehow aggravate, can become more severe in spots. I suffer from this pretty consistently, have naturally oily skin, and need to be extremely rigorous with my day and night skincare to keep it from flaring up noticeably. I found that using this face mask regularly, before the rest of my skincare routine, had a noticeable impact on my skin's manageability. I was using this during key moments in my menstrual cycle where my skin decides it just hates me, and that simply didn't happen this time. I think I could do without it, but it made this last month significantly easier. I credit this primarily to the kaolin, which likely sapped out oils, the eggs in it, which are great for tightening pores, the garlic which is sulfur rich, and the tea tree oil. It's basically an oil sapping antibiotic face mask that's pretty cheap too - a hell of a lot cheaper than most clay or sulfur based face masks.
Personalized Advice Quiz

-

All of Acne.org in just a few minutes