Mario Badescu Buffering Lotion - Reviews
Mario Badescu Buffering Lotion
---
---
View Ingredients
Ingredients
Deionized Water, Isopropyl Alcohol, Sodium Sulfate, Zinc Oxide, Hydrolyzed Serum Protein, Hydrolyzed Yeast Protein, Pyridoxine, Niacinamide, Panthenol, Propylene Glycol, Allantoin, Biotin.
The list of ingredients above is provided for informational purposes only. Always check the actual product label in your possession for the most accurate ingredient information due to product changes or upgrades that may not yet be reflected on our web site.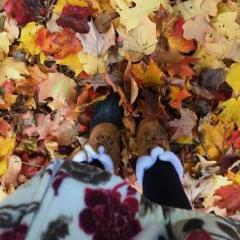 ---
Unimpressed, But Not Discouraged

Like many other cystic acne sufferers, I've tried many products in hopes of finding a cure. Hopefully my new medication (spironolactone) eventually clears me up 100%, but until then I'm still on the lookout for ways to reduce and relieve my breakouts I still get. I actually bought this probably around six or seven months ago, and I can't say I'm blown away by the results. However, I did find out my cystic breakouts are hormonal, and that's most definitely the reason why this didn't work as good for me as it has for many people who's reviews I read before buying. Hormonal breakouts are impossible to completely clear up from the outside. You may find a small quick fix but it's not the same as treating and eliminating the root of the problem. Though this doesn't make my breakouts go down, it does reduce the redness a bit. Most likely thanks to the niacinamide. I also feel more comfortable putting makeup over a cyst after applying this. I think if your cystic acne is mild this could reduce the healing time, but for me it wasn't the quick fix I was hoping for when I got it.
---
Worse product ever tried

This was terrible... I used it on my smallish/hard cysts at night and in the next morning they were bigger and more painful and for the small spots where I put the treatment on they were turning into cysts!! Bad product going to return. Don't even try the mario badescu acne line.. broke me out with cysts (which I was trying to clear with this product) terrible brand for my skin. I have acne/sensitive/oily skin.
---
this stuff is awesome.

This is my favorite part of my skin regimen, seriously. I know its technically a spot treatment, but I put it all over my forehead and chin after I exfoliate well. When I follow my regiment to a T I don't break out. If you have small bumps or clogged pores its great for clearing that up and it's great in preventing cysts. I put this under their drying mask and my skin cleared up so fast! Just make sure you take a night off to moisturize, or your skin will overproduce sebum to compensate and you'll break out. Hope this helps!
---
Best emergency treatment!

works! runny consistency This is intended for cystic acne so it works best on those but I use it on all pimples. It's hard to work with because it is so watery but it's my favourite emergency spot treatment because it WORKS. I had a giant cystic pimple on my nose (I don't even know how it got so big, there's not that much skin there?!) and it refused to go down no matter what I did. This combined with the drying mask overnight brought it down to flat in 3 days.
---
Seems quite effective Easy to apply A small amount goes a long way Smell May sting a little This buffering lotion is a very diluted milky kind of solution. You shake it so the bottom sediments are mixed into the alcohol solution. Instructions tell you to apply every other night. I use it in addition to other Badescu products, so it is a little hard to tell if it has been effective. However, when you apply this solution, it stings a little, so you know it is doing something at least. It gives me a feeling that it is antiseptic and helps to calm outbreaks.
Personalized Advice Quiz

-

All of Acne.org in just a few minutes