Benzagel Benzoyl Peroxide (5% or 10%) - Reviews
Benzagel Benzoyl Peroxide (5% or 10%)
---
---
View Ingredients
Ingredients
5 Benzagel (benzoyl peroxide gel) and 10 Benzagel contains 50 mg and 100 mg respectively, of benzoyl peroxide in a gel vehicle of purified water, carbomer 940, 14% alcohol, sodium hydroxide, docusate sodium and fragrances.
The list of ingredients above is provided for informational purposes only. Always check the actual product label in your possession for the most accurate ingredient information due to product changes or upgrades that may not yet be reflected on our web site.
---
Great for blackheads, not ideal for cystic acne

I've been using this product for a month & a half now, & pretty much all of my blackheads are completely gone, so that's awesome; it has had little affect on the cysts I have though. I have found that it does dry out my pimples faster than before I used it, but it's definitely not a miracle worker- I've had a nasty, painful pimple on my face for almost a week now, & even with applying this liberally morning & night as directed, it still hasn't decreased in size or redness. Sometimes it works really well, but it doesn't seem to work as well with 'deeper' acne (which is expected I suppose). I'm almost done with my second tube of this but will not be repurchasing because I'm going to try out the regimen to see if that helps with my deeper acne.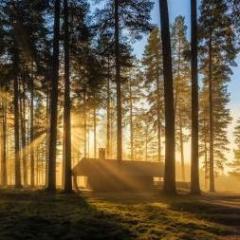 ---
Excellent spot treatment for mild acne cases

TLDR: Excellent as a spot-treatment; may be too strong for regimen (esp. if you have sensitive skin). This product has been so reliable for me over the years though, I love catching blemishes early and zapping them overnight. Available at Shoppers' and probably other Canadian drugstores. FULL REVIEW: I've been lurking this site for years and let's just say I'm old enough to know I'm in for a lifetime of being prone to adult acne if I don't take care of my skin. Being oily AND sensitive, most of the run-of-the-mill products out there simply aren't for me, and only worsen matters. After much expense and experimentation, I learned that the hard way. Luckily, I've been able to stay clear with a modified version of the acne.org regimen. I could only get the 5% version of Benzagel locally, but one tiny tube has lasted me a very long time. I use it only as a spot treatment. Similar to the regimen's instructions, I let a small dot of gel soak in on the affected area before rubbing my preferred (gentle!) lotion in to protect my skin from irritation. A tiny speck is enough to reverse early-stage pimples overnight, or if an actual pimple manages to pop up before I can catch it, it shrivels it down so it will usually disappear within a day. (Again, a small amount extra lotion in treated areas helps prevent any irritation, otherwise redness can ensue. I prefer Cerave for PM and Cetaphil Dermacontrol w/ SPF for AM, personally.)
---
Drugstore BP option in Canada

Although it's a 5% concentration, I've used it before as my treatment. It is thicker than the acne.org BP and much harder to spread, but it does the job if you aren't able to order or find another option. I prefer Dan's BP to this, but if you're in a bind, I do recommend this aswell.