Lush Aqua Marina - Reviews
Lush Aqua Marina
---
---
View Ingredients
Ingredients
Glycerine, Calamine Powder, Kaolin, Chondrus crispus (Irish Moss) Gel, Aloe barbadensis (Aloe vera) Gel, Sodium Chloride (Sea Salt), Nori Seaweed (Algae), Citrus sinensis (Sweet Wild Orange) Oil, Pogostemon cablin (Patchouli) Oil, Chondrus crispus (Carrageenan) Extract, Lilial, Hexyl Cinnamal, Fragrance.
The list of ingredients above is provided for informational purposes only. Always check the actual product label in your possession for the most accurate ingredient information due to product changes or upgrades that may not yet be reflected on our web site.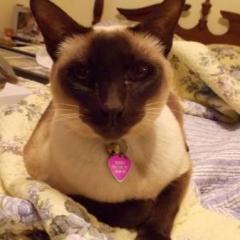 ---
Worst cleanser for acne prone skin

I started using this product when I had pretty bad red/ inflamed moderate acne. I had a mix of whiteheads and some cysts. I researched into lush and decided this one would be a good match and so did the employees because how sensitive and calming it is with the calamine. Boy was I wrong! I used this for a week and looking back now that was the worst thing I could of used to wash my face! Every time I used it I always felt a film over my face like it wasn't washed off fully. Even with a toner it still felt like there was a residue left over. This product clogged my pores and created two big cysts on both of my checks, at the time I didn't really know what was causing the bad break out. I found out that it was the cleaner and I returned it to Lush. The ONLY positive is was it made my skin less red, so if you have really red skin without mild/moderate acne maybe try a sample of it. My skin is a lot better since then but the one thing I can say is I wish I never used this because it was such a terrible product my acne/oily/sensitive skin!