Joesoef Skincare Anti-Acne Facial Treatment Kit - Reviews
Joesoef Skincare Anti-Acne Facial Treatment Kit
---
---
View Ingredients
Ingredients
AHA Glycolic Acid 8% Face Cream:
Water, Glycolic Acid, Glyceryl Mono Stearate,
Cetearyl Alcohol
and Cetearyl Glucoside, Dimethicone, Isononyl Isononanoate, Urea, Saccharide Isomerate, Polyacrylamide, C13-14 Isoparaffin, Laureth-7, Sodium Hydroxide, Aluminum Starch Octenylsuccinate (and) Isopropyl Titanium Triisostearate, Methylparaben, Propylparaben, Fragrance.
Moisturizing Lotion with SPF 30
Active Ingredients:
Octyl Methoxycinnamate (7.5%) and Oxybenzone (3%).
Inactive Ingredients:
Propyleneglycol, Glyceryl Mono Stearate, Cetyl Alcohol, Glyceryl Stearate, PEG 75 Stearate & Ceteth 20, Steareth 20, Dimethicone, Xanthan Gum, Caprylic Capric Triglycerides, Butylated Hydroxy Toluene, Butylparaben, Propylparaben, Methylparaben, Disodium EDTA, Magnesium Ascorbic Phosphate, Fragrance, Triethanolamine.
The list of ingredients above is provided for informational purposes only. Always check the actual product label in your possession for the most accurate ingredient information due to product changes or upgrades that may not yet be reflected on our web site.
---
This product is amazing!

I have been struggling with acne for 7 years and have tried a copious amount of acne products, but this product works wonders. I saw immediate results and love my clear skin. Please try this product you will not regret!!!
---
DO NOT TRY!!!

This has to be the WORST facial wash I have EVER used in my life! I have been using this for a total of three months now so my review is certainly a fair and honest one. Initially, I truly thought this was working magic on my face which was prone to getting hormal acne after I stopped taking oral pills that helped me steer clear of acne. After the first three weeks, this soap caused CONSTANT clogged pores on my forehead as well as blackheads. My forehead and cheeks are the areas that rarely ever get blackheads and acne so I knew it was this wash. Despite this, I kept going thinking that it was purging my face but I was wrong, It's been three months now and all it ever did was ruin my face and my dermatologist confirmed this. Please do NOT buy this! It is too harsh of a face wash.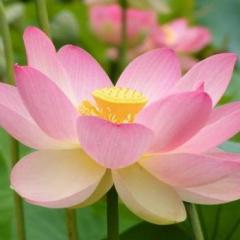 ---
Natural Sulfur Acne Kit cleared my acne fast!!

I have tried several acne clearing products over the years.. you name it, I've tried it! I bought this kit based on my Dermatologist recommendation because it's the only complete Sulfur kit out there. I am 19 with acne prone, oily skin around my chin. I usually have a good amount of break outs during my period, so I am dealing with hormonal acne. First I use the Anti Acne Sulfur Soap Cleanser which contains Natural Volcanic Sulfur and Salicylic Acid to combat acne, blackheads and is antiseptic which removes oil buildup to give your skin a healthy complexion. I moisten my face working up a lather with warm water and massage my face and neck for 20 seconds. Then using Anti-acne astringent (which is my favorite) it contains Witch Hazel and Cucumber extracts which removes bacteria, dirt, and traces of makeup. I use a cotton pad and gently swipe all around my face and neck. Leaving my face soft and toned. The Anti-Acne lotion this removes excess oil unclogs pores and reduces inflammation. I use with a cotton swab to cover the entire affected area with a thin layer at night. Last I use the spot treatment which has a unique combination of Sulfur and Benzoyl Peroxide which cures problem acne and blemishes. This solution goes on clear and I wear during the day. I've been consistent with my routine, my skin is completely cleared up within a couple weeks!! This has not happened in several years... I am very pleased with this product, it is a good price for what you are getting, and now I know which products to invest in. I am approaching one month with the kit and still have plenty left to use. I will absolutely be buying the Joesoef Skincare Anti-Acne Treatment Kit once I'm out. I felt like I needed to spread the word about this product - it produces results, my face is clear!
---
Joesoef skincare 4 step acne treatment really works!

I followed the directions step by step and within a couple of days my complexion looked healthier. Best of all when using a new acne treatment I tend to breakout but with this product it kept my skin balanced. My skin really works well with sulfur and best of all it's natural and has a pleasant smell. It's been used by Dermatologists for over 50 years. I work in a spa and my coworkers and clients have noticed the difference in my skin and they are huge critics when it comes to healthy looking skin and products. I recommend Joesoef skincare 4 step regimen acne treatment to friends and family. Just give it some time and you will see the results! ---
I am over 50 and have struggled with acne since my late 20's. I stumbled upon the website for Joesoef's acne products while researching acne treatments. I found a website that explained how acne is caused by a mite that lives in the skin ([link removed]). Joesoef's sulfur spot treatment is the only product that has ever cleared up my acne. I use Joesoef''s sulfur soap as well as the sulfur spot treatment. I have not purchased or used the kit. But the spot treatment works!!! The sulfur does cause the skin to be dry and flaky. You will need to use a good moisturizer both morning and night to hydrate the skin. My skin actually got worse before it got better. After about two weeks of using the sulfur spot treatment, my entire face broke out in a way that had never happened before. DON'T STOP USING THE SULFUR SPOT TREATMENT when the breakout occurs. This is the beginning of the end of your acne problems. It took about two weeks for the acne lesions to heal and for my complexion to start looking smooth and clear. I have been using Joesoef Sulfur Spot Treatment for about 4 months now, morning & night. My skin looks beautiful and flawless for the first time since I was 25. Please read about the Demodex mite that lives on the face and contributes to acne and rosacea. I intend to use Joesoef's sulfur products for the rest of my life (go to his website for a list of all the products available).
---
Clears some pimples. - Made skin very dry and flaky - Didn't clear all pimples, and didn't prevent break outs. For the first few days it seemed like it was working, but it didn't clear all of the pimples I had, and my skin became very dry, and I don't even have sensitive skin. I had to stop using it completely and use a soap for extremely sensitive skin and tons of moisturizer. Now I have sensitive skin so I can't even use my old facial soap. I would rather have a few pimples than have gross, dry, flaky skin.
---
Smells nice STOPS WORKING, DOESNT STOP YOU FROM BREAKING OUT ok so earlier you might have seen about a year ago i posted a nice review of this product... (Ash from Boca Raton- one of the 1st couple reviews) LITTLE DO YOU KNOW: shortly after i posted the review the product STOPPED WORKING.. and of course i have gone through so many products trying to find one that works.. but trust me if your getting results its not going to last forever... :(
---
Works well on teenage acne, provided steps are followed. Customer service is horrible, very difficult to make contact with. orders take forever. It took a dispute at paypal and my credit card before my most recent order was shipped. Despite the quality of the product, I would not order direct from the company again. I'll wait till Amazon has it in stock.
---
I've only used the soap which was given to me by my demertologist. The soap works great. I've ordered this product directly from Joesoef Skin Care on 9/28/09 and I have not received the 4 piece kit yet. I've ordered this product directly from Joesoef Skin Care on 9/28/09 and I have not received the 4 piece kit yet. I've called and emailed them several times and have not received any response. On Oct. 13, 2009 I sent them an emailing telling them exactly how I felt about their company and how they are the worst. They responded to me stating that my order has been on back order since Oct. 13, 2009 (its so funny that my order has been on back order since the day I emailed them and gave them a piece of my mind) and has been shipped my 4 piece kit with a free gift. Lets see if I get it.
---
works very well, free sample is quite large I've been using the 10% sulfur soap for about 3 weeks now. I got it as a free sample from their website. This soap is awesome. Has a mild sulfur scent (nothing overpowering). I have not had any new breakouts since using this. I also use it on my back for bacne and noticed an immediate change within the first day of use. No more back itch. I am really quite pleased. I've used the soap everyday for 3 weeks and it still looks new. It's a hard bar and will last a while. I received the free soap in about 2 days after e-mailing them. I will definitely order more when this bar finishes.