---
Not for me
I tried almond oil with olive oil that i usually use... It made me breakout so bad. At first , i started seeing little bumps all over my chin and some in my check and the next morning a very painful pimple appeared under my lip
---
Absolutely not

I used ONE drop yesterday all over my face and in the morning I woke up with so many tiny bumps and a few large bumps. My face has been significantly clearing up in the last month and I was just hoping to use this to shrink my pores a bit and all my progress has pretty much gone down the drain because of this so definitely DONT recommend this for sensitive skin. Find a better oil. I recommend rosehip oil for spot treating pimples. ---
♡Miracle oil♡

I have really bad adult acne and about a year ago I started getting tons of pesky black heads all over my cheeks , I tried everything to get rid of them I mostly went the organic route since I have super dry skin and acne topicals make that problem even worse plus I prefer not to use chemicals on my already sensitive face. I tried a few oils with no luck ! I then decided to give sweet almond oil a try and I have noticed a HUGE difference ! I've been washing my makeup off with a gentle face wash and then use a charcoal scrub and when I'm done scrubbing I take some sweet almond oil and rub it all over my face and then rinse off . My face feels super smooth and hydrated and not at all oily . I found using the oil as a cleanser works wonders rather than applying it as a moisturizer , it gives you the petfect amount of moisture without having that heavy oil feel on your face. Since using this my skin has cleared up about 80% and I have only been using this for a month ! This has been a miracle worker considering I've been struggling with acne for 8 years now and got clear skin for the first time in only a 1 month span that to me is a miracle. It has also done wonders diminishing my dark under eyes , has brighten my skin and makes it radiant and glow and has gave me super smooth clear skin . I finally been able to go makeup free for the first time in years I feel amazing . I really think the charcoal scrub makes a great duo with the oil because I've tried both of them separately and didn't get the same great results as I do when I mix them together . I now think I will try this on my hair as well since I have gotten such great results with my skin!!!
---
glowing skin, hair and lashes

When i first used it, it made my skin glowing. Then i saw a reduction on my dark circles.I started using it on my hair and lashes.It moisturizes my hair and grows my lashes.Almond oil is extremely beneficial to scalp and mostly skin because it has beautiful vitamins and minerals that gives that glow. THANK GOD FOR NUTS!!!!!!
---
Almond Oil Natures Beauty Miracle

I first discovered Almond oil by accident and tried it only because it smelled so good. It was Victoria Secrets Sweet Almond oil body lotion. Everybody I came in contact with (or got close to) commented on how good my skin looked and how great I smelled. I couldn't believe how soft my my skin was getting. Within a month my skin looked and felt like it did 20 years ago. I picked up a bottle of Almond oil and use it for cleansing and moisterising my face now and I can see the difference almost daily. I also add it to everything I put on my skin and will continue to do so. I can't wait to try it on my hair and my husband.
---
Moisturizes
Natural, protects skin Reduces Redness Moisturizes without breaking out can't wear in public; makes you look nasty oily This helps moisturize without breaking out. The oil that i have can not be blended well to be inconspicuous so I don't wear it out in public. Noticeable reduction in redness. ( Removed ) Said to protect against UV and slow skin aging.
---
Great for skin

Nourishes skin Heals inflamed acne and dry lesions Doesn't clog pores Don't overdo it This is a great oil that heals acne and keeps the skin glowing. It won't clog pores unless you're slathered in it. (Even then, it would only cause minor whiteheads.) Make sure you buy an organic product from a reputable company. After cleansing I moisturize with a mix of almond + jojoba + neem oils. It has helped heal my breakouts in about half the time. Almond oil is wonderfully moisturizing and nourishing! I have combination skin, and this isn't as light as other oils which is why I use it in a mixture. You can't go wrong combining it with jojoba. I use a 1:3 almond to jojoba ratio.
---
Not for me

Cheap Light Natural Made me break out Irritated my skin Not good if it's not pure/cold pressed/organic I broke out pretty badly using Sweet Almond Oil as a moisturizer, now I'm using Cetaphil and my skin is much better! I was also using it with Tea Tree and Castor Oil for Oil Cleansing, but that was a DISASTER. Maybe it's because I bought it from the chemist and not a whole food/organic thing, but anyway my skin definitely didn't like it. It gave me loads of tiny little closed comedones and whiteheads. Try it, but do a patch test first and be careful!
---
Love this!

very mosturizing Absorbs well into the skin (not greasy) cheap I started using this as my skin got super dry and flaky due to the benzoyl peroxide in Dan's regimen. I mix a few drops with my moisturizer and I can see a great improvement in my skin.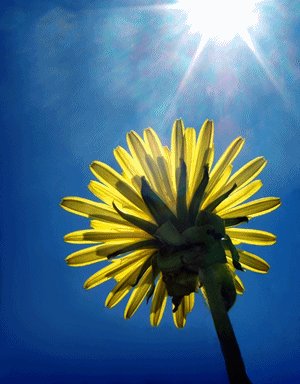 ---
The great benefits of almond oil

helps acne anti-inflammatory absorbs quickly & easily none Almond oil works great as a nourishing moisturizer for your skin. Though it may feel weird if you haven't tried it, using natural oil as a moisturizer is a great way to keep your skin hydrated. Most unnatural cream "moisturizers" actually end up clogging pores even though they do technically hydrate the skin, which is why using oil as a moisturizer is great for oily and acne-prone skin. Like evening primrose oil, almond oil is quickly and easily absorbed into the skin, and won't clog pores, so you won't look or feel oily or "greasy." Another added benefit of using almond oil is that you can mix it with other oils, such as evening primrose oil, sea buckthorn oil, tea tree oil, or jojoba oil, to name a few, for a custom moisturizer formula. Personally, I like to use a couple drops of almond oil mixed with a couple drops of evening primrose oil as a morning moisturizer, and then a mix of almond oil, evening primrose oil, sea buckthorn oil, and tea tree oil at night before bed. Natural oils, especially almond oil, are also extremely affordable. A few ounces will last you months since you only need to use 2-3 drops at a time for your entire face. You will find that almond oil makes your skin more soft, supple, and even-toned, and gives it a natural, healthy, radiant "glow." Many people also like to add almond oil to their conditioner for their hair, which makes the hair shiny and soft. Almonds are naturally very anti-inflammatory due to their healthy fatty acids. Almond oil can also reduce the effects of ultraviolet B rays on the skin. Just put a few drops in your palm and gently rub it on your face. Your skin will obviously appear oily at first, but this will go away within a few minutes once the almond oil has been fully absorbed. NOW Foods is my favorite source for almond oil. Their sweet almond oil is 100% pure, expeller-pressed, hexane-free, and food grade (edible).
---
*feels light on the skin *molecules are too big to clog pores *soothes *hydrates *keeps skin clear *controls oil production!! I used to have really terrible acne. I started using almond oil as a moisturizer (along with a charcoal scrub to wash my face) about a year ago, and as of now I rarely ever get a pimple. I'll only get one if I'm menstruating or when I'm really stressed.
---
-smooths skin -reduces redness -helps spots heal faster -is great to use all over as a general body moisturiser -lasts for ages if you put on too much it looks oily... I find it helps spots heal up faster, especially ones I accidentally pop. I only use it as a moisturiser, haven't tried it as a cleanser. I use it on its own without mixing it with anything, and massage it in morning and night after I wash my face. It smooths my skin down and makes it look much better!