Salcura Antiac Acne Clearing Spray - Reviews
Salcura Antiac Acne Clearing Spray
---
---
View Ingredients
Ingredients
Water (Aqua), Vitamin and Mineral Solution, Dead Sea Minerals (Maris Sal), Tea Tree Oil (Melaleuca Alternifolia), Australian Sandalwood Oil (Santalum Spicatum), Sea Buckthorn Oil (Hippophaes Rhamnoides), Manuka Oil (Leptospermum Scoparium), Nerolina Oil (Melaleuca Piliga), Vegetable Glycerine, Aloe Vera Oil (Aloe Barbadensis), Eucalyptus Oil (Eucalyptus Globulus).
The list of ingredients above is provided for informational purposes only. Always check the actual product label in your possession for the most accurate ingredient information due to product changes or upgrades that may not yet be reflected on our web site.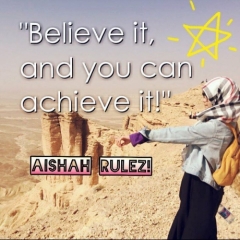 ---
A staple in my routine

I cannot express how depressed I am because of how terrible my skin is. Pimples would literally grow on my face EVERY.SINGLE.FREAKING.DAY. And its frustrating cuz every pimple on my face leaves a nasty scar that won't ever leave. So my whole face is like a canvas on which an artist accidentally spills a whole bucket of paint. And that paint represent my acne. I dedicated my whole entire life looking for a miracle cure, but none I have truly found. I was skeptical about this product. Especially since the ingredients listed are mainly oils. However, when starting to use this, I've noticed that no pimples would grow the next day, and the next, and the next. I was flabbergasted. I managed to NOT grow a pimple in over a week. Although, my scars are still evident, and i still have quite a lot of pimples left, this has been the only product which I used so far that kept my ugly breakouts at bay. I cannot do my skin routine without this spray. Please consider this product and give it a go. From an honest, acne sufferer.
---
Not for me but may work for some

Firstly, I have to say that everybody is different so what may work for one skin type may not work for another. I have tried all the range of salcura products and they didn't clear my acne but I have no doubt that it works for other people. I stopped using the spray and spot treatment as they weren't working for me, I think they were too harsh or had too many ingredients in which my skin may have been sensitive to but I still use this facewash to take my make up off which it does a really good job at. As I wash it off, it's not too harsh, cleans well and the most important thing is it doesn't break me out. Used with the Panacea elixir afterwards followed by vegetable glycerin my skin is the best it's been in years and I'm happy that I've got here using all-natural products :)
---
- Prevents Breakout - Promotes healthier skin - All Natural ingredients - In a spray form, easier to use - Reduces excess oil - Smells minty. Don't like it, depends on the person. Great product. I don't believe products that claim an all natural treatment for acne but this was made by Salcura, which is even trusted by doctors. This products works greatly, It has no side effects. It has balanced out the oil on my face and smoothed out the skin. It has even helped remove the red marks that the Benzoyl Peroxide I used, created.