Vitamin B5
---
---
View Ingredients
Ingredients
Vitamin B5 (Pantothenic Acid).
The list of ingredients above is provided for informational purposes only. Always check the actual product label in your possession for the most accurate ingredient information due to product changes or upgrades that may not yet be reflected on our web site. ---
- Reduces oil - Clears acne I had a pretty moderate case of acne, until I tried taking birth control for it, and it turned into a severe case of acne! I stopped taking the birth control after two months and started taking 7g of pantothenic acid (vitamin B5) a day: 7 x 500 mg in the morning and 7 x 500 mg in the evening. On top of that, I take 100 000 I.U. of the vitamin Beta Carotene: 2 x 25000 I.U. in the morning and 2 x 25000 I.U. in the evening. I noticed improvements in my skin within one week and after about probably three weeks, my skin was perfectly clear! It's actually unbelievable and I definitely suggest you try both vitamins! I'm not sure if one of them is working, or the combination of both, but either way, there's no harm in taking them! I've been on them for about 6 months now and am very pleased with my skin! Also, on a side note, I notice that when I drink coffee, my acne flares up. If you're a coffee drinker, you may want to try stopping for a week and see if your acne clears! My skin texture changes drastically once I stop drinking coffee. Hope this helps and please do try it!
---
Hair loss stomach issues Please do not take this vitamin. I made the mistake of taking 2-3 grams for about 6 weeks and stopped when my hair started falling out.This was about 15 months ago now and my hair keeps getting worse I have lost about 75% of my hair.
---
Clear complexion is great because you dont need to put it on your face. I like this because its a time saver. The one thing I didn't like is the time it takes to start working. This product works!!! Ive been getting outbreaks for the past year and using mostly just Mario Badescu facial cleanser. That was working alright to control my outbreaks but I wanted to find a way to stop outbreaks from occurring. I was first skeptical about Clear Complexion b5 but after a week i started to notice less breakouts! Ive been taking this a little over a month and only getting a zit here or there now.
---
It reduces oil, eventually reducing acne. turns pastules and papules into white heads, which are smaller takes a LONG time You MUST use cleansers on the side, doesnt work alone Dry lips and skin Costs alot you need about 10g a day Great but you need a lot of money to spend sisnce dosage is high.
---
-Easy to take and carry with you -Tastes great -haven't found any yet Be patient. Clear Complexion B5 took 3-5 days before I saw results. My skin is oily so acne breakouts happen easily. I've been using it for a few months and have seen amazing results. Try it for yourself.
---
Good for reducing oil on skin. Dry, cracked lips Great results. Been using this for a month. I have extremely oily skin, with acne on my face, back and arms. I was previously on accutance/antibiotiocs. After stopping for 2 years, my oily skin and acne came back. I didn't want to go back on accutane, as its given my some crazy side effects (scarring), so I searched for alternatives. I came across an article on Vitamin b5, and said hey why not? I thought is was a scam at first, but Vitamin b5 has worked to reduce oil and acne on my skin.
---
Saw results within about 3-4 days - My pores shrunk within the first few days and my skin was clear from then on! Initial outbreak - But that's probably just the skin getting rid of any final muck before the B5 works it's magic! Expensive - I take 20x 50mg tablets/day. 100 tablets costs almost £10 I highly recommend this to anyone who wants a fairly quick fix to very mild acne. I would say it's worth the money!
---
B5 actually works. My acne has completely cleared up. The odd time i get a break out i just increase the dosage (currently on maintenance phase) and the breakout clears up It took approximately 1 YEAR for b5 to completly clear my acne up... Hang in there...don't expect immediate results or you may be disappointed. B5 will work...if you give it enough time. Most people give up after a couple of months...don't! I don't write reviews lightly and I understand the frustration of acne but B5 does actuall work. I tried every product under the sun including accutane but nothing gave me the results that B5 did ---
Pores are noticably smaller Oil production has reduced Clearer skin So. Many. Pills. Ugh. I recommend everyone with acne should give this a try. I have been taking 5-7grams a day (10-14 pills) of the GNC Pantothenic Acid. I've only been taking it for about a week and already I am seeing smaller pores, less brake outs and significantly less oil skin. As a woman with oily skin, make-up products have always been tough! Esp eyeshadows, with the B5 I can actually wear eye make up with out it smearing all over the place after an hour! Yay! I take 2 pills (1 gram) every two hours (8,10,12,2,4,6,8) sometimes the times vary or i'll stay up late so i'll take another dose. But it's been working! Amazing results having only done it for a week! Oh, and my brake outs during "that time of the month" hardly as bad as they were. My back is even clearing up nicely. Miracle. Defintally going to keep taking like this until i'm clear then maybe just go to one pill every two hours and reduce like that slowly until I can hopefully just take a maintence dose of 1-2 pills a day!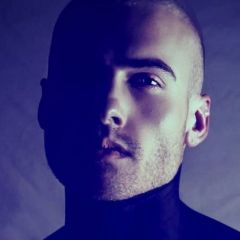 ---
- Clears skin - Reduces pore size - Diminishes wrinkles - Stops a large percentage of oil production - Does not work as well if you take the capsule form. - May interact with prescription antibiotics I had very severe acne, I then stumbled upon an article years ago and decided to try it out. It worked wonders. I no longer wake up running to the mirror to see how much worse it has gotten like I use to do. I wake up pretty (as some of my friends say). I highly recommend this for OILY acne sufferers. To help explain my cons comment, the capsule doesn't release slowly into your system like a caplet would. I highly recommend a caplet form because they are digested slower than the gelatin capsule. Also you don't want to over drink your vitamin when you take it. This is going to flush the B5 out of your system because its water soluble. You should drink water through out the day. If you are taking certain medications like antibiotics I noticed that these interact with the B5 poorly. I am not sure why but when I took Doxycycline for a few months (for malaria prevention) it made my skin worse. I am not a doctor, however I know it has some weird interactions for some reason. Just consider this when taking prescriptions.
---
Reduced Oil Production Smaller Pore Size Very severe initial breakout, with very "deep" nodules - lasted about 2 weeks Increased facial redness significantly Flakiness/Severe dry skin Upset stomach for first 2 weeks Increased hair loss Hard to find in stores Costly I kept the dosage at 2 grams daily for about a month. The initial breakout lasted about 2 weeks , after that my oil production decreased significantly. However, a very severe tinge of red started to show across my face. At about the end of the month I stopped taking it since the amount of acne that was reduced wasn't significant enough to justify the redness/flakiness that my face was experiencing. Also the hair loss wierded me out and i started to suspect there may be long term effects of dosing this high. Bottom Line: Try it out since it does do what it claims - reduce oil production. I would say keep the dosage at 2 grams since I saw significant decreases at that amount, any dosage over that is just overkill.
---
-very long eyelashes! -hair was falling out more I would still recommend this because everyone else had amazing experiences with it so I wouldn't deny you the chance to have clear skin. However, I tried it out for about 2 months at 6 grams a day and I saw no improvement in my acne. But my eyelashes were so much longer and they still are even though I stopping B5 a long time ago! Of course I would rather have traded the long eyelashes for clear skin: I had very high hopes for the B5 and truly thought I could have clear skin like everyone else did with this vitamin ): But try it out though, just because it didn't work for me doesn't mean it won't for you!