Vitamin B5
---
---
View Ingredients
Ingredients
Vitamin B5 (Pantothenic Acid).
The list of ingredients above is provided for informational purposes only. Always check the actual product label in your possession for the most accurate ingredient information due to product changes or upgrades that may not yet be reflected on our web site.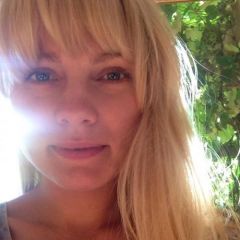 ---
I thought it worked but I plateaued and then worsened after a few months

It helps somewhat but results might be short lived. Not taking a nasty drug Inconvenient to take so many pills every day Not sure of the long term side effects. diarrhea I am changing my original review .... I initially took 5 grams each day for 5 days. Then went to 10 grams every day, space over 4 increments. I had minor stomach discomfort for a couple of days only. I did this for about 6 months and then stopped after I eventually decided it wasn't really working. I did actually notice a steady gradual improvement which motivated me to keep going. BUT upon reflection, I THINK it was just mean reversion - which is a common problem with anecdotal evidence I can admit I fell for. You see, before this treatment, I was using an LED blue light for a few months which really messed up my face, causing hundreds of black/white heads. While that sounds fairly harmless, it really took me 6 months to get rid of them and my complexion was really awful due to the light. This gradual clearing happened when I was on the B5. But I don't think it was the B5. I think it was the absence of the blue light. Meanwhile during the B5, even though all those hundreds of little plugs were slowly clearing, I was still getting roughly the same number of new pimples as before. I was also dealing with mild accurate on chronic diarrhea the whole time on the b5. I went a week or two or even three being fine and then maybe a week it would flare up. It was worse with caffeine, even chocolate. Then, after I hit 6 months, reality seemed to sink in that the number of new pimples I was getting wasn't really reducing, and the overall texture of my face had plateaued. Again, it was better, but I think it was just going back to how it was before I started the blue light. It might have even worsened a bit at this point, and I so went cold turkey, stopping all the pills. It just became clear it wasn't worth it. However, my next quest turned out to be blissfully successful in about 2-3 weeks. 6 cups of green tea per day plus a topical vitamin C powder (brand "Philosophy"). I for some reason have an increased need for antioxidants (which surprised me since my diet is truly impeccable.) Cheap, natural, easy and effective. Feeling great about my story. Good luck! i'm aged 31 and female.
---
Why is everyone overdosing?

The recommended intake for adults is 5mg, you guys are talking about grams! Please do your research before taking that much. Too much of a good thing is always bad. ---
Don't waste your time.

easily accessible from GNC and other drug stores doesn't reduce oil production not very cost-effective even if it did work very inconvenient to take so many pills at different time intervals everyday I took 10 x 500 mg pills a day for one month. Five in the morning and five in the evening. I never noticed any difference in oil production. But it was doing something. My urine definitely became bright yellow and smelled awful. I had pretty significant indigestion as well. I have read some claims that you must take it at specific time intervals, with certain foods, and at greater amounts (sometimes even double what I was taking). That is just too inconvenient and not worth it to me. I can't schedule my life around taking pills like a addict all the time. On just one pill a day of accutane I can bath in mayo and still have perfect skin. And it is cheaper than taking b5. I also find it very hard to believe that taking this many pills of b5 long-term is a safer solution to accutane which produced far fewer side effects. Especially when I start reading about severe hair loss from b5 mega-dosing. That is a little more serious than cracked lips on accutane.
---
do your research!

it can cure your acne and get rid of your oily skin telogen effluvium -- thinning and shedding of your hair this may seem like a godsent, but make sure you do your research before blindly trying this out. sure, it can help with your acne and oily skin, even get rid of it all together -- but the price you might have to pay for it far exceeds acne. ever heard of telogen effluvium? google it up. megadosin on vitamin b5 for long, sometimes even only short periods will most likely reward you with this scalp disorder. make sure you're ok with the risks before trying this out.
---
Easy to use takes time to get desired results Clear Complexion B5 is really easy to use. It's great in the morning as you can take it with cereal and tastes like orange juice. You're urine might be noticeably brighter if you're body is unable to absorb all of the vitamins. You might want to try taking smaller sips in the morning and evening. If you are just starting, you simply drink two of the small bottles a day, one in the morning, and the other in the evening. After you achieve the results you want, you can simply drink half the bottle in the morning and the other half in the evening. I wasn't able to get the results I wanted in just a weeks time. If you are just starting out, it makes sense to buy 30 bottle package instead of the 14 package which only lasts a week. I would recommend the product to anyone who has acne and isn't getting their daily value of vitamins in their diet.
---
acne free clear skin I had been suffering from acne from long time and then a friend of mine told me about this product. i tried it without any hope as i tried many things but i was shocked with the results. It actually worked. Guys I would strongly recommend it to you
---
- Works quickly - Effective - Clears skin - No side effects (for me) - High dosage required - Expensive I'm 16 years old and started developing acne when I was around 12. It started on my forehead but then moved down to my chin and cheeks as I grew older. The acne on my forehead disappeared due to diet, but the amount of acne on my chin and cheeks was embarrassing. My mum found Vitamin B5 and told me to take it, I mean why not - it was worth a shot. Within days the amount of acne I had went down and I felt so much better! I took around 4 x 500 mg and its stopped almost all my breakouts! Definitely recommend this :)
---
cleared skin the first few days easy to get dry skin cause a TERRIBLE breakout about 3 weeks later stomach issues bad gas minor hair loss I am a 21 year old male and I saw the reviews on b5 so I gave it a shot. At first I was shocked at how quick i was clearing my skin. about 2 weeks later I started to break out very bad. Thought it was just the "initial breakout" but after a month my face was full of cysts even in places I have never broken out in. In addition, it gave me terrible gas, and I could not sleep for more than 2 hours every night. Megadosing is not the solution. I had less side effects on accutane. Time to go back...
---
It work I just want to tell to those who found the vitamin b5 expensive that they should try to buy the powder version. Its much more cheaper.
---
Cleared up acne fast and prevented bad breakouts high doses and prolonged use caused bad hairloss which took about four months to stop I first used this after a terrible breakout and saw results within a week. the megadose caused bad hairloss, and to megadose it required a lot so was expensive
---
Clear complexion is simple to take and works really well! I would recommend it to anyone and everyone no matter how sever their acne is! ---
This product is easy to use and i dont have to spend time putting anything on my face. I was hesitant at first and to be honest, i didn't believe drinking a vitamin supplement would clear my skin but it did within about 4 days. Instead of putting chemicals on my face im drinking a supplement filled with the vitamins designed for what my pores need and i love how by drinking two 2oz. bottles a day my face is clearer than ever. Its easy and it works. There are no real cons with this product. You drink this product so while it dose have a tangy flavor you can taste the vitamins but after putting it in my fridge it being cold takes a lot of the vitamin taste away. It is more expensive than past products that ive used but i see real results now and that makes it all worth it. Bottom line is that i love this product. It has really cleared my face and now after taking it for over 3 weeks my face is continuing to look better and i even notice some of my scaring from acne looking less noticeable. I cant imagine going back to creams and topical cleansers.