Lush Ultrabland Cleanser - Reviews
Lush Ultrabland Cleanser
---
---
View Ingredients
Ingredients
Almond Oil (Prunus dulcis), Rose Water (Rosa centifolia), Beeswax (Cera alba), Honey (Mel), Fresh Iris Extract (Iris florentina), Glycerine, Rose Absolute (Rosa damascena), Tincture of Benzoin (Styrax benzoin), Methylparaben, Propylparaben.
The list of ingredients above is provided for informational purposes only. Always check the actual product label in your possession for the most accurate ingredient information due to product changes or upgrades that may not yet be reflected on our web site.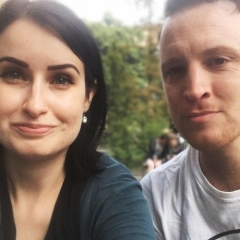 ---
Cannot recommend enough!

So I've struggled with moderate acne for years, always located around my mouth/jawline/chin area... I went on roaccutane at age 23, I'm now 27 and while I stayed clear for a number of years, acne has slowly started to become a problem for me again. Let me state that it is nowhere near as bad as it was, accutane really helped that, but it's still very noticeable and stupidly persistent. I decided that I had to change my skincare routine, which included finding a cleanser that didn't break me out horribly. This seemed almost impossible, until I discovered ultrabland! Within about 2 days of using it I started noticing a difference with my skin. My acne began to clear pretty rapidly and while I'm still getting the odd spot, the angry red clusters have now gone! I noticed the previous reviewer has oily skin, I would say mine is combination, sometimes bordering on dry and very, very sensitive. It says on the label that it's suitable for all skin types and that definitely seems to be the case. I usually pair it with Lush's Breath of Fresh Air toner to make sure I remove all of my makeup. I won't be using anything else in future.
---
If you can get over the idea of it....give it a try!!!

So this stuff sounds horrifying: smear a ton of thick grease all over your face and wipe it off without water or soap. But it worked SO WELL. I tried this almost as a joke because my acne couldn't get any worse, but I actually really liked it and stuck with it for a really long time! It didn't clear up my acne really quickly, but it made the rest of my skin really healthy and so I stopped getting new pimples, and my old ones healed with time. My skin tone also evened out really well. I constantly need to change up my skincare routine since my face always "adapts" to whatever I'm using, but I would definitely use this again. I would say this is probably a better bet for people who suffer from really sensitive or dry skin and can't use the regimen. I have very oily skin by the way - this would probably work on all skin types!