Aveeno Ultra-Calming Foaming Cleanser - Reviews
Aveeno Ultra-Calming Foaming Cleanser
---
---
View Ingredients
Ingredients
Water, Glycerin, Cocamidopropyl Betaine, Decyl Glucoside, PPG 2 Hydroxyethyl Cocamide, Polysorbate 20, PEG 16 Soy Sterol, Citric Acid, Chrysanthemum Parthenium Flower Extract (Feverfew), Glycine Soja Protein (
Soybean
), Sodium Cocoyl Amino Acids (Essential Amino Complex), Sarcosine (Essential Amino Complex), Potassium Asparate (Essential Amino Complex), Magnesium Aspartate (Essential Amino Complex), Phenoxyethanol, Disodium Lauroamphodiacetate, Butylene Glycol, Sodium Coco PG Dimonium Chloride Phosphate, Sodium Citrate, Tetrasodium EDTA, Methylparaben, Xanthan Gum, Ethylparaben, Butylparaben, Propylparaben, Sodium Hydroxide.
The list of ingredients above is provided for informational purposes only. Always check the actual product label in your possession for the most accurate ingredient information due to product changes or upgrades that may not yet be reflected on our web site.
---
Very helpful cleanser

I've only been using this cleanser for one week but I've noticed big improvements in my skin. I usually have acne, not too crazy but enough to really bug me, and this cleanser has been clearing it up for me so far. It's a little bit drying but I can deal with that! Fingers crossed it continues clearing up my skin! :) Would definitely recommend.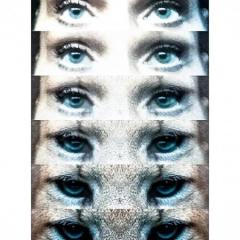 ---
Living proof this works

I started using this cleanser about two years ago along with the daily moisturizer At that time I had a form of Rosacea happening to my face.it hurt and was red and so horrible I wouldn't go outside at all. Nothing seemed to work. I saw this at the store and researched it. Took it home and began my regimen So literally on my second day of washing my face in the morning, I felt skin coming off as I lightly massaged the cleanser into my face. I was thinking uh oh but continued on. I looked at my hands and it was like if you got sunburned and started peeling the dead skin. I rinsed my face to find that the redness literally turned into dead skin and washed away. I told my family I felt like a shedding reptile at that moment. My skin felt so soft and new. I fell in love immediately. I will say that if you use the moisturizer also which I believe is what made this happen, use a very little amount as the wash is fragrance free but the moisturizer isn't. Don't make sense but it is what it is. I had to stop using the product for a while because just like anything else fornyour body if you don't take a break you get immune to it which I did because I was scared to stop and use anything else. So what I did was use their moisturizing bar with colloidal oatmeal for a month or so. Wow love the aveeno line!!!!! Kudos aveeno but remove fragrance from moisturizer please!!!!!
---
Great Product

I've used this product for over 5 years and it really helped my skin calm down. One thing I noticed from this facewash was that it made my skin really dry.
---
Gentle Good clean feeling pump sticks on every other bottle Ive been using this product for 6 years. Every once in a while the store i go to will run out and i'll think about getting something else and anytime i do i experience terrible break outs. this is the only wash that works. I have a lot of under the skin acne that you cant always see but drives me nuts. the salicylic stuff and oil free's or anything with a fragrance drives me nuts. this is the best.
---
Soap-free but cleans effectively Gentle for sensitive skin Won't dry you out as much as other products Won't exacerbate breakouts Does very little to clear acne A very gentle cleanser, good for people like me whose skin is easily and severely irritated by benzoyl peroxide and salicyclic acid. Hasn't done anything to clear my acne, however, except to avoid making it worse - must be used in conjunction with other things if your acne is like mine (cystic, hormonal, quite deep).
---
Foam feels good Smell good Left annoying stinging red rashes on my face thr sting like crazy whenever touched by anything. I see others have liked it, but I wouldn't recommend it in my opinion! These rashes on my face are soo terrible!
---
-Hasn't made my face break out -Takes off the light foundation I wear and mascara if I wear it -Doesn't strip skin -Won't take off heavier make up Sorry. This isn't going to be a detailed review. All I care about is that this cleanser doesn't break me out and takes off a little makeup. I usually use a honey mask every night for acne control. You must use other acne medications because this won't cure anything. It just doesn't annoy my skin.
---
Gentle on skin, helped my eczema and acne and removes makeup very well! The soap is perfect, but the pump gets stuck. I am in my 30s and have very fair, sensitive skin. I had eczema on my face and eyelids and this was the only cleanser gentle enough for it. It clears my hormonal acne and is the best thing I ever used to quickly and completely remove all makeup, even the tons of mascara I use! This is the best product I ever bought! So happy to have found it!
---
Skin felt really smooth and my blemishes looked smaller! I'm not kidding they were almost instantly minimized and after a few weeks my skin felt great and I was never more clear! Its really good at cleansing gently. Some times drying Had some whiteheads after using this Expensive! Pump would break I love this product and I will definiltly re-buy! ;)