DevotedThings Treatment for Indented Scars Acne Chicken Pox Pitted Scar Removal Peel with Hyaluronic Acid - Reviews
DevotedThings Treatment for Indented Scars Acne Chicken Pox Pitted Scar Removal Peel with Hyaluronic Acid
---
---
View Ingredients
Ingredients
Colloidal Silver 40ppm, Lactic Acid, Hyaluronic Acid, Organic Aloe vera Concentrate.
The list of ingredients above is provided for informational purposes only. Always check the actual product label in your possession for the most accurate ingredient information due to product changes or upgrades that may not yet be reflected on our web site. ---
The Only Product That Works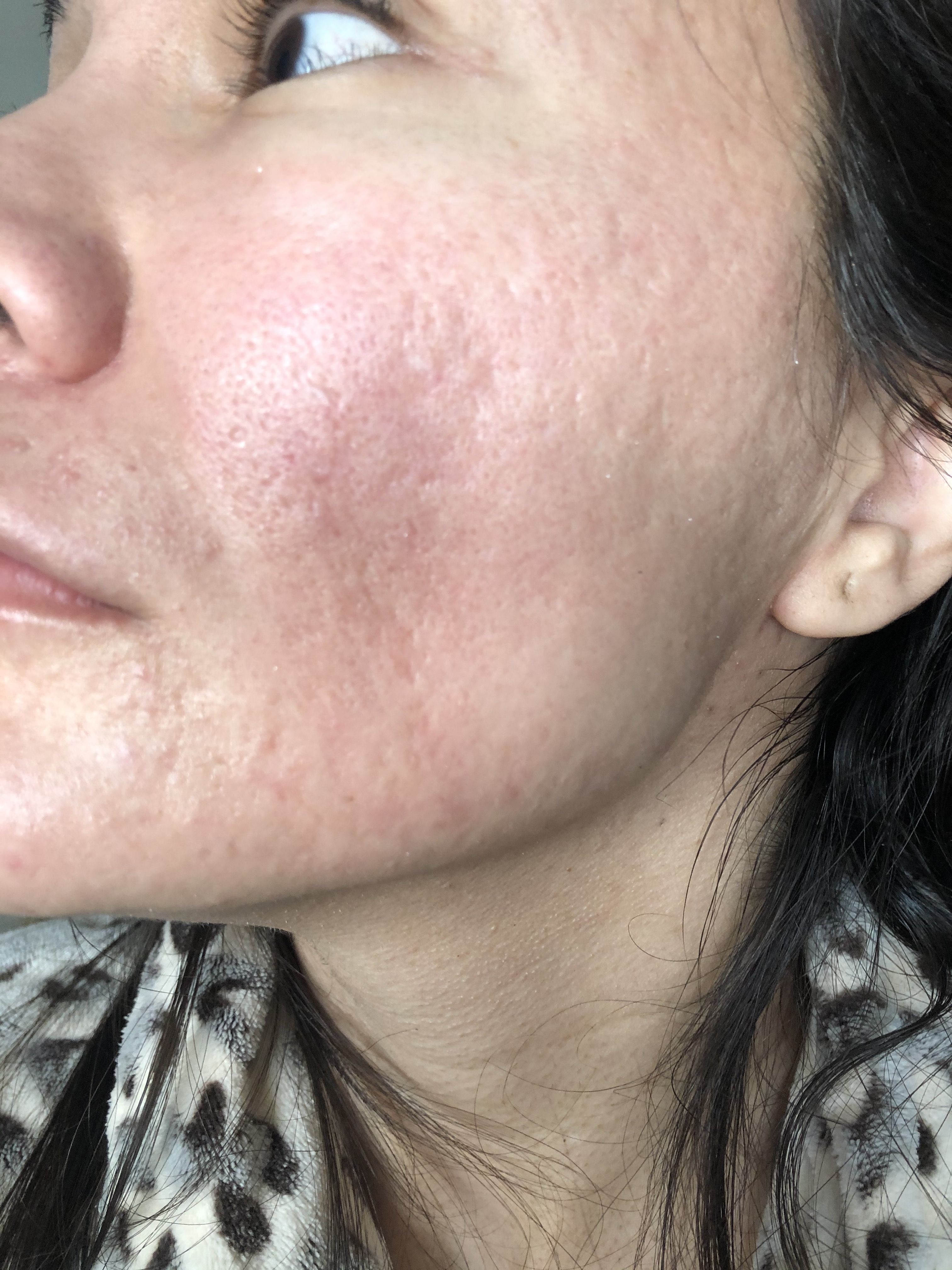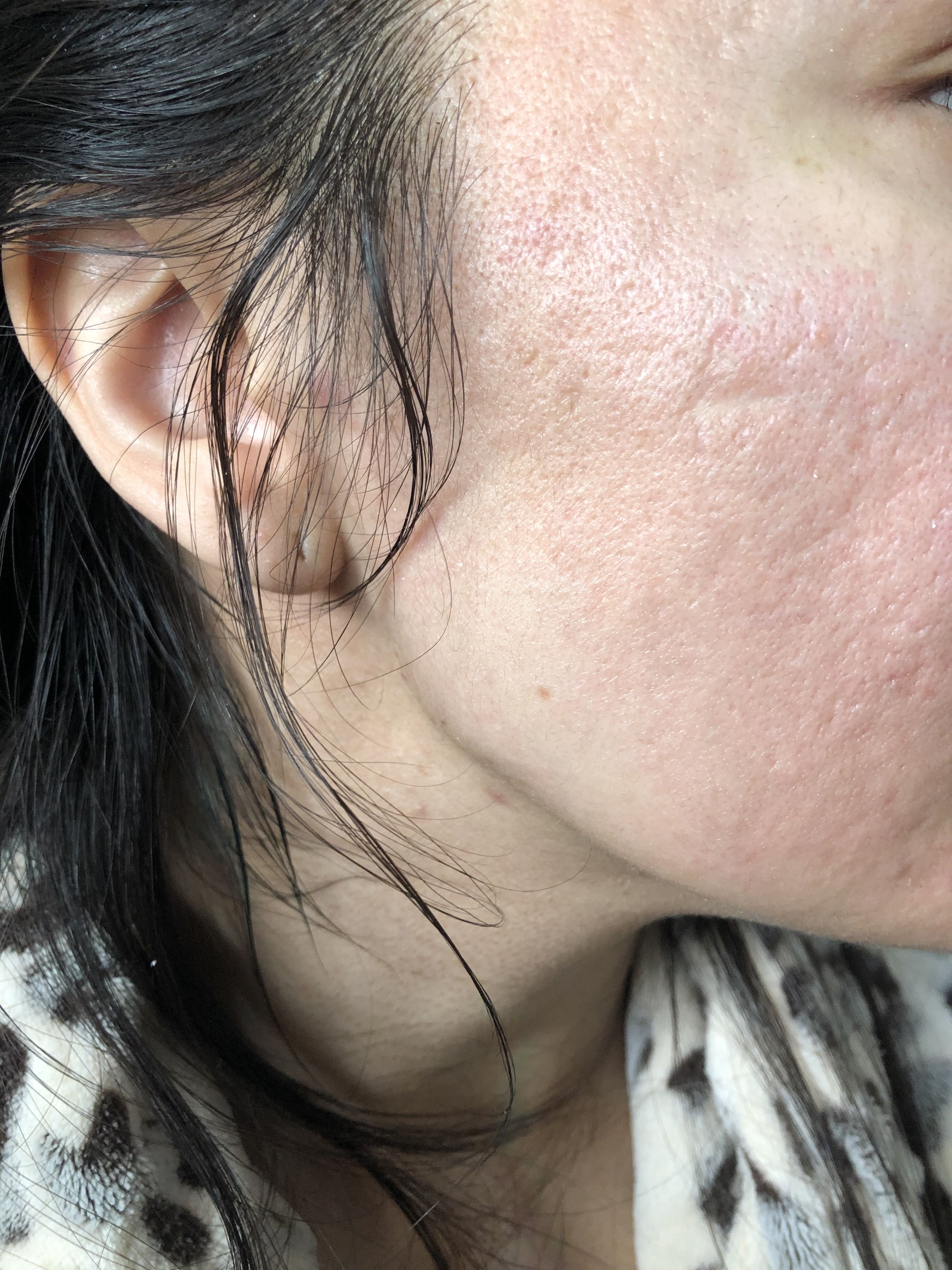 I am so excited to be writing my review of the  Indented Scars Acne Chicken Pox Pitted Scar Removal Peel. In the course of a month, the scars on my face, especially my cheeks (my biggest problem area), have greatly reduced in size. Just a few days before I found this product,  I had visited a medical spa to ask about laser resurfacing. When I heard the price tag, I was greatly discouraged. I went home that night and decided I would do one last search on reducing my acne scars before I started saving up for laser treatments. Lo and behold, this product showed up. I ignored it at first, but after I saw a few other posts, I decided to look into it further. After I saw the picture testimonials on the website, I was amazed and ordered it right away. 
This product has been an answer to a long-time prayer of mine, since after 10 years after struggling with acne, I was left with a lot of scarring. I had gotten several chemical peels and tried derma rolling as well as products I would find at the pharmacy, but the changes were only minimal. 
To say the least, I was hopeful about this product, and noticed a difference the next day. My face was smooth, and after 2 weeks of using this product, I noticed my acne scars were getting less noticeable. It's been a month now, and my face has not looked this great in more than 10 years! I still have ways to go, but I have enjoyed going out without makeup, and even makeup application is delightful now! The foundation glides on better than before --I love it!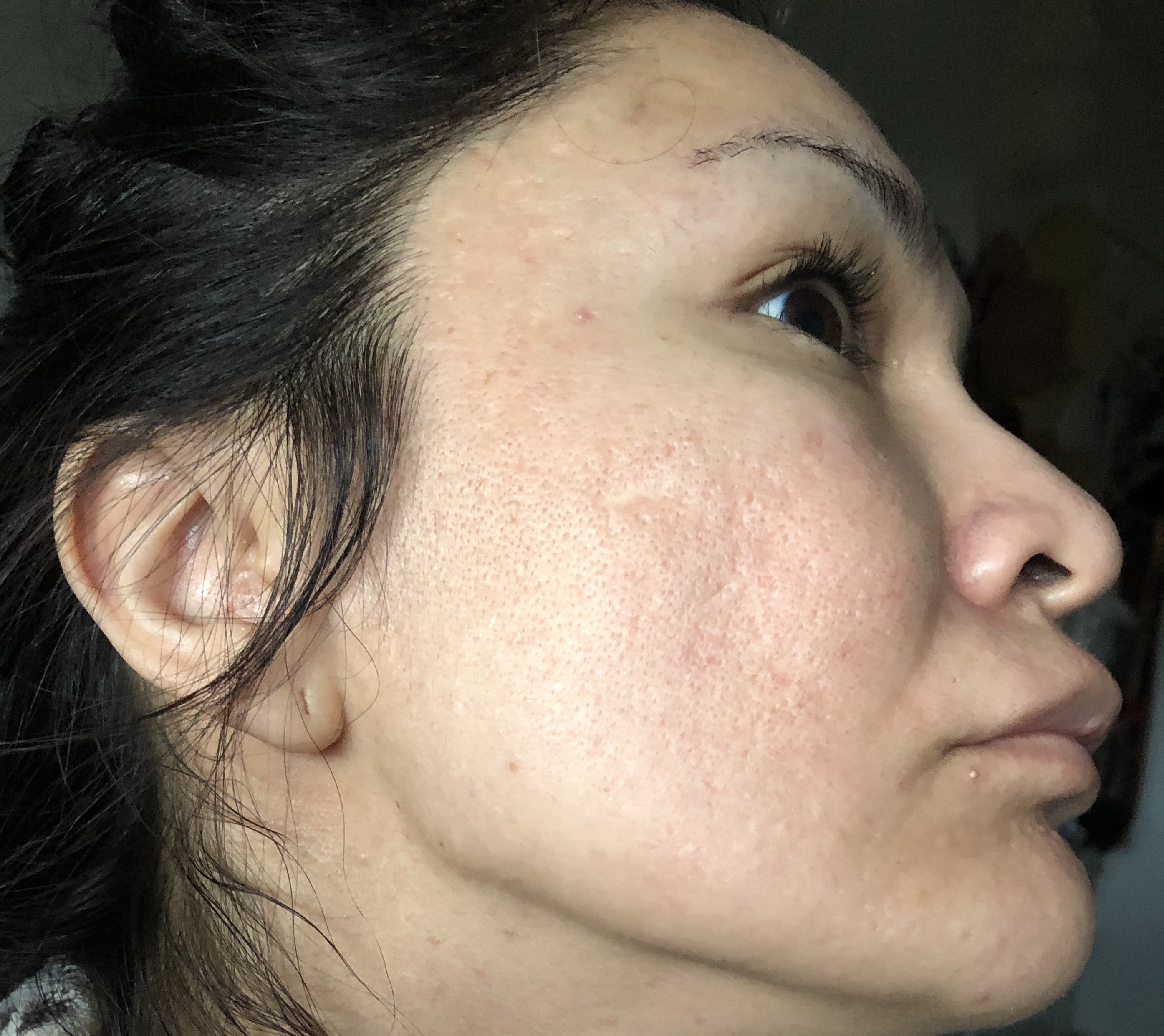 ---
Truly amazing acne scars treatment peel

 I am so excited to share my experience using this product.   I tried it for a month on my forehead and temples only. I didn't expect it to work after just one month therefore I wasn't disappointed when I saw that it made only slight difference to my acne scars. I continued with my regular skin care regimen and had no immediate plans to repurchase this product. But then two weeks later I started noticing   that my forehead looked very smooth and   the scars on my temples were barely there. The first time I noticed this, I was at the nearby shopping mall.   I was washing my hands in the bathroom and was looking at my face in the mirror, wondering if I should reapply my lipstick. The light was really bad, the kind of light you get in elevators, the kind of light that shows all your acne scars in high definition. Basically, I was looking at my face under indirect angle lighting which revealed everything! My whole face was covered in acne scars, but the scars on my temples were barely there. I blinked a few times in disbelief. After that "incident" I made a point of looking at my face under different lights and during different times of the day. I just couldn't believe that my acne scars on the temples were hardly visible. So why didn't I see this before? Here is what I think happened. When I used the peel, I carefully applied it in front of the mirror at home. I was looking at my face day in and day out. Because of that, I couldn't see the difference this product was making to my acne scars. After I finished the product and resumed my regular skin care which I don't usually apply in front of a mirror, I was then able to notice the difference this product has made. But the biggest factor perhaps is seeing the acne scars under indirect angled light. In short, I am amazed by this product. I have never before used a product that made such a significant difference to my acne scars in just one month. The scars on my temples are not just softer, they are barely there. My face is covered in acne scars of different types. But most of the scars are so called rolling scars. Now   I feel more optimistic and expect that with continuous use, this product will significantly reduce my acne scaring. This is more exciting for me than I can put into words...I would be happy to write updates on my progress.