Noxzema The Original Deep Cleansing Cream - Reviews
Noxzema The Original Deep Cleansing Cream
---
---
View Ingredients
Ingredients
Water, Stearic Acid, Linum Usitatissimum (Linseed)Oil (Linseed), Glycine Soja Oil (
Soybean
), Fragrance, Propylene Glycol, Gelatin, Camphor, Ammonium Hydroxide, Eucalyptus Globulus (Eucalyptus) Leaf Oil, Calcium Hydroxide, Menthol, Sodium Bicarbonate (Baking Soda), Calcium Chloride, Magnesium Sulfate, Potassium Chloride.
The list of ingredients above is provided for informational purposes only. Always check the actual product label in your possession for the most accurate ingredient information due to product changes or upgrades that may not yet be reflected on our web site.
---
Gave me acne ?

I just bought noxema because I heard good reviews about it. I have pretty good skin every now and then I would see a few pimples but they aren't very big and they go away after a week. but I wanted to keep my skin nice and clean so I bought his product. After starting to use it pimples started showing up on my skin in my nose cheeks and chin and it only started after I used it. It tingles and smells like vapor rub so I feel like it's working but my skin is getting worse. I decided to try it one more time if it happens again I will stick to witch hazel and coconut oil
---
The best thing ever

I didn't suffer from acne a great deal as a teenager. I felt lucky! But in my early 20s I started to to break out in ways I had never experienced before. The texture of my skin even changed. Hard bumps filled with fluid, flaky patches, clogged pores, painful zits that formed deep and never surfaces, YOU NAME IT! 😞My doctor at the time thought it was related to my mild asthma/allergies symptoms and late onset hormonal changes. (I also finally grew boobs, it was such a confusing time). I had been using hydrocortisone creams with sulfur to help beat the inflammation so I could ACTUALLY CLEANSE my skin at night. The inflammation was keeping me from being able to really get down in there and wash away the bacteria and dirt and makeup that kept causing the problems. Now, keep in mind, my face didn't LOOK that bad to other people but I knew what was happening under my concelor and I had to apply it daily. I felt trapped. Like I couldn't show the world my true face. I was confused I was happening to me as an adult! And I spent so much time, every damn night just working away at my skin so that it would get better. Flash forward 2 years and I finally all cleared up. So I went back to my lazy ways. Flash forward 5 years and it allllll came back. I tried everything, the old method with hydrocortisone and sulpher (only helped a little like before), expensive acne treatments, natural oil cleansers, scrubs, witch hazel, even a $90 tube of topical antibiotic gel that was the best thing on the market at the time. Nothing worked. Absolutely. Nothing. One doctor said it was related to dandruff, one said it was related to eczema, and one even called it perioral dermatitis. Well whatever it is: NOXZEMA original cream cleared it up in days! Mere days I tell you. I tried it after feeling defeated and a few people telling me that they had gone back to it after their grandmas suggested it and then it got them hooked. I'm hooked too. You can say whatever you want about it, but they will have to pry my Noxema from my cold dead hands 😂ðŸ'Œ
---
Love it

Been using it almost everyday for years. Tightens skin. Cleans pores. Reduces acne and my eczema. Moisturizes the skin. Great for sensitive skin. My favortie product out there.
---
"old trusty" or "old busty"

I used to use noxema when I first started breaking out with acne in middle school and it worked, it helped control my acne and all, it made my face feel so deeply clean and fresh. I'm 21 years old now, haven't used noxema in years. So about 2 weeks ago I was breaking out a little, and decided to pick up the "old trusty" noxema..... Love how clean it made my face feel, however, it made me break out like crazy! I used it for about 3 weeks, and I started breaking out worse than ever in a long time. I thought I was breaking out because I wasn't drinking enough water, or eating healthy enough. So, I began to drink more water and started eating less greasy foods. And, I WAS STILL BREAKING OUT BAD! I REFUSED to believe my "old trusty" noxema would do me like this. A friend suggested that I stop using the noxema, anyways, still convinced it was not the noxema, I decided to listen to my friend's advice, because I was desperate to clear my skin. About a week later all the acne on my face was diminished. I IMMEDIALTY threw away my "old trusty" noxema. I don't know if something has changed with the tolerance or sensitivity of my skin? or if they changed the formula? Maybe just a bad batch perhaps? I will not buy again though.... I can't take that risk. Don't know why it won't work for me now... like it did when I was a adolescent?
---
Love This

I have been using this cleanser for a while and love the cool tingly sensation, it definitely reduced my acne and is very deep cleaning. I love putting this on before bed and leaving it on for at least 20 minutes. I recommend buying this.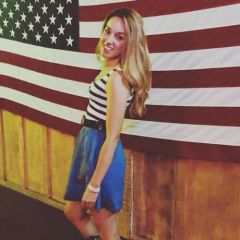 ---
Great!

I'm 28. I have real problem skin - I get nasty red spots, and whiteheads. My skin is combination, so is neither oily nor dry, but changes depending on the products I use. I've tried EVERYTHING. I tried the oil cleansing technique which just made my skin worse. I went on antibiotics for 3 months, which were ok, but didn't have a lasting effect. I've been off the antibiotics for about a 2 weeks now. I started using Noxema about a month ago too so there was an overlap, but this stuff has been great!! Whilst my skin isn't 100% clear, it is 90% better! I still get the odd spot, but I just put this on and leave it once I've already washed my face with it. It seems to stop the spot developing into anything worse. Not sure if this is helpful for anyone as everyone's skin is different. I just recommend trying everything until you find something that works for you. Reading other people's comments, it seems it works best for people who get more whiteheads than blackheads. So far so good for me!
---
Yassss my friends

I have mild-moderate acne that mostly consists of whiteheads, some papules, and infrequent zits. I have very, very infrequent blackheads on one small section of my face but not enough to speak of. Noxzema instantly makes my skin look bright and pretty and clears up acne. While it has yet to clear up every last blemish, and I doubt anything will considering I'm a teenager and a human, it has made a big difference in just a few days not only with acne but with general face appearance. It's slightly drying, but I follow up with Neutrogena Pink Grapefruit Acne Moisturizer. I would now classify my acne as mild instead of moderate, which is amazing progress for me in 3 days. Use it morning and night consistently and stare at yourself in the mirror constantly. Seriously, you'll love it.
---
Too Cream-like

Normally, I'd say 'not drying' would be great, but for once, something was too moisturizing! Made my skin incredibly oily and suffered a few breakouts due the cloginess of it. If you have really dry skin all the time, this would probably work better for you.
---
Love it!

Great product for oily skin! I use this daily, but I must say, do NOT skip a day of using it because the consequences are not worth the bliss of your laziness... It clears away acne very quickly, and refreshes your skin, the eucalyptus smells wonderful too. It feels refreshing and cool. I recommend a blackhead scrub on the side and a moisturizer if you have blackheads or if this dries your skin out. But I absolutely love this product! Use it daily :)
---
Doesn't help greasy skin and blackheads.

Easy to use...i guess Face feels greasy Doesn't help blackheads Made my pimples worse - clogged pores I used to use it every night after washing my face in the shower. I would rub it in my face with a cool wet washcloth. It made my face greasy and made my blackheads stand out, not to mention made my pimples tingle a lot. I have now stopped and started using more natural stuff, like Witch Hazel and PH spray.
---
- Cooling effects feels nice. - Seems to tighten pores. - Cheap for huge quantity. - Leaves on a film that won't wash off. - Gives little pimples. - Overdrying. I really wanted this to work since I've read a lot of good reviews, so I tried it for 2 weeks despite it making me break out... It even caused my facial eczema to come back on my cheeks, which I find ironic considering the product is called NOxzema... Oh well.
---
smells good gentle deep cleans nothing I use to have really really bad adult acne... i got rid of all the benzoyl peroxide and salicylic acid treatments and just used this day and night... I also started using fish oil omega 3 pills as well and boy did my acne clear up... bottom line, get rid of all the harsh chemicals that dries out skin and makes skin worse and go for a gental cleanser such as this one. And after you wash remember to moisturize. I use oil free nuetrogena moisutrizer. Good luck!
Personalized Advice Quiz

-

All of Acne.org in just a few minutes