Proactiv+ Skin Smoothing Exfoliator - Reviews
Proactiv+ Skin Smoothing Exfoliator
---
---
View Ingredients
Ingredients
Active Ingredient:
Benzoyl Peroxide (2.5%).
Inactive Ingredients:
Water, Sodium Cocoyl Isethionate, Glycerin, Polyethylene, Lauryl/Myristyl Benzoate, Linoleic Acid, Linolenic Acid, Butylene Glycol, Dimethicone, Ethylhexylglycerin, Acrylates/C10-30 Alkyl Acrylate Crosspolymer, Glycolic Acid, Sodium Hydroxide, Phenoxyethanol, Fragrance.
The list of ingredients above is provided for informational purposes only. Always check the actual product label in your possession for the most accurate ingredient information due to product changes or upgrades that may not yet be reflected on our web site.
---
Amazing

Leaves face amazingly soft.it is clearing up my acne with the rest of the system. I know many people might be afraid to try it but it really works well. The first weeks or two can dry your skin a little but it really works. I use it twice daily but in the morning I use the three steps with the proactive solution oil free moisturizer with spf 15. Overall I think the whole line is amazing and would recommend it to people with mild-moderate acne
---
Pleasantly Surprised

Ok So I definitely don't have perfect skin- I get really bad hormonal acne and right now I'm breaking out pretty badly from it around my jawline. I used to use the old Proactiv a couple of years ago in combination with the pill, and both worked perfectly for me; I couldn't use one without the other. Then I stopped using Proactiv and broke out like before. I've tried other products but Proactiv really does work- the new system seems to be a bit more in-tune to how leading skincare formula's are, as they now use a lot of botanicals and vitamin serums, plus salicylic acid in their moisteriser. I'm still finding my skin very dry, however, so I use a Cetaphil moisteriser over the top of the Proactiv one at night and this seems to do the trick. I would highly recommend this product, but you need to use the 3 steps and use everyday. Also, it works differently for everyone- my skin seems to need another month for it to fully start to have an effect, so I would say it will take me 3 months for it to start working properly, but you should notice an improvement pretty much straight away
---
Exfoliator Smells Rancid

I have been using Proactiv original products for years and I know they work. I have just received my first supply of Proactiv + but when I used this product, (the Skin Smoothing Exfoliator), it smelt terrible, like the product had gone rancid. Has anyone else had this problem? I'm going to have to return it, and unfortunately I bought two sets of everything. Both bottles of exfoliator smell the same.
---
It's working

I've used Proactiv before (old formula) and it seemed to keep my acne under control. I stopped using it on two different occasions for different reasons: 1st for financial and 2nd for a recurrence of breakouts. After this second time,I just resorted to living with acne. I've always tried to eat a healthy diet. A low GI diet definitely helped. Years later I had someone privately recommend Proactiv to me. She was about my age (30s) and I was shocked that she ever suffered from acne. Her skin was flawless. So I decided to visit a spa. Surely they would be able to help me get flawless skin. Well, I stuck with it from June to November and unfortunately, my acne got worse. When I looked in the mirror one day and said to myself, my face has never looked this bad, I made a decision to go back to Proactiv. Once ordered, I was visiting my girlfriend and happened to notice her skin was much more polished of late. When I asked her what she was using, to my shock, she said Proactiv. I was sure I made the right decision then. I have to say, I learned a great deal from the spa. This helped me stick with Proactiv. It is extremely important to follow the directions carefully. I started to see some results immediately but didn't feel it was worthy of 5 stars until at least 2 months later. One of the biggest mistakes is not "hardening" the skin to the BP, as acne.org teaches so well. Also not using moisturizer is another common error. The spa also taught me that hair removal causes breakouts. The second time I gave up Proactiv (mentioned earlier) was exactly because of this and I had thought Proactiv was no longer working. I had taken an epilator to my face and got the worst breakouts of my life. Now, I'm sure that using the same concept with other brands will work too. I've already considered over-the-counter replacements but am enjoying seeing my skin clear up too much to give it up yet and risk a new product not working. I've still got scars that I'm slowly watching fade. Lastly, some disclaimers: I am eating a mostly paleo diet. My acne is hormonal. I'm in my late 30s. I've been on Proactiv for 4 months. I am not associated with Proactiv at all.
---
BEWARE!

BEWARE! Proactive Plus made my skin much worse and bleached my sheets. And the company has the WORST CUSTOMER SERVICE ever and I ended up having to dispute the charge with my credit card company. DO NOT GIVE YOUR BUSINESS TO THIS DISHONEST COMPANY. Proactive Plus advertises a 60-day money back guarantee. When I called for a refund, the agent gave me another phone number to call. I tried it several times and nobody ever picked up or returned my messages. I called the main line again, and the agent gave me the phone number for their 'Escalation Department.' I left a message there too and nobody ever called me back. They advertise the 60-day money back guarantee in commercials and on their website, but make it impossible to get a refund. I wish someone would file a lawsuit for their FALSE ADVERTISING.
---
I like the old formula of this better :(

This is a lot thicker than the original proactiv cleanser. It smells horrible, like straight up bleach. It does the job at cleaning your skin though.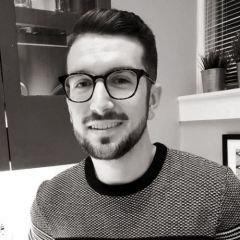 ---
what an awesome surprise!

**Disclaimer: I am not employed by or have been asked to write this review. This is my personal review and not based on or biased by any sources other than my own experiences. This review is for the cleanser (step 1), and I will review the other products after this one as well.** I started the Proactiv+ system about two weeks ago. I tried the original ProActiv system back in 2006-2008 and then again in 2010 without positive results. In fact, my skin seemed to worsen with the original ProActiv system. So when I received this ProActiv+ system, I hoped it would work, but from past experiences, did not plan to see any favorable results. I was COMPLETELY wrong. The bottle was very small compared to what I had expected to receive. In my evening bath, I used a dime size amount of cleanser and applied to my face gently. I did not think that I had enough in my hand at the time, but I was wrong there too. It lathered up so well and a small amount goes a LONG way. The directions state to apply to face 1-2 mins. I applied to my face and massaged for about 2 minutes while listening to some music and relaxing in the tub. The smell is so great. The smell in itself is like aroma-therapy. It smells so clean, botanical, and very fresh. After 2 mins, I began to rinse the product off. It rinses off extremely easy and I immediately felt smoother skin. My skin was the softest I have ever felt. My skin felt so clean, my pores were immediately smaller, and I did not have ANY noticeable blackheads. I was so surprised. This cleanser contains 2.5 % benzoyl peroxide and glycolic acid (AHA) so I am sure that is the key here. Now after using this for 2 weeks, my skin is beyond clear. I have never had my skin this clear before, and I used to use the Acne.org system for several months! Of course, I am using the full Proactiv+ system which consists of 3 steps + additional proactiv products. I am probably never going to stop using this. This is incredible! I highly recommend the entire system!

---
proactive plus has changed me!!

smoother skin acne cleared up in a few days Proactive Plus is amazing! I do not work for Proactive. I am a 39 year old mom of teenagers and I was still having acne problems myself! I have had acne since I was 14 years old. My skin was very oily and my acne changed over the years from big cystic acne to small tiny bumps mainly on my forhead and sides of my face. I have literally tried every product imaginable. I also used the regular Proactive for a few years in my late 20's and early 30's. It didn't really clear my skin up that well. About 3 months ago I saw the infomercial on tv about the new Proactive Plus. I decided that I had nothing to loose and give it a try. I also ordered it for my 15 year old teen daughter. We received our 30 trial in the mail. In two days I saw my skin improving!! The exfoliator, which is step one, absolutely made my skin so smooth and soft that I could not believe it! It also removed all of my makeup after just one wash. With most facewashes, I had to wash my face 2 or 3 times to remove my make up and then use a washcloth to make sure it was all gone. I wear foundation, powder, blush, lipstick everyday. This exfoliator is so awesome and I cant imagine ever giving it up! After the 30 day trial I received my 3 month supply. Just to let you know, you will automatically be put on a regular shipment with Proactive after you start your 30 day trial unless you call to cancel. I did call to make sure I was going to receive a 3 month supply for myself and my daughter. I had no problems speaking with someone and getting the answers I needed. Some people have reported that they had problems with customer service. I have now been using Proactive Plus for 3 months. You would never know that I have ever had acne. My skin is soft and smooth and my makeup is not used to hide my skin anymore. Proactive is expensive than other products you get over the counter. But I don't have to waste my money anymore and my time trying other products. I know what works and I know that I am never going to run out. Plus it beats going to the dermatologist. My 15 year old daughter loves the products also and we will continue to use them!
Personalized Advice Quiz

-

All of Acne.org in just a few minutes