Paula's Choice Skin Perfecting 2% BHA Gel - Reviews
Paula's Choice Skin Perfecting 2% BHA Gel
---
---
View Ingredients
Ingredients
Key Ingredients:
Willow herb, bisabolol, BHA (beta hydroxy acid), phytosphingosine, grape seed extract, green tea, salicylic acid.
Other Ingredients:
Water, Methylpropanediol, Butylene Glycol, (solvent/water-binding agent), Polysorbate 20 (emulsifier), Salicylic Acid (beta hydroxy acid/exfoliant), Phytosphingosine (cell-communicating ingredient), Hydroxyethylcellulose (gel-based thickener), Vitis Vinifera (Grape) Seed Extract (antioxidant), Camellia Sinensis (Green Tea) Flower/Leaf/Stem Extract (antioxidant) Epilobium Angustifolium (Willow Herb) Flower/Leaf/Stem Extract (anti-irritant), Bisabolol (anti-irritant), Sodium Hydroxide (pH-adjusting agent), Tetrasodium EDTA (chelating agent).
The list of ingredients above is provided for informational purposes only. Always check the actual product label in your possession for the most accurate ingredient information due to product changes or upgrades that may not yet be reflected on our web site.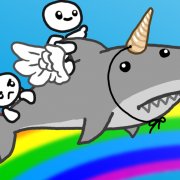 ---
Did nothing I have had blackheads on my nose ever since I can remember. In fact, I remember one time, a boyfriend told me I should get those blackhead strips for my nose. That was super devastating really - here i thought I was the only one who was aware of them. I guess not. Ever since then, I pulled them out as fast as they came in, but then I noticed that my pores seemed to get bigger and bigger. And they just never stopped forming. So I tried everything I could find with the word "blackhead" on it. None of the drug store stuff ever worked, then I went bigger (read more expensive). Tried proactive, tried R&F, tried curology. Check check check check check check. This one was recommended to me by my dermatologist, kind of in passing. Actually she gave me 2 names to try, Paula's Choice and Ninja Skincare. Ninja sounded too… boyish, I guess? So I went with Paulas Choice. Just sounded nicer. IDK. But long story short, it did nothing. Like nothing. I still kept pulling my blackheads out, they kept coming back and my pores were still huge. Onto my derms next recommendation - Ninja Skincare. I had my doubts but I ordered their salicylic acid 1, not sure what the "1" meant, but it was what they recommended to me when I called them. I was told to use it every night before bed and then to check in after 2 weeks. After 2 weeks, I did as they asked and called. They told me to start using 2 layers at night and then in a couple of weeks maybe add it into the daytime routine. You would not believe the difference in my skin after 4 weeks of use. No more blackheads forming in my nose or anywhere else. And for the first time in 15 years, I can not even pull a single blackhead out of my nose even if I wanted to. There just are none! My pores are still there but I looked at the before and after pictures and they are definitely getting smaller, prob cause none are even forming any more. Still trying to wrap my head around the fact that I found a product that actually works, that does what it says it will do. I told my dermatologist about it and she said she was not surprised, that she had only heard good things about them. I am just happy she recommended me a topical product that worked and not some prescription like they normally do! But when it comes to Paulas Choice, I would say to pass on by - for the money, the results just aren't there.
---
Didn't work Used for the following: Blackheads Scars Large pores Clogged pores Redness Saw no improvements in my skin whatsoever after a month of consistent use. I even made sure to wait at least 30 minutes after cleansing before applying the gel and another 30 minutes before moisturizing. Very, very disappointed!
---
Great for scarring I've had a scar in between my eyebrows since I was 13 (I'm 23 now) and it never seemed to improve until the last year or so when I started using this. It was an indented scar that always reminded me of a third eye or something and it's actually almost completely evened out now. The scar has always had a big impact on my self esteem and I'm so happy that it's finally almost gone! This product is pretty overpriced for what it is and I'm not sure if it's really much better than other BHA products, but it actually lasts me a pretty long time so I don't mind too much.
---
made my skin horrible gel goes on easily made me breakout irritated skin This product wasnt for me. I used iy on my forehead where i get small little acne bumps this made me break out in hundreds of bumps all really red and painful :( really wanted it to woek but it did not agree with my skin at all
---
Pretty good lasts forever makes skin pretty helps fight comedonal acne doesn't help with blackheads doesn't clean out large pores as well as I thought it would a bit on the expensive side This stuff is going to last me forever. It makes my skin look really nice, and is helping out my comedonal acne. I have light/moderate acne and I'm turning 20 in a week. I'm scared it might be drying so I use cetaphil face wash prior rather than an acne wash. I've only been using it at night but might start in the morning too. I'm also using clindamycin which was prescribed but I'm scared of mixing the two together so rather than using them both at the same time, I use Paula's at night and the clindamycin in the morning. Might mix the two to see how that works? I don't know yet.

---
BHA 2% a lifesaver for those coming off Accutane THIS portion (VVV, 5 stars) is with respect to people coming off Accutane: I ended my Accutane course a few years ago and wanted to make sure that the acne would NEVER come back (like most people I presume). I used the 2% BHA in the morning and Retin-A Micro at night. I can happily say, TWO years off Accutane my skin is completely clear. The BHA is not greasy at all and leaves no weird sheen or oiliness. Also, it is reasonably priced (about $20). I hope this does not sound like an advertisement! The reason I write this review is because I feel it would be a huge disservice to Paula's Choice if people do not know there are excellent options (that are well-priced too!). THIS portion (VVV, 2 stars) is for people not coming off/taken Accutane: Honestly, I'd have to say DO NOT use this if you have not taken Accutane. I used this BHA before I took Accutane and it made me break out in terrible acne. I am not sure if I did not stick it out long enough but maybe it had to do with clogged pores? Accutane essentially "purges" your pores so it acts as this does (although with a greater efficacy). It is a well-formulated product although I wouldn't really recommend ANY BHA product for a person who has lots of clogged pores. Expect those clogged pores to turn into pustules/cysts if you do before you have "clear" skin! That's just my opinion. Anyway, 5 stars for maintenance after Accutane, a shaky 2 stars (+1,2,3,4/-1 depending on person) for those with clogged pores who have not taken Accutane (Isotretinoin).
---
Skin Perfecting 2% BHA Gel
---
Skin Perfecting 2% BHA Gel Reduce acne marks Black heads DISAPPEAR! Even skin tone Skin is softer None ! I highly reccommend this product. It cleared my skin of black heads! Not one left after a couple of weeks of regular use . This product made the difference for my skin. I guess is the power of BHA! Way better than AHA .
---
Skin Perfecting 2% BHA Gel -GREATLY reduced inflammation -Balances skin -No irritation -Can use under makeup -A liiittle pricey, but nothing unmanageable. I was extremely unsure about trying this product since I have reacted badly to salicylic acid products before. I researched that all of her products were pH balanced, though, and gave it a try. I am so glad I did! I started breaking out in inflamed acne all over my cheeks and chin out of nowhere and after sleeping with this on, it reduced the inflammation of every pimple by like 75%. I had one particularly bad cyst on my right cheek that I thought would take a week to go away, and this stuff almost killed it overnight. Also, I use this in conjunction with Differin with no irritation. Awesome product, I hope it continues to work so well.
---
Skin Perfecting 2% BHA Gel
---
Skin Perfecting 2% BHA Gel Skin was much softer and brighter Broke out in deep cysts While I could tell that it was making my overall skin look better, it also made me break out in painful cysts in my chin. I really wanted this product to work for me and kept giving it more time to get over any purging, but it turned out that it just wasn't for me