Skin Needling/Rolling - Reviews
---
Works but slow

This works but it takes time to see results... I do recommend it anyways as it's the only way to reduce acne scarring!
---
Good for grade 1 or 2 acne scars

I bought a ninety dollar Micro needling pen on eBay (MyM I believe). The idea behind the micro needling is to use the needles to break up the collagen fibers underneath the scar so they can remodel and fill in. So I continued to use the micro needling pen as i saw some (not much improvement) and figured that I would need a stronger Micro needling device because maybe the needles weren't penetrating the skin the way they should be so then in 2015 I purchased the 'Derminator' from vaughter wellness (owndoc) and noticed the difference in the design of the system. Again, I saw some minor improvements in my skin with the use of one needle '2.25mm' setting. After about a year's worth of use, I eventually realized that a lot of the 'improvements' may have been some temporary swelling so I was a bit disappointed. I would say these treatments are good for a grade 1 or 2 acne scars. (Grade 4 being severe ) ---
use a professional!

I paid $800 for 3 treatments in Canada done by a professional at a plastic surgery & aesthetics clinic and I am very pleased with the results. The procedure I got done is called Dermapen. That being said, I would NEVER attempt to do this treatment myself. So much of the results is dependent on using the right needles and going the right depth for the right amount of time; it requires a professional. I had a consultation with a dermatologist and then a tech at the same clinic did the procedure. I waited one month between treatments and did them in winter to avoid the sun as much as possible. I began to notice modest results after the second treatment but honestly the real results didn't start appearing until about four months after the last treatment and then WOW- I would say my scarring is about 50% better. I think I've enhanced the results by eating well and having a quality skin regimen that includes good exfoliating, moisturizing, and a vitamin C serum to encourage collagen production. Considering how impossible scars are to heal I would highly recommend this treatment.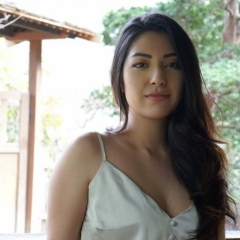 ---
Derma rolling may not be effective if you select the wrong needle size

I noticed a lot of comments here that I wanted to address... A few comments stated they used a 0.5mm for acne scarring and saw no improvement and most other reviews mentioned how much money they spent on such few treatments. Derma rolling is stimulating collagen growth and it is a slow process, but an effective one. It won't take anywhere below 3 treatments to see results and results vary depending on the needle size. You would need to do it for 3 months or more in order to see significant changes. Also, educating yourself is a huge factor in getting results. 0.25 mm does NOT stimulate collagen growth, but it does increase absorption of products and can be used daily with no damage. 0.50 mm induces collagen production mildly and helps with fine lines and wrinkles and some scarring - light and can be used every 2-3 days. 0.75 - 1.0 mm is the recommended use when it comes to acne scarring. This size is recommended for shallow to deep wrinkles and scars. This size also increases collagen production and it penetrates deeper and requires a longer recovery time. This needle is only recommended to use a few times per month, but I would recommend twice a month. Anything above 1.0 mm is for deep and severe scarring and is something you would consider if you have keloid scars and if so it's highly recommended to seek professional help. Overuse of ANY of the needles can cause more harm than good and poor after care can cause infection and scarring as well. When you expose your skin to open wounds you need to be aware of the chemicals you put on your skin, along with sun damage that can occur if you don't protect it. I would recommend using natural products with less chemicals to avoid irritation during this process. Things I would recommend (even without derma rolling) -Coconut oil is an anti bacterial with plenty of essential vitamins that can help your skin. You can make your own moisturizer by mixing coconut oil with essential oils of your choice. -Vitamin C oil is an added boost to brightening your pigment to lessen the appearance of acne scars. -Tea tree oil is a good option if you have oily skin, active acne, or have an extreme version of sebaceous cysts. Tea tree oil is the first recommended hollistic method for maintaining cystic acne. You can find tea tree oil soap bars with added essential oils for daily use. -Witch hazel is a natural astringent which also balances the PH of your skin, this is good for oily skin and has personally reduced acne by at least 20% -Hyaluronic acid is also effective for acne scarring treatments but I would not recommend it immediately after a treatment. I would only use this after 3-5 days after your treatment if you are using a 0.75 needle or above. Using it immediately after can cause irritation and redness.

---
Have been self-stamping for about a year now

I know there are a lot of negative comments on here stating this method doesn't work, but they've all generally come from people who have done only a few expensive professional treatments. There is only so much new "trauma" that can be done in a single treatment, so results will indeed be minimal if you don't do a lot of them. That's why I feel like it's better to learn how to do it yourself. It definitely takes commitment since it's time-consuming and painful, and you REALLY have to stick with it, but it really can make a difference. In the year I've been doing it, I've noticed my deeper scars have started to flatten out and are getting more shallow. It's important to give your skin enough time in the interim to repair itself, and to also use stuff like vitamin-C serum to promote collagen production and healing. I know I still have a long way to go, but I just picked up a more-expensive automatic needling machine, so I'm hoping in another year I'll see even more significant results.
---
Dermastamping/Rolling

I've been dermastamping for a year now. I use a 1,5 mm dermastamp. My skin is smoother, and my scars have become less deep,and some have vanished. This method is way nicer to your skin than lazer. I use vitamin c (powder mixed with water) and Vaseline based vitamin a cream after every session. I stamp once per month (sometimes less especially now in the summer - not good to be stamped and then getting out in the sun). I started rolling half a year ago (0,5 mm) - painful, but good for preventing wrinkles and rejuvenating my skin. I just bought single needles to try on some ice pick/enlarged pores, and will see how that goes.
---
Thumbs Down for Genuine Derma Roller

I wanted this to work. I really did. I had 5 treatments (derma roller and derma stamp) with a fully trained esthetician from May 2013 to January 2014. My skin is in better shape now (a bit clearer, softer) but there was no change in my mild scarring. I was disappointed. I still roll at home with a 0.5mm because I think it helps with sloughing off old skin cells and keeping your skin clear. Not worth it for scars IMO though.
---
Not significant results

you can do at home Don't improve deep scars It seems to improve at first, but for deep acne scars it didn't work for me. And if you do it yourself you have to be really carefull and clean it with alcohol. And if you use the wrong cream it will not be good for your skin.
---
No visible improvements Painful Downtime due to severe redness Expensive I had one of four sessions of the Dermaroller treatment. Despite being by far the most uncomfortable treatment I have ever had (chemical peels and various laser treatments previously) it did not work for me; In fact I believe it made the scarring worse. This was compounded by the fact that after the first week or two this skin looked fantastic and thought this was a miracle cure. I was to be disappointed and the improvements were short lived, most probably caused by swelling. I have not gone back for further treatments despite the clinic being usually excellent. Before the treatment I got a few spots and did have some redness already in the treated areas so maybe this could have been the issue. I would recommend making sure your skin is 100% acne free before trying this. Also, in person if possible, see the effects of the treatment on someone with a similar skin type.