---
Oh I wish this was right for me
This is a FANTASTIC moisturiser.. if you don't break out. I loved how it felt on my skin, I loved it and I wanted it to be for me. It did not break me out within the first week of use, but after week 2, and this has happened thrice now, I start breaking out with large pustules under my skin. I have oily skin and this butter did not feel heavy or greasy at all, it left my skin feeling soft. I only know it breaks me out through observing patterns. I think it's worth giving a go, but get ready to drop it.
Pros:
Feels fantastic, not too heavy surprisingly, smells great
Softens and ACTUALLY moisturises, even with my oily skin some oil free moisturisers have absolutely no effect
Skin did look better (more even skin tone, less inflamation) if you ignore the pustules
Cons:
Is slightly comedogenic and not a good fit for everyone ---
Absolutely amazing stuff!

So I bought my raw organic African Shea butter (the yellow looking one with the pretty generic clear round container) from the French quarter in New Orleans for $10. I've been dying to try this Shea butter out but never really put in the time for it. I finally got it and I want to share with you all how it's working for me. First off, when using this product, you only need a little amount (a little goes a long way). Take the amount you wanna use and rub it between your fingers for a good 30 seconds at least. If you apply this directly to your face hard, it will take forever to melt and you will just irritate your skin with lots of rubbing and rubbing. I use this on my face, neck, lips, eyelids, and eyes and so far so good. No breakouts or irritation at all. I have oily, acne prone skin, and most products break me out. This does not sink in quick like a moisturizer, which is why I recommend it to be used during the night time before bed. It looks greasy and will sort of make your imperfections pop, but leave it on your face, go to bed, wake up, and bam. Glowing skin, acne and acne scars are reduced, redness is reduced, my pores are smaller, and my skin is smoother. This stuff is literally heaven! Again, I don't recommend wearing this during the daytime because of the greasy look of it, unless you have insanely dry skin. I highly recommend you guys try this stuff out. (ps, make sure you store in a cool place or else it will melt and leak everywhere, trust me, I learned from experience). Hope I helped!
---
Good, soothing stuff

I've been using this for several months now. I have only tried the pure, organic variation (I'm not a big organic person, but seemed like a good place to start). It's greasy, so I use it at night only after washing. Doesn't break me out, and feels soothing when my oily skin is overly dry, or excessively sweaty. One thing that I found strange about this was, you have to melt this in your clean hands first, otherwise you're going to just rub your face a lot until it melts, which probably isn't good for acne. The melting point is in the upper 90 F range. Also, seeing my face so greasy made me uncomfortable, but after a few weeks and no new breakouts I've been comfortable with it ever since. This isn't some kind of acne miracle or cure in my mind, but worth having in the night routine for me since it doesn't clog my pores or cause breakouts. The soothing is nice!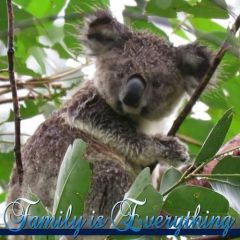 ---
It's not what you use - it's the way that you use it

I tried using it alone but it really itched and broke out my face. Gave me a some juicy, mean red, cystic pimples that sat right against nerve endings. I kept it for my elbows and knees but...after several makeup artists recommended applying primer on top of skin care, I figured I'd give it another go in a different way. First things first I cleanse twice a day with a gentle, non-foaming cleanser. I remover every speck of makeup with remover too. When my pores feel congested I mask/polish my face with an activated charcoal capsule mixed into said clean. I tone with alcohol free toner. At night I apply rosehip oil and tangerine oil mixed in a 1:1 ratio. I massage the oils into my face, neck, and trapezius muscles. When the slip starts to dry, I gently rub the oils up and into my pores. Rosehip oil is awesome as is tangerine essential oil, but you have to use them only at night and make sure to use a good spf in the daytime.(physical, not chemical) I was supposed to get a couple of big ol' mean reds yesterday, well, anytime this week really - all i got was one tiny pimple, I popped it.(because I'm' human doggoneit) It was completely gone within 30 minutes or less. I get dehydration lines - because every moisturizer I try either dries out quickly or breaks out my face. This protocol almost erases the fine lines as well as clearing up my skin, and it prevents brown spots. I've even been getting compliments from a no nonsense nurse who asked what i was using because my skin had a glow/radiance, my pimples cleared up, and my pores are smaller. The title's a bit misleading since what you use is important. It has to work for you, and it has to work fast or you won't keep using it. That said, this works for me. If you have any of these oils or others with good ratings and you don't believe they work for you, I suggest trying to exhaust as many methods and ratios as possible, or at least until you're sick of trying. ---
A must for acne prone skin!

I use 100% unrefined shea butter from Ghana, sold by PureFX. This butter is a yellow colour, solid in room temperature, and comes in a simple plastic container. I will first state that shea butter is rated 0 on all comedogenic scales - thats lower than even jojoba oil! And it is arguably even more moisturising. I had severe flakes and redness from benzoyl peroxide, so much so I was considering stopping as I almost decided having pimples would look better. Within a day I felt less tight in my face, and in a week the flakes were gone. Now I have heard people saying shea butter breaks them out. I am almost certain that these breakouts are either, A- not related to the shea butter or B- due to refined shea butter or shea butter mixed with other things. If your shea butter is white and scentless it is probably not unrefined and you should only use it as a body moisturiser as it will be good for dry skin but will not contain many of the best properties that make it so good for your face and it may also lead to breakouts. Your shea butter should be off white to yellow and smell very nutty. There are videos around on how to tell quality shea butter by the scent and colour and these may be useful because you want quality for your skin! Shea butter is amazingly good for itchy, sore, flaky skin, wrinkles, and especially red marks! I'm still reasonably early on my regimen with benzoyl peroxide so get the odd pimple. These disappear a lot faster with the shea, and the marks disappear in days sometimes! My skin looks shinier, healthier, and much more even. One thing i will say though is that it is very greasy. It goes on thick and can make your skin very slippery, so if you are oily you may only want to do this at night, or on days you are at home. I have notoriously oily skin and still use this during the day as my sole moisturiser, and find that either putting it on lightly just on problem areas, or blotting with tissue paper makes it look like a slightly dewy moisturiser. Makeup also does not go well over a very thick layer, but if you apply it thin or blot it I find it actually helps foundation glide on (not able to speak on this too much - I basically dont wear makeup any more! Thanks to shea butter! I was going much lighter on my foundation since starting benzoyl peroxide after wearing it just about daily for years, and now shea butter has given me all I need to drop it completely and feel good about it :) ) It also can get on pillows durng the night but this isnt too much of an issue as it doesnt seem to stain. Its just a little sticky. But for these few negatives, I think all the positives make it absolutely worth a go! Plus, its really dirt cheap for unrefined shea butter! No need to buy from some established fancy skincare brand- just buy it from anywhere that sells organic products or essential oils - I got 100 grams for $7 NZD and it is lasting me months so far and I even sometimes use it on my body! Anyway well worth a go! I know its a very long review but I think everyone should know what an amazing natural product this is! Free from any harsh chemicals, kind to your skin, and better than anything heaps more expenisive!
---
Fades post acne marks helps skin heal fast moisturizes packed with healthy fats for your skin 100% natural a little goes a long way inexpensive lasts a long time multi use non really except if you use too much it will leave your skin very greasy Got rid of the most stubbrn acne marks i've had for years! Also, i have a cat and got some flea bites from fleas she bought in the house. I thought my feet were ruined forever! The horrible ugly scars from the bites are almost 100% GONE! I even cut my hand with a slicer a few times one day and was left with white scar lines after the cuts closed up. I applied the shea butter twice a day for 2 weeks straight and it looks like the skin on my hand is brand new!!!! Excellent product and would recommend in a heartbeat. Also good to use as a moisturizer, heat protector for hair, natural sunscreen, ointment for minor cuts