Basis Sensitive Skin Bar - Reviews
Basis Sensitive Skin Bar
---
---
View Ingredients
Ingredients
Sodium Tallowate, Sodium Cocoate, Sodium Palm Kernelate (Palm Kernel Oil), Water (Triple Purified), Glycerin, Petrolatum, Almond Oil, Titanium Dioxide, Sodium Thiosulfate, Chamomilla Recutita (Matricaria) Flower Extract, Aloe Vera (Aloe Barbadensis) Extract, Cyclopentadecanolide, Pentasodium Pentetate, Tetrasodium Etidronate, Lanolin Alcohol, Beeswax (Apis Mellifera).
The list of ingredients above is provided for informational purposes only. Always check the actual product label in your possession for the most accurate ingredient information due to product changes or upgrades that may not yet be reflected on our web site.
---
Was working great until ....

I've had this soap for about two months and when I first got it I had bad scarring and acne on my cheeks it was working until 4/19 when it made my skin so irritated and it burned for a whole day now on 4/20 all of my skin is peeling on my forehead and cheeks
---
Great for me, oily skin

I have very oily adult skin, and, like others, found this to make my skin feel oil free and tight after use, but not over-dried. It doesn't irritate me at all, although will temporarily burn the eyes if you get soap in them (when I do this, the burning dissipates quickly, unlike harsh cleansers which linger). I just use lotion at night and sunscreen during the day. Face feels less oily with sunscreen on too. Only face soap I'll use! Very affordable and accessible- available all over the US.
---
Favorite Cleanser

I'm not picky when it comes to cleansers, but this is my favorite of the ones I used. It works great as foam for shaving; it's soothing, and it's fragrance- and dye-free.
---
Love but can only use 1x a day

I bought this soap because it is fragrance free and I've read good reviews. I get mild acne on my chin and cheeks and this bar made my face smoother, softer and brighter and cleared up most of my acne. I did find that it was a little drying, however, so I usually only use it once a day since I get lazy about moisturizing. If I use it twice a day I'll make sure to moisturize after so my skin doesn't feel too tight. It does not make my skin dry to the point where it starts to peel or flake though, just makes it feel a little tight. Also fyi the moisturizer I use is the acne.org one. It's the only one I've found that doesn't make me break out. I only use one pump of it, two like they tell you to use is too much for my face, and I always wash my hands before using it.
---
Great soap

I use the bar for both face and body, works great !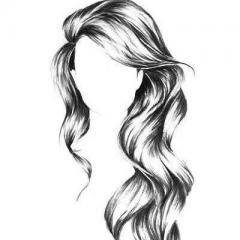 ---
Great

I have been using this bar for 2 weeks now, and have had NO negative issues with my skin. Up until now (8 years) , I've only used Acne.org's cleanser because it was unscented and was easy to purchase with the Acne.org BP. However, I tend to go through cleanser more than BP because I workout and wash my face often - so the price to order cleanser with shipping and then wait time made me decide to find something I could buy local. I found this at my local Walgreens - it was $3.00 with tax - for 4 oz. This is a little cheaper than Acne.org and I can just walk into the store and buy it (no shipping costs, no waiting) so I was really hoping this would work with my skin. Now after 2 weeks, I have had not a single zit or irritation from it. It has no scent and the bar lasts FOREVER. You don't need much - so I'm really happy to have found something to save on ordering online all the time. I have found that it is drying (even more drying than the acne.org cleanser - on my skin) but for some reason, having my skin dryer after washing seems to work BETTER with my BP absorption. I've found that by the end of the day, I don't have the shiny/sheen/oily looking skin like I did with the acne.org cleanser - combined with having BP on my skin all day. I think that because this soap bar is more drying, it allows the BP to absorb instead of just "lay" ontop of my skin, which I think was happening with the acne.org cleanser. Even when I wash my face at night - my skin feels more like skin now (when washing the BP from all day) versus when I'd wash my skin when using the acne.org cleanser + BP, it always felt like my BP was slimy and still sitting there on top all day. Never really absorbing. So, I would highly recommend trying this if you want to cut costs from ordering cleanser online, or if you just want something to handle your oily skin a bit better. I've also noticed that my skin looks less "red" with this cleanser + BP versus when I was using the acne.org cleanser + BP. It might be the Basis has some more natural ingredients, or it could be the Basis is allowing the BP to soak in more into my skin - I don't know, but I know that my BP red tinged skin is gone. I love this cleanser. EDIT: Just wanted to come back and add that it's now Aug 2015 and I'm STILL using this bar as my only face wash with the DKR method. I highly recommend this face bar. I even switched back to Dan's cleanser for a week to try and use old products up, and I had breakouts appear. I immediately went back to the Basis. It's a great, CHEAP face wash bar.
---
Good, but drying

Doesn't break me out Lathers well Cheap DRYING This is a very good bar. It is gentle, hasn't caused me any breakouts in the year that I've used it, and it lathers very nicely. The only problem I have with it is that it dries out my skin, and it gets pretty bad in the winter. Really good bar besides that though, and it's not expensive either. I would give it a 5, but the over-drying of my skin can get pretty annoying.
---
The best bar I have found to use with The Regimen

Unscented Affordable Gentle, yet with a thick lather None While it may not lather quite as well as the Cetaphil Gentle Cleansing Bar, this bar does generate a nice, thick lather which makes moving the hands across the skin easy and non-irritating. It cleanses the skin without over-drying and is very affordable. The lather also works great as a shave "cream." The reason this is my favorite bar is a combination of the above plus the fact that it is unscented! Bravo to Beiersdorf, Inc., the company that makes Basis, for leaving this bar without added scent. Much appreciated.
---
Feels good Cleanses well Good for acne prone Little Drying It's really good. It makes you feel clean & fresh throughout the whole day, & your skin spears brighter & smoother !
---
cleans skin gets rid of excess oil cheap great lather drying!! I just wanted something simple to not overload my skin with chemicals. This was very good, but it definitely left a "squeaky clean" feeling. I am usually not picking about that stuff, but I know some people don't like that. However, you HAVE to use a moisturizer with this. No doubt. This IS soap, anyway, and will dry out your skin. I didn't realize how--average, I guess--this was until I switched to the Basis Vitamin Bar. That is excellent! It hydrates the skin and makes it so smooth :) I like this, but the vitamin bar is amazing.