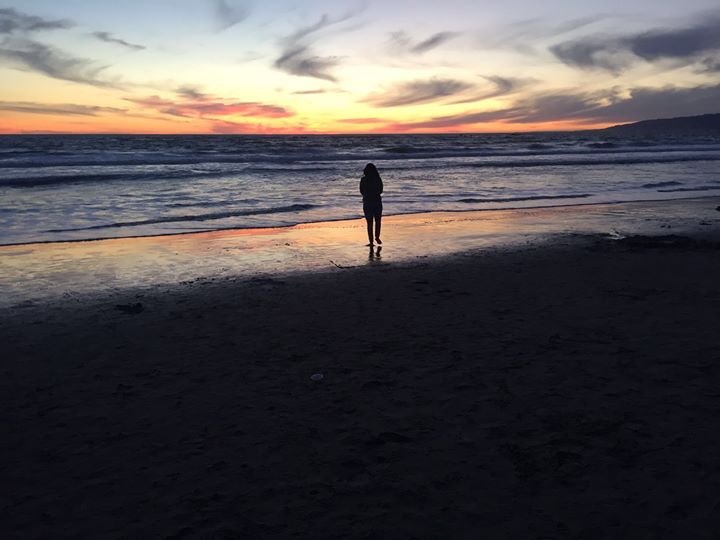 Total Reviews

0

Content Count

17

Joined

Last visited
Community Reputation
1
Neutral
In my experience, such wounds have pus inside. Have you considered compressing with saline water? I would heat water and dissolve some salt in it. Next, I would soak cotton pads in it and compress for about 30 minutes, putting the cotton wool to the cyst till it cools down, and then repeat. This helps the pus to localize and rise to the top, thus helping the infection heal faster. I have also found retin A to be very useful in bringing infections to the surface.

@beautifulambition when you get a chance, could you please let me know what you think? Thank you

There's a new indentation I see, like a linear scar, possibly a nokor entry point scar. Is there a chance this may resolve itself or something I can do to get it resolved at this stage? It's been ten days since subcision. Also, when can I start micro needling? Thank you

Exactly a week since 1st subcision. Right Left: Forehead:

Thank you. I didn't have much bruising till yesterday. Things had started turning yellow in fact. I think I slightly overdid the suction last evening (about four passes 4 seconds each)other and have cupping marks as well as bruising. Some of the deeper scars have started to get re-depressed thought I *think* to a shallower extent. I don't feel any hard lumps under my skin yet.

My face is blue and black and its been six days! I believe its because of the suctioning.

Is it possible that I may end up getting hypertrophic scars?

I started suction today, using a Chinese cupping set that I bought of Amazon. I have suctioned the subcised areas, and held the suction pump up to a count of ten. As expected, the area immediately became dark due to a rush of blood. Suctioning was not uncomfortable at all. I intend to do this everyday. The chicken pox scar on my forehead looks quite the same even after the subcision. Same goes for the deepest icepick scar next to my nose. The doctor did not subcise the other icepick scars.

I got my first subcision done today. The doctor came in and marked my 40 worst scars. He took my opinion on if I agreed with his idea of my worst scars, something that I really appreciate. Then the nurse injected the areas to be subcised with Lidocaine. I think she had to go get an extra bottle because she had to inject me so many times. Perhaps I am too sensitive? She was really nice and asked me if I was doing okay. I asked the nurse if I could take Advil for pain after. She said that Advil acts as a blood thinner, so Tylenol is a better choice. However, I had taken an Advil yesterday for menstrual cramps, which, she said, explains why I was oozing more blood than is usual. Then the doctor came in and subcised my scars. I didn't hear any popping sounds so to say, but did feel things breaking. Or maybe that's just psychological. I have been asked to use a very gentle and non-medicated face wash for about seven days. I plan to start suctioning on Day 3. I didn't do fillers this time, mainly for financial reasons. However, as per @beautifulambition's suggestion, I will bring this up with him on my follow-up visit. There is no pain right now. I was feeling a lot of discomfort all this time (about an hour since the process was completed) but am feeling better now (touchwood).

Can I excise my icepick scars? Is it risky?

You should try Dr. Ganjoo in Gujranwala Town.

 @beautifulambition @Petsmethank you very much for your replies. I have tried to upload better photos. Hope these are more helpful. How much time do you think I should allow between two subcisions?

Hello everyone, Introduction: I am a 27 year old female. The first zit appeared on my face when I was eleven. Since then it has been a continuous battle. I have seen good and bad days. While a doctor had advised me to take Accutane to knock it out for good, I decided against it given the side effects. Retina - A (0.025%), Clindamycin and general avoidance of dairy products seems to be keeping things somewhat under control (touchwood, I am going to say that a lot). I have some acne scars that are ten years old (very few).I was pretty clear before 2014 with the use of the same medicines. I thought my skin will be fine and hence stopped using these. In 2015, due to stress and poor eating habits, I started breaking out again. I was able to control that with the same topical medicines in around January this year. Now, I want to work on the scars. I have been told by dermatologists that it is a good idea to use tretinoin all over the face for the rest of my life to help with age, texture and further incidents of acne. Doctor: I have an appointment with Dr. Morganroth soonish (I live in the bay area). I was supposed to have been done by now (February) but he was traveling (which I was not aware of, I had taken the appointment back in November) and I was not comfortable about getting it done by his substitute. Hopefully he will be there on my next appointment and I can be done with one round of treatment. He was a nice man and answered my questions. Treatment modalities: I think I have a mix of rolling, ice pick and box scars. I failed to ask this to Dr. Morganroth. He said he will do subcision but not TCA Cross. He said it can lead to bad complications and the results we see could be the best cases. I asked him if he would be able to subcise all the scars. He said no, some of my scars are linear in structure. I am not sure what that means. He added that I can expect 25% improvement but some have seen 65% or more. I plan to do about two rounds of subcision before June. Supplements: I take three capsules of Hair, Skin & Nails vitamins every night. Every morning I drink about 400 ml of kale leaves, 1 tbsp flaxseed, 1 tbsp Vit C powder, 1 scoop of collagen peptides, a squeeze of honey, a splash of apple cider vinegar and some water all blended together. I also drink about two cups of green tea everyday. Topical medicines and cosmetics: bp face wash, clindamycin, a gel moisturizer, sunscreen in the morning. Salicylic acid face wash, tretinoin at night. I don't use makeup at all, primarily because I have no idea how to use any neither do I know what will suit my skin type. I use some eye cream as the are around my eyes tends to get very dry. Pre-treatment: The substitute doctor advised me to stop using retin A for about two three days after the treatment to avoid possible sensitivity issues. Apart from that he said I can continue to live the way I do normally. Post-treatment steps: I have bough a Chinese cupping set and hope to suction once the insertion points have closed. Any advice or ideas are very welcome. In the attached photo you will see active acne. But this photo was taken in November last year. I have residual scars now. I would love to know your opinion on what kinds of treatments would help. I am particularly thankful to this forum for giving me hope, Thank you. and to @beautifulambition for always being so patient and answering questions. The following are more recent photos:

Sorry, but I am confused. Which one is the original post? Looking forward!Okay now I get it. Thanks.

Are you using Retin A or Tazorac or something similar to help with cell renewal?