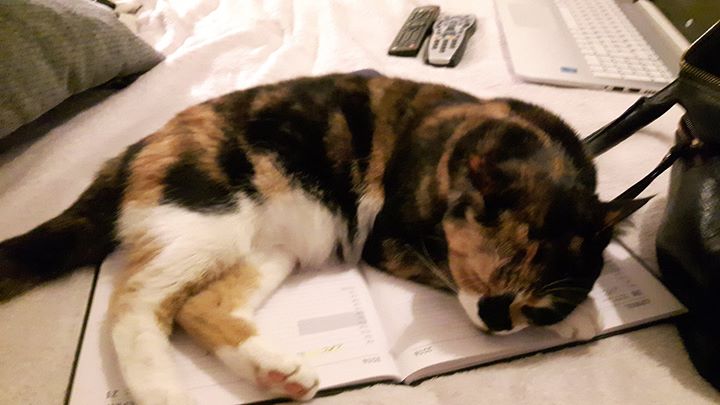 nikki_gargin
Veteran Member
Total Reviews

1

Content Count

169

Joined

Last visited

Days Won

2
Community Reputation
38
Good
Recent Profile Visitors
The recent visitors block is disabled and is not being shown to other users.
Yeah exactly what I was thinking. It will never be regeneration as that does imply creating what was lost again exactly. Which is impossible. A normal tissue replacement is more of suitable way to look at it. If it's flat, soft, pale and in a more basket weaved pattern then honestly it will most likely be invisable to others. If I breaks down the scar It has to go through replacing that scar with something. Newer better collagen. You mind find those dented scars do change and fill

Rewatched birchbiomed on YouTube talking about fs2..... and semantics are interesting. They don't claim full regeneration, but they say prevents scars in new wounds..... now apart from epidermis, dermis..eg.normal tissue, or scar tissue, what's the alternative? There actually isn't one unless it's a scab for life lol fs2 therefore must promote normal tissue generation rather than scaring. Maybe it can never be perfect like it never happened, eg under a microscope or perfect pigment, te

I wanted to shout amen after I read this lol scar cure involves molecular signaling manipulation to change how our DNA reacts to wound healing as such with fs2 and sunogel. The people finding these break throughs are geniuses. There is some form of regeneration available to us now through re injury like with laser, dermabrasion, peels etc. Scars could remodel back to pretty normal tissue but the fibrosis left behind from wound closure also prevents further remodelling. Again fs2. I r

For the flat hypopigmented acne scars have you thought of micropigmentation tattooing? For now just to see if it helps? I plan too try it once my scar is mature and flat. yeah i feel this decade is a new one for science. They are getting somewhere from no where in reality. I think people think this science is easy and want it NOW. I'm happy to wait because I would of be fucked 10 years ago and I know it! Pray for the scientists people LOL. Angels on earth.

Without a trial there is no release of sunogel so no one here will know this. If only! 2029 I'll be 41 lol please be before then. fs2 however they want OTC release within a year from now. So we can actually curiously look forward to this for now. It is the first ever drug for molecular scarring so...a lot to celebrate here I feel. We are lucky to be alive now.

Exactly. I can't see anyone turning up their nose even at 60% improvement because it's better than what is now. Walk before running, we are not going to go from scar to regeneration over night...might be 20 years....god I hope not! I think Sunogel will be better than FS2. He claims scarless atleast. But as said, were looking at 2022 maybe?

The fact a wound 2mm heals without scar backs up what I said before. It's obviously small enough to recruit naibour healthy cells quickly. The hair bulb is important and I'm not disputing what anyone is saying on this. All I'm saying is we know X equals Y (hair bulb equals skin) but our bodies work by stimulus mechanisms and we don't know if FS2 equals Y yet. They haven't said regeneration just stops scarring. So we still have no idea what that looks like. Mate seriously there is a pic i

I don't know why everyone is hung up on hair and sweat glands for acne scars. Laser hair removal removes hair. Skin stays perfect. I've got a 15cm by 20cm donor site from a burn that is scarred but contains hair. I think 1 technique is hair transplant to stimulate your skin to regenerate? Shown in science yes. But that stimulates your dna to do that. Fs2 turns on that pathway for you with no stimulus. That's the only difference. You might not need that hair with fs2...we don't know yet so it cou

They may release photos at some point from the burns trials. We have to bare in mind that burns, deep 2nd and deeper destroys stem cells in the skin and due to size of injury it is very hard for body to recruit naibouring stem cells from undamaged skin. Its not applicable really to acne scars or surgery scars. For scarless healing you need the recruitment from naibour healthy cells to infiltrate the wound bed and fs2 will help this by blocking the scar pathway. Quite amazing really.

I think fs2 do claim prevents scarring in new wounds. We don't know about old scars though if it's 100%, I got this from birchbiomed info.

No there is no mention of hair follicles and pores your right. I don't think FS2 is 100% perfect skin. Never did. But maybe normal looking scars eg even you can't really tell it's there.

Drugs like fs2 work on a molecular level Anish. In tablet form it will break down all scar tissue even internal scarring so stop stressing. Like accuntane doesn't discriminate from your face or your back nor does fs2 tablet. But you will need to wait maybe 4 or 5 years for that. anyways topical fs2 you don't need to cut anything open.

Fs2 claim yes, Anish lip 121212 if you type birchbiomed in google there is a 5 min vid with the CEO dated 5th december where he says.

It will work in the scar tissue of the atrophic scar. news update. Birchbiomed say could have fs2 topical on market earliest within a year. Also it won't need a prescription

You can find that out online just google it.