Dove Pink Beauty Bar - Reviews
Dove Pink Beauty Bar
---
---
View Ingredients
Ingredients
Sodium Lauroyl Isethionate, Stearic Acid, Sodium Tallowate and/or Sodium Palmate,
Lauric Acid
, Sodium Isethionate, Water, Sodium Stearate, Cocamidopropyl Betaine, Sodium Cocoate and/or Sodium Palm Kernelate, Fragrance, Sodium Chloride, Tetrasodium EDTA, Tetrasodium Etidronate, Red 17 (CI 26100), Titanium Dioxide (CI 77891).
The list of ingredients above is provided for informational purposes only. Always check the actual product label in your possession for the most accurate ingredient information due to product changes or upgrades that may not yet be reflected on our web site.
---
Best facewash
Switched from using an expensive face routine to using this, bp, and a cerave lotion and it cleared 99% of my acne. I feel like the cause of my acne was not cleaning my skin enough. I was on proactive for 2~ weeks and my acne got the worst its ever been, started using this face wash and within a week my skin was the best it had ever been in time for school. Tip: make a really good lather on your hands then rub into your face for around a minute making sure not to leave any spaces unwashed, if I break out its because I didn't clean one spot enough or I forgot bp lol.
Some people says that it made their acne worse but honestly it depends on the person, give it a try if you haven't already.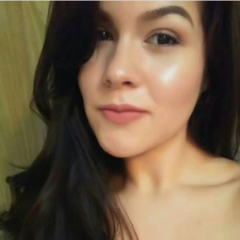 ---
Thee BEST cleanser, aka my HOLY GRAIL product
No matter what cleansers I have tried to help or reduce my acne, I always go back to dove soap bars. This particular one is simple, last lot longer than liquid soaps, no harsh ingredients, or bippy-boppy-boo fighting acne stuff, but yet cleanses and gives moisture to the skin. Unlike the dove sensitive soap bar, which I still like, it doesn't give me the dry feeling (especially since it is in the dry winter time) and it doesn't(apparently) have SLS which can irritate and dry out the skin more. That's why I gave this one a try, since alot of people recommend it and saw few ladies on youtube that use this one particular. The smell is very pleasing and it doesn't cause or irritate my skin. However if the smell of the rosa bothers people, then either the dove original or sensitive soap bar.
My current regimen:
Morning: Nothing (unless if there's a special event then gently cleanse with soap bar for 30 to 45 seconds, rinse, pat dry, and moisturize). If skin feeling tight/dry then slap on moisturizer (current fav vanicream cream).
Night: Cleanse with dove soap bar. If had makeup, then cleanse twice for 30 seconds. Every 2 to 5 days (or just when my skin needs it) exfoliate with a device (a baby rag towelette or hand glove exfoliate). Then use moisturizer (current fav vanicream cream).
Budget friendly?:✔️ Sure is! And since it is a soap bar, it last much longer.
Does it do its purpose?:✔️ Yes it sure does. Since it is none acne fighting ingredients, less chances are of irritating the skin. Additionally, it doesn't have the SLS which can irritate and dry out the skin more.
Would recommend?: ✔️ HIGHLY recommend it.
Overall, it will not hurt to try it...give it a shot and see how your skin works and try out different ways.
P.S. it will take about a month to see improvements, so be patience! Also, less is more when it comes to skincare

---
Great Smell Great Price Works well on acne very gentle None! As a teen with occasional breakouts, this dove bar works wonders! Its by far my favorite but i also like dove winter care. I use this and then follow with the pink clean and clear toner, then aloe vera gel. I no longer struggle with acne. :) Highly Recommended!
---
Super gentle Oil free Sodium Lauryl Sulfate free Salicylic acid free Benzoyl peroxide free Doesn't leave a film Not an exfoliant I absolutely love Dove Pink. I had countless prescriptions and over the counter products, but everything either didn't help or made it worse. On a whim, I tried the Dove Energy Glow bar, which was the best ever but it went off the market so I had to find something new. I like the pink bar better than the sensitive skin bar because the sensitive skin one has SLS - What?! Anyone with super sensitive skin, eczema, or an autoimmune disease may find SLS to be irritating and it can actually cause the acne or make it worse. I use this all over my face and body, and even on my scalp if I get some crazy build up that would normally require clarifying shampoo. It left my hair super soft and clean, but don't try it a second time in a row. The only cons are that you will still need a separate exfoliant, and it's not organic (but I don't think any of the products on this site are). When using my exfoliator, first I wash my face with Dove, then the exfoliator, and then the Dove again to remove the film from the exfoliator. It may sound like too much, but it works the best and isn't any more drying that way than any other acne products I have tried. I have used it for years with great results for both my acne and eczema. With Dove and birth control, my acne is light or non-existent instead of moderate to severe.