Neutrogena Oil-Free Oil-Free Acne Stress Control, 3-in-1 Hydrating Acne Treatment - Reviews
Neutrogena Oil-Free Oil-Free Acne Stress Control, 3-in-1 Hydrating Acne Treatment
---
---
View Ingredients
Ingredients
Active Ingredients:
Salicylic Acid (2%) (Acne Treatment).
Inactive Ingredients:
Water, Cyclopentasiloxane, PEG 8, Dimethicone, Dimethicone Crosspolymer, Sodium Polyacrylate, Vinyl Dimethicone Methicone Silsesquioxane Crosspolymer, Cocamidopropyl PG-Dimonium Chloride Phosphate, Cucumber (Cucumis Sativus) Extract (Cucumis Sativus), Camellia Sinensis (Green Tea) Leaf Extract, Glycerin, Panthenol, Butylene Glycol, C12 15 Alkyl Lactate,
Cetearyl Alcohol
, Glyceryl Stearate, Cetyl Lactate, PEG 75 Stearate, Ceteth 20, Steareth 20, Trideceth 6, PEG/PPG 18/18 Dimethicone, Sclerotium Gum, Laureth 23,
Laureth 4
, Disodium EDTA, Benzalkonium Chloride Solution, Potassium Hydroxide, Green 5, Yellow 5 Lake, Blue 1 Lake (CI 42090), Fragrance.
The list of ingredients above is provided for informational purposes only. Always check the actual product label in your possession for the most accurate ingredient information due to product changes or upgrades that may not yet be reflected on our web site.
---
Skin got red and hot... and acne got worse! I have been using Neutrogena products for a very long time with no problem - mainly their lotions and sunblocks, I guess in retrospect. I always thought they were good, like super high quality for something you could buy at the store. It made sense to me, when I started to breakout out of nowhere last year to try them. I bought this product, read the instructions and followed them. Within a week, my face was tight, red, burning to the touch and sprouting more zits than ever before. I was totally horrified. I called a friend of mine in the skin care business and she told me that Neutrogena products are crap, filled with tons of chemicals and just straight up no good. I still can't believe it! I looked it up and she was right there are so many articles about how bad it is!! Especially their sunblock. I can't believe I have trusted them with my skin for so long! She told me to try a couple other products that couldn't be found at the general store. Her clients had had good luck with two of them, Exposed and Ninja. I hadn't heard of either, called them both, explained the situation and ultimately went with Ninja. really great company , the trifecta of good - customer service, price and awesome product! My skin cleared up really quickly, now I am even off the medication and even better' I am not wearing makeup any more to cover up my spots!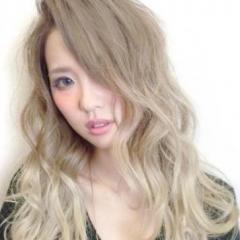 ---
<3 <3 <3 I LOVVVVEEEEEEEEEEE THIS!!! Other products have always felt weird on my face and broke it out more but this is a fresh and moisturizing acne treatment. Just take a bit and put it all over you problem areas, or in my case my whole face lol. Make sure to use moisturizer after! (I use spectro, its helped me a lot!) It clears up skin really well and my face always feels so smooth and nice after. I have bad breakouts and cystic acne but this really helps me with redness and soothing irritation which is the first step to clearing skin. I really love the products on this line so far. If you have confidence in your products, you will really believe it works, and it will work! Like the old sugar pills trick make sure you feel motivated and open to all products. I really love this and am excited to continue using it. The smell is really nice for one, and if its not working for you don't worry! Even if it doesn't help right away, find something comfortable for you rather than something you are always worried if its working. give your skin a break, and dont use the same products for too long.
---
Helps with redness This product helped reduce redness on my face as well as larger pimples, but after using it for a few months, it left me with small bumps all over my forehead because this product stripped my skin's natural oils. If you have sensitive skin I do not recommend this because the cooling/tingling effect is known to damage skin. On the other hand, it is good at bringing the heads of pimples to the surface, but I wouldn't use it everywhere on the face.
---
TRASH NEVER PUT THIS TRASH ON YOUR PRECIOUS FACE!!!!!!!!!!!!!! I had moderate acne and then I was making a lot of progress and I went from moderate to mild acne my face was almost clear, I was so HAPPY, I wanted to speed up the progress. So I purchased this product to help. The first day it started drying out my face my face was DRY AS HELL and I have OILY skin. so yeah, then it started burning into my flesh and oh my lawd this was painful and my face was red as hell and it sucks cuz my skin tone is fair so I looked very very strange, then I noticed that the irritation was causing a lot of pimples, I broke out so bad I have never had so many pimples in MY DAMN LIFE. I threw it in the trash, in 1 day and 1 night it totally ruined meeeeeeeee!!!!! It's been a month since then i have mild acne now but wow i suffered so much from that.
---
Oil-Free Oil-Free Acne Stress Control, 3-in-1 Hydrating Acne Treatment Prevents non-hormonal acne Moisturizing but does not make my skin oily (might be an issue to those with oilier skin though) Very nice consistency, completely clear and easy to apply Feels good on the skin, does not sting at all Not very useful at clearing up existing spots Took a couple weeks for acne to completely stop forming Fragrance: The smell was pleasant but strong when I first started using it. I don't mind it but fragrance is unnecessary and could be irritating to skin (hasn't caused a problem for me though). I used to break out almost exclusively on my forehead. It was never-ending and my forehead was absolutely never clear.. One new blemish a day. I've been using this for a little over a month and my forehead hasn't had a blemish in almost three weeks. Thank god. While this has pretty much stopped my usual breakouts completely, it did not prevent a terrible hormonal breakout on the sides of my face, where I don't usually break out, a day or two before my period. The rest of my face did manage to stay completely clear, which doesn't really ever happen. Otherwise, I love this product, because I don't have to deal with any burning or stinging and yet it's very good at keeping my pores clean when no other product or prescription worked.
---
Oil-Free Oil-Free Acne Stress Control, 3-in-1 Hydrating Acne Treatment
---
Oil-Free Oil-Free Acne Stress Control, 3-in-1 Hydrating Acne Treatment
---
Oil-Free Oil-Free Acne Stress Control, 3-in-1 Hydrating Acne Treatment Cheap and easy to use Didin't work at all for me!! A friend reccomended me this product because she said it worked very well for her. I had a mild case of acne (not more than 3 pimples at the same time), and after a week using this product I broke out to have my chin really full of pimples!! Maybe this product would work for other people, but for me it wasn't good at all...
---
Oil-Free Oil-Free Acne Stress Control, 3-in-1 Hydrating Acne Treatment