Vitamin B3 Niacin (Vitamin B3) - Reviews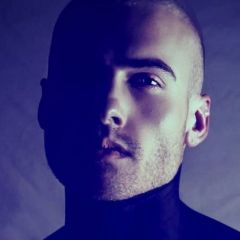 ---
Useful for cystic acne.

I am currently taking 500mg 4 times a day in conjunction with B5. I have have taken this product for approximately 3.5 years and I have noticed a large improvement to my skin. Not only did this clear my skin but it is also said to improve natural HGH production. In addition to other health benefits that I've listed in the pros section. I'm not a doctor but I do know this works to clear acne (especially cystic acne) from experience. Toxicity levels have been cited to be above the 3 gram level and I have not experienced any adverse side effects when taking this product above those levels at 4 grams a day. If taken daily the side effect (flushing) becomes less apparent as time goes on. This product can still be extremely efficient when taken only once a day, however the flushing effect is more noticeable. I recommend if taken only once a day to take it at night to avoid any lingering stares or curious onlookers. I highly recommend taking a regular Niacin product and avoiding the "non flush" products. The non flush seems much less effective. The flush is evidence of the vitamin removing toxins from your body. This is why over time you experience a less intense flush when taken regularly. Pros: Cheap if taken at the minimum dosage all while still maintaining effectiveness. Greatly improves skin clarity and vibrance. Reduces bad cholesterol. Improves blood lipid profile. Said to increase HGH production. Also said to increase sex drive. Cons: Flushing will occur if taken haphazardly or at smaller doses. ---
Eliminated my cystic acne Did not eliminate my inflammatory acne; the flush can be annoying. I started taking 250mg of time-release (low flush) niacin about six weeks ago. Within about a week, my problematic cystic acne was gone and has not returned. I have oily skin that is constantly broken out to a greater or lesser degree, and mild body acne as well that is also constantly present. In addition to the constant small zits, I always had at least one deep cyst on my cheeks that would hang around for weeks and leave hyperpigmentation that could last as long as two years. The niacin supplement was the only thing that changed in my regimen, so I am as good as certain that niacin got rid of my cystic acne. It has not cleared my small inflammatory blemishes, but they are fewer than before the niacin, and don't hang around as long as they did before. I am so relieved to have the cystic acne gone that I am giving niacin a five rating. It's not perfect but has certainly helped. I have recently switched from 250mg of timed release to 100mg of regular (high flush) niacin. Oddly, the regular type that's supposed to cause more of a flush causes less of a flush for me compared to the low-flush version, unless I take it with citrus juice, which makes the flush very painful and extremely unpleasant. Be sure to take it only with water! Over all, this has been a good product for helping to clear up my skin. It's the only thing that has worked on my cystic acne, and that was my biggest stumbling block! I feel confident that I can clear up the inflammatory stuff with the right regimen. :) ---
I ran out of space before anmd would like to add some other things I have changed in my lifestyle alongside my use of Niacin. See 'bottom line' please. Over the last few weeks: - MIlk Thistle 1mg tincture in a little water 3 times daily--to support my liver, as, like I said before, I believe bad digestion is behind my acne. - I use an oil-free moisturiser, and minimal non-comedogenic foundation. - the occasional spot-treatment with tea tree, but minimal because in combo with Differin, it can burn, so do NOT use after applying Differin. Also, one more note. I cannot stress enough how much large portions of food in one sitting were killing my digestion--my body ticks over more effectively with small portions. Clues to my bad digestive state were: - constipation, which is not just hard stools, it is also about not being able to fully empty your bowel, not going to the toilet for a length of time that leaves you, as an individual (because it varies from person to person) feeling full and achy in the abdominal area - gas from eating ANYTHING - severe bloating by the end of the day, no matter what I ate - fatigue - a pallor - muscle aches Check your digestive system folks--lets get supporting our insides first and watch the improvement on our outsides. P.S> Please note, I have no intention to keep up the Niacin for any longer than a month at a time--this is the advice I have found on the safest way to take it. If it is overdone it will only put further pressure on the liver and possibly increase acne as a result. Less is definitely more in this case. Supplements can stress the body and digestion too if taken foolishly, so be careful and stop all supplements immediately if you have adverse side-effects, people think because they are naturally derived that they are safe--anyone can react to anything, so be sensible-- seek advice from a supplement professional if you have concerns.