Walgreens Nature's Finest Alpha Hydroxy Lotion - Reviews
Walgreens Nature's Finest Alpha Hydroxy Lotion
---
---
View Ingredients
Ingredients
Water, Glycolic Acid, Ammonium Hydroxide, Glyceryl Stearate, PEG-100 Stearate, Propylene Glycol, Cetyl Alcohol,
Isopropyl Palmitate
, Isostearic Acid, Magnesium Aluminum Silicate, PEG-40 Stearate, Petrolatum, Sorbitan Stearate, Stearic Acid, Sorbic acid, Dimethicone, Hydroxyethylcellulose, BHT, Imidazolidinyl Urea.
The list of ingredients above is provided for informational purposes only. Always check the actual product label in your possession for the most accurate ingredient information due to product changes or upgrades that may not yet be reflected on our web site.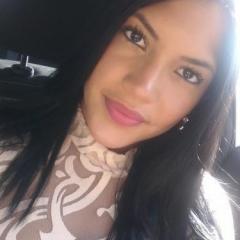 ---
Check Ingredients!

I thought it was good, too. However, do we "really" know what is inside it? Usually, more than half of the words that we cannot even pronounce it. However, I research a plenty of these ingredients and guess what... In Europe, they have banned anything that has gasoline called, "PROPYLENE GLYCOL." There is even alcohol that has this inside, for instance, Fireball. Now look or search in the back of this label and we will see is in the list of number TWO! This why my skin would get red spots after using this. I research everything I put onto my skin and inside my body because it affects me for the rest of my life. I know you would say it's probably annoying to research all of them or you do not have any time, but you will get the hang of it of knowing these ingredients (trust me knowing more is better). Knowledge is power. In addition to well-known brands, we are brainwashed to think that are good and have the "top-quality" everything (wrong!). The ingredients will tell you the truth if it has high-quality on demand to your fingertips. P.S. If you are on this page called, acne.org don't you want to be more cautious what you put ONTO your skin or inside your body causing these problems? Because at the end you want to cure it. I hope this is good information to all of you, enjoy!
---
They now sell it under a different name!

This is both me and my mom's favorite cream. The PH balance is perfect for acne prone skin. It helps your skin remain soft under treatment with BP, and also reduces scars overtime. I just wanted to let everyone know that Walgreens no longer sells it under this label but instead sells it under their "Studio 35 Beauty - Alpha Hydroxy Face Cream" label (which is a walgreens brand). I use this AHA cream in 2 different ways. Option 1 AHA cream at night Dan's BP gel in the morning Option 2 Layer AHA cream first (AHA helps other products penetrate through the skin) and BP cream ontop - wear it over night and wash it off in the morning before putting your favorite moisturizer (SPF preferred - you need SPF when using AHA) and makeup. Be careful when using Option 2 because the combination of AHA and BP cream can burn your skin. BP dries out the skin, but the AHA cream helps it remain supple. If I only use BP, my skin will break out under the dried skin, so I use AHA cream to help it remain soft and gently exfoliate in the morning. Use Option 2 every other night if the treatment is too rough.
---
Large amount Cheap Spreads well and dries fast Literally every time I try to use this product I break out If I use for several days, skin starts flaking and peeling, makeup becomes impossible to apply even if I only use this cream at night I seriously don't get what all the rants and raves are about. This product's 4th ingredient is a level 4 on the comedogenicity scale, and its 9th is a 5, according to CosDNA. Don't waste your money, people, it may be cheap but your face will pay for it.
---
My skin is fabulous since using the cream. I have been using it for about four years.. Stay out of sun when using product. I have tried many AHA creams and didn't get good results but when I found Walgreens AHA I was so happy!!!! Its still a good face cream for the money and beats any other expensive creams that don't even work!!! All my friends and work associates comment about my skin.. Thank You Walgreens!! P.S. I use rosewater as a toner at night before I apply the cream..
---
it works on acne & age spots ... I have the jar cream... No longer carried in stores... can't get it outside US. I have some extra jars of the Alpha Hydroxy Cream in Jar... I FOUND in a store and bought the Store OUT.. I have shipped to friends all over world.. if you need it.. contact me at [email protected][link removed]... and maybe we can work something out
---
It makes my face softer and I notice a difference in that there are less fine lines on my face. Now why did they stop selling this in the stores? Maybe the dollar stores have it. A little tingling and best used at night. Bring this back into your stores!
---
I'm 75 & started using alpha hydroxy 12% cream from the beginning & noticed that alot of the fine lines disappeared and softened the deeper ones...it works better than the ones out there now....i miss not being able to buy it in the drug stores.& often wondered why...i didn't have any side effects, just looking better...would love to see this back at the stores..Trish none whats so ever!! I DON'T HAVE ACNE.... JUST LINES