Carley's Clear and Smooth Mineral Foundation - Reviews
Carley's Clear and Smooth Mineral Foundation
---
---
View Ingredients
Ingredients
Mica, Zinc Oxides, Titaniam-Dioxide, Iron Oxides, Ultramarine Blue.
Does not contain Bizmouth Oxychloride.
The list of ingredients above is provided for informational purposes only. Always check the actual product label in your possession for the most accurate ingredient information due to product changes or upgrades that may not yet be reflected on our web site.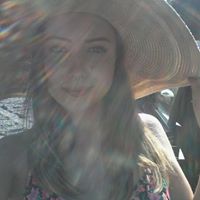 ---
Amazing! Just returned all my bareminerals because this is way better Seriously this stuff is amazing. First off, I am not the color I thought I would be but luckily they hooked it up with samples! I just emailed the company and they sent me a TON of samples, I colored matched myself and just bought my first full size foundation. It's light and natural looking, I can concentrate on areas with blemishes and blend out so it's not to heavy all over. A good primer is a must however! I am also in my first month of the acne.org regimen so I am peeling like mad but even so this foundation looks great considering I have flakes for a face, I can't wait to see how smooth and amazing it will be once I start AHA and have a more exfloiated surface to start with. I use BareMinerals mattifying prep gel which helps being down the "wetness" from the regimen lotion, which can sometimes make it hard to blend a powder. Following that I spot-cover worse off areas with a sample size of a lighter color foundation to combat redness, I just use one of the samples they gave me that was too like "fair" it works amazing. Then I dust on the foundation with a BareMinerals brush follow it with the matching Carley's finishing powder.
---
Only makeup I'll use I've always had a hard time covering my blemishes. I used to use Neutrogena Skin Clearing Foundation and BareMinerals. Those covered up my blemishes but they were so heavy and my face felt greasy. This product is so light weight you forget you're wearing foundation! Carley's has many different skin tones to choose from and they send you samples when purchasing similar products to find the powder that's best for you. You wouldn't even know I had acne scars because this foundation covers them up so well and makes my skin look fresh and natural.
---
Mineral Foundation great coverage, not bad for your skin, helps heal existing acne taking some practice in applying This is a must have product for me. Not only does this product help cover existing acne but it helps it heal too. I love that it's pH balanced and the product lasts a really long time. The company is great with returns for the wrong color too - lots of options! I highly recommend this product to anyone.
---
Mineral Foundation fabulous full coverage lightweight best ever No bismuth only 5 ingredients sometimes gets all over the counter or clothes takes a little practice to apply I have been suffering with adult acne for a few years now and it is getting worse. As I go throught many products to help the red spots and uneven tones, I need something that would make it at least possible to me to go into public unashamed or not embarrassed right now. I have tried many liquids and NONE worked that way this product does. I have even tried other mineral foundations with few ingredients. None of these even came close to Carley's coverage!!! I will never use another foundation ever even if I do achieve clearer skin. This stuff even seems to brighten my eyes.
---
Mineral Foundation For acne prone skin, minimal ingredients, covers decently well, is ph balanced Doesn't cover as well as my favourite liquid foundation. I also bought the wrong colour and shipping is too expensive to Canada to order my correct one I like it. I'm not used to powdery foundation, but I kind of enjoy applying it with a paint brush. While it doesn't cover as well as liquid, at least I feel confident knowing this foundation isn't bad for my skin