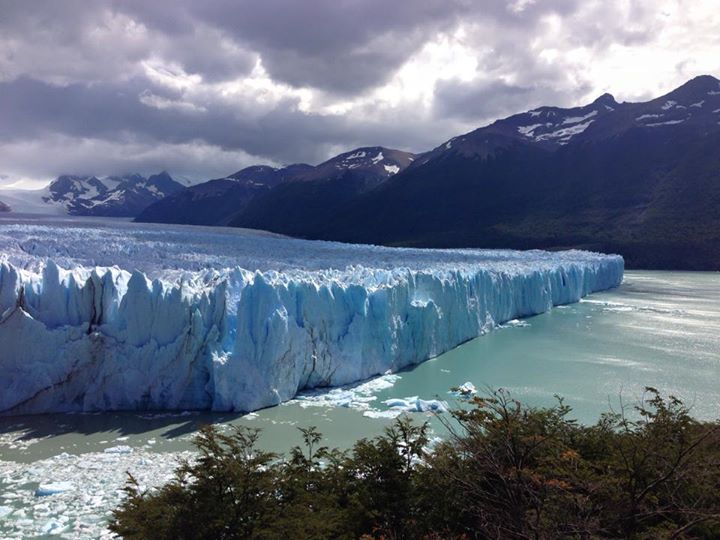 Today

Have these reports been about the same person for some time now? Does a familiar name keep coming through to you Moderators?......If so some action regarding this user would be suffice one would think. Otherwise see you again in a week or two for yet another temporary lockout which is clearly working.

Last Week

Check this dudes posting history since he joined not long ago, you couldnt find a bigger cry baby on the internet if you tried. Im seeing alot of similarities with Rezs posts (bitter towards PolarityTe), patting each other on the back, both cant resist coming back and always posting same time, just saying I wouldnt put it past Rez to stoop this low lol... Btw PolarityTe and Sunogel take up 90% of this scarless healing thread because they are the 2 most likely and hopeful products atm that can deliver complete skin regeneration. Would you prefer we discuss sliced bread or pokemon? Will that make you happy?.....this is a scarless healing thread and we are discussing potential scarless healing products and you are calling us crazy!?!?!... We all enjoy the discussion so the fact that you get so angry and upset and keep coming back despite telling us repeatedly you are a realist and providing voice of reason suggests maybe your not a realist, you are 40 cents short of a dollar my friend. You and Rez agree coincidentally that it will be 10 years before something is developed and maybe your right or maybe your wrong but its still a wild swing for a couple of internet posters. SkinTe and Sunogel may be the answer or may not, we dont know thats why we are here discussing them and people are entitled to have hope. A realist wouldnt waste their time here getting upset and frustrated with other peoples views, so dont bother trying to convince us for the next 10 years on this thread you love so much that you are a realist. You have no idea how much of a fool you are making of yourself by continuing to come back here. Annnnddddd back to discussion......again.

Sunogel has no Margin correct? And with this jello it just sits in or on the wound? Sounds like its is quite Viscous this jello and will stay where its put in place. Also you mention about it needing optimising, does he still feel that way even after he tested this on his finger and it healed without scar? The finger test was so small im not sure why he couldnt do a slightly bigger wound following this to show its true potential. Its to tempting not to try.

What do you guys make of this Statement just released by PolarityTe? Is it a desperation move or are they just re-affirming everyone they have something special? This Doctor is saying it has regenrated full thickness pigmented skin... Big call!....or do you think they are being tricky with words meaning its regenerated skin yes but not necessarily scar free skin. Remembering the statement release about the 10 year old boy before we seen photos of the boys healing. That Doctor just mentioned that the product had "quicky regenerated skin" which was pretty vague because we later found out the boy still had fibrotic scar tissue all under his SkinTe graft and that the "regenerated skin" was not what we were hoping. This New Jersey doctor has said it looks like "full thickness regeneration" so far in his patients healing. This Devon patient said he only had SkinTe a few weeks ago for a wound deep enough it required skin grafts and already has hair regrowth!! ...but he did say it feels like normal skin (not looks like) worth noting. But I suppose hair regrowth is a sign of scar free skin so it should look like native appearing skin also. SkinTe at least heals very fast from reports for some and this is the first we have heard of full thickness skin regeneration. There is hope at least for us.... First phase roll out 2018? More hospitals added I guess and then 2019 is full scale nation wide roll out from previous statements from Swanson.

"I Would Choose SkinTE Every Time," says Patient Treated with PolarityTE's New Skin Regeneration Product DOWNLOAD AS PDF APRIL 18, 2018 SALT LAKE CITY, April 18, 2018 (GLOBE NEWSWIRE) -- PolarityTE, Inc. (NASDAQ:COOL) today announced continued success with SkinTE during its limited-market release across a variety of conditions, including burns, wounds, surgical reconstruction and the replacement of skin grafts. "We at PolarityTE are incredibly excited to see the success of SkinTE throughout such a wide spectrum of patients in such a short period of time. We expect to receive additional clinical results through multiple channels, such as case studies, peer-reviewed publications and a PolarityTE hosted Key Opinion Leader (KOL) Summit to learn more about SkinTE in clinical practice from early adopters. In the end, however, the most important outcome is the impact on the patient's life," said Dr. Denver Lough, CEO of PolarityTE. Among the outcomes observed are a SkinTE case involving a patient who suffered from a large chronic leg wound for multiple years. Prior failed treatment attempts included not only other wound care products, but also two failed skin grafts. Skin grafts have traditionally been considered the clinical standard of care in covering both small and large wounds. Devon, who was treated with SkinTE, commented: "After a motorcycle accident a few years ago, I was treated for several injuries; however, wounds on my leg were persistent and after trying a few different options for treatment, nothing was working. We eventually tried two skin grafts, which took many months for any healing, and each time we removed those bandages, about 75 percent of the graft came off with the bandage. These non-healing wounds were limiting my ability to do physical therapy and fully recover because the wounds would bleed through the bandages. Then, a few weeks ago, I was treated with a new product – SkinTE – and it has already provided nearly full coverage of the wounds and healing is a lot better than it was with the other stuff we tried. My leg feels as close to normal skin as I can imagine, and there is even some hair growth. If I had to choose between SkinTE and another skin graft, I would choose SkinTE every time because it is actually working, and you don't have a huge area of healthy skin removed that also then needs to heal, like with traditional skin grafts." Dr. Mark S. Granick, MD, Professor and Chief of Plastic Surgery at Rutgers New Jersey Medical School and an early adopter of SkinTE commented on his experience with the product: "I recently used SkinTE on a patient with a significantly sized leg wound which was the result of a traumatic skin avulsion. A hyper-granulating wound had persisted for more than two years despite treatments with currently available options, including split thickness skin grafts. The wound was painful, and long-term dressing care was insufficient for returning this otherwise healthy 39-year-old to his pre-injury function level." Dr. Granick continued, "Ultimately, the best thing for this patient, and generally any patient who is suffering with wounds, is to replace his own skin. SkinTE seems to be providing that. Thus far in the healing process, SkinTE has resulted in what appears to be full-thickness, pigmented skin regeneration. Certainly, in this case, SkinTE provided superior results with a quicker and less invasive procedure. I look forward to continuing to evaluate the potential and capabilities of this exciting and ground-breaking product." "Nothing speaks more highly of the product's success than a patient testimonial," said Dr. Ned Swanson, Chief Operating Officer of PolarityTE. Dr. Swanson continued, "The remainder of 2018 will be dedicated to building robust clinical packages across all wound types in concert with this first phase rollout, and we look forward to sharing additional information about these exciting outcomes."

I've already reached out to him a number of times in the past.... I don't want to be annoying or seem obsessive. But the truth is, I'm so desperate for Sunogel. It sounds so much more ideal to me than the Polarity procedure. I'm so tired of waiting, my whole life has been on hold for so long now. Kidnap Guoming Sun in the dead of the night and have him lead you to the jello.....get a scoop full for me to.

If anyone has a pet pig that has scars and is self concious tell that little Piggy he need not worry anymore for their days of misery are behind them. I hope I can say the same for you Homo Sapiens one day soon.... There has been enough breakthroughs in last couple years to suggest we are close and wont be waiting no 50 years as some say. SkinTe we are still holding our breath but the wounds they are treating atm are not helping our cause much, more time is needed to properly guage. Sunogel has very impressive pre-clinical results in pigs and was chosen to be one of 7 finalist at the Hello Tomorrow convention in Paris from 3000 Applicants and narrowed down to 500 from that to be chosen. So its not like they are being scoffed at or brushed under the carpet with their claims to skin regeneration. Some more air time is what they need to generate the kind of momentum we have see with PolarityTe $$$...

Not sure...was it about 3 or 4 months? From the fully excised wound i think. Note they are saying this hand at 7 weeks is in early stage healing. I would have thought 6-10 weeks would be mid stage

Ok back to discussion.... "In preclinical models of full-thickness swine burns and wounds, we observed that SkinTE generated healing with reduced scarring, hair follicle growth, complete wound coverage, and the progressive regeneration of all skin layers including epidermis, dermis and hypodermal566666r layers. We believe swine models of burns and wounds are predictive of results found in humans due to the similarities between swine and human skin. We have included images below of the SkinTE-generated swine wound healing we observed." I think these statements hold some value as with a previous statement from a Doctor using Skinte who noted progressive dynamic healing in a patient. Wound coverage is fast yes but Time is needed for skin layers to regenerate. Correct me if im wrong, SkinTe goes to work early in healing stages by preventing contraction/scar tissue to a degree and then progressive regeneration slowly takes place with complex skin layers laid down.

Last Month

All this bickering over these photos lol.. How can you look at these images and say no this will not help acne scars is mind boggling. Do you know what his hand would look like if just healed naturally or with a skin graft? Or what it will look like in another 2 months time?....we can guess We just dont know....one person says its impressive and another say its shit lol. We are making judements off the back of these horrific injuries and then trying to compute in our heads that no this cant help acne scars because this dudes hand hasn't regenrated back to normal appearing skin after 7 weeks. When i see this used on very small defects or acne scars with other methods then i will make my final call. I cant say for certain anything after seeing these images from such injuries.

Its hard to get a good indication from these images. These are horrific cases. We really need to see small defects and not so deep wounds to get a better understanding how it can help acne scars. This hand injury typically would require a skin graft so i think PolarityTe will be pretty chuffed about this. Skin Grafts could be a thing of the past soon. So skin is regenerating just how cosmetically pleasing is still unknown until we see final results. And we still havent seen any images at 3 month stage. These are stated as early stage SkinTe healing. The hand image will be interesting to see at 3-6 months it has a lot of healing to go. if Skinte is working its having to do a hell of a lot of work to these injuries for skin to make a comeback. How do we know acne scars wont be childs play for SkinTe? ....

2 new patient images released. Some horrible injuries they are treating btw. The hand photo looks pretty good only after 7 weeks given how bad it looked prior. Still very red obviously as it heals hard to get a gauge on texture at this stage but doesnt look like much contraction. https://ir.polarityte.com/sec-filings-email/content/0001493152-18-005038/ex99-1.htm

Doctors inject fillers into the dermis anyway. No harm can be done by injecting Skinte into dermis after it has been hit hard with 2mm or 3mm needling and also subcision to create a site for new healing of new skin. Im not totally sure about just injecting into dermis and hoping it propagates scar tissue time will tell. But creating a wound that needs to heal with SkinTe now added to the mix could be massive. It just comes down to the product and if it truly does prevent scarring and contraction offering normal skin layers to return. Large burn scars or acne scars or any other scar what does it matter, it comes down to the product and what it actually can do.

Needling, Subcision, Dermabrasion all techniques used currently to break up scar tissue and create a wound bed under skin for skin to reorganize itself for better appearance. SkinTe can be needled into skin applied after dermabrasion or injected into skin after subcision surely. Why are you and many others fixated on excision as the only way. This approach is suited to scars of full coverage like burns and grafts. And as DamnBOY said if skinTe does offer some regeneration and prevenetion of scar tissue or possibly propagation why couldnt it be repeated with less invasive techniques to achieve a good result for acne scars. You can repeat subcision and needling alone to get good results so will adding skinte help??. If not then we are talking about a paste that does nothing when applied to skin.

Why on earth would they remove that 10 year old boys scarred skin....the issue with him was contraction and keloid formation which is a concern for both function and appearance so if SkinTe can prevent that which is the doctors goal, is that not a desirable outcome which could benefit all scars? .. There are a number of people on this forum who have tried calling these Doctors in a panic asking for this treatment. The fact that you called around asking them to cut your face up (crazy idea) and use SkinTe on you just reeks of desperation and worry. Its easy to make a judgement call on something when you are in a dissapointed frame of mind after being denied treatment. I'm sure you got the exact same vague response from any doctor using it as others on here did. How can any Doctor know its not appropriate for acne scarring this early into human trials if they havent tried it for acne scarring with techniques like needling and dermabrasion and subcisions, if it is offering no benefit to old scars then they should cease using it and putting patients through the pain.... If they continue treating old scars from grafts to get good results with at least less contraction then we can hope it has some sort of benefit for acne scars thats all. And the difference from large burn scars/grafts and small acne scar is HUGE! Ive said it before...SkinTe just needs to show it can prevent Scarring to a degree or with regeneration of normal skin and it could possibly be of real benefit to acne scars. We just dont know and are still waiting. Im not awaiting miracle images to come through from these horrific burns patients and they suddenly have besutiful perfect skin. Im waiting to see signs it does prevent Scarring from forming but. And its been 3 months only from about when they first started using on humans. To Early...you were making these phone calls to doctors during this time frame. There is no way they could say its not ever going to be used for cosmetic scars this early....

But they already have touched scars with SkinTe and plan to do more in the near future. And nobody has heard of Doctors saying it doesnt work for scars, only you. Where are you getting your mis-information? Im not saying it works like we hope because we just dont know yet but its impossible to write it off without any evidence to suggest its not going to be true regeneration to some degree as its said to be. PolarityTe's entire business model is built on 'True Regenration' with more pipeline products to be rolled out in the future. If cutting a scar out entirely even just a small one and applying a paste that just heals back as scar again then Lough and Co may be begging for their old jobs back at John Hopkins, unless they can somehow optimize SkinTe. As for Dr Sun Im not sure how he can have such an amazing revolutionary product and not be able to sell it to big hitting Investors. I understand not having the funds now but I dont understand why he cant sell it? Is Dr Sun incapable of putting a presentation together and setting up meetings with big investors like Frost? he got perfect skin from scars in swine models so how can any serious investor ignore that??. Give credit to Lough at least, hes a guy who can truly drive for change. Lough has already hit the market and PolarityTe have a 200,000 square foot center and are moving fast. Seems like Sun doesnt have the drive to become the next big thing. You're saying Lough has made it to market with a product offering true regeneration but it actually doesnt work where as Dr Sun has the real deal for true scarless healing but hes still sitting at his desk twiddling his thumbs? Has the world gone mad.... If Dr Sun cant sell it now then how will he ever. Is he a mute or something?

I still cant imagine anyones face will be cut open and replaced with SkinTe. Thats drastic and unrealistic. However I do believe with most acne scars being affected by damage to dermis Derivatives are being produced for smaller defects. Many people report how their scars dissapeared right after treatment because of micro swelling and released scar tissue. But the eventual contraction again makes those scars reappear. If SkinTe prevents Contraction its a huge win. Blending the surface texture to match native skin im less sure about but time will tell.

What doctors said this??? Only a handful of Doctors are allowed to use it atm in a few hospitals so any other doctor in the world who has never used SkinTe and claims it doesnt work is making an absolute judgement call. Also this doesnt make sense saying you cant find a doctor who will use it for scars...I assume your referring to Dr Mundinger telling a couple people here he cant reccomend SkinTe atm for their acne scars/scars at this time. Yet he is same doctor who removed scarred skin graft for young boy, be it split thickness they were aiming to prevent contraction and keloids forming (not scarless complete skin).....and so far it looks like it has worked for them. We now understand why they took that approach removing only part of damaged skin. We all know the reasons why the select few Doctors who use it wont offer it to people with cosmetic issues seeking elective procedure. Its in trial phase for one

Skinte is really the best chance because you need true skin regeneration, not more inferior products hitting the market providing small improvements . PolarityTe have claimed true regeneration with SkinTe and got those results in swine models. We have seen cautious approach with humans thus far. It might be hard to judge given the use on bad burn scars but any signs of true regenration with scarless skin will be huge for Acne scar sufferers. We have already seen such signs with split thickness graft in 10 year old boy. With propogation into scar tissue that was noted in swine models yes but remember that scar tissue was left untouched. Im sure breaking up scar tissue to create a fresh wound/bed under skin in dermis for acne scars will allow skinte to move in and regenerate normal skin. Heres to hoping future images coming through are full thickness wounds or some smaller wounds/scars where scar tissue is completely removed or disrupted before skinte applied and seeing good results. Then a nation wide full scale roll out in 2019 when people can use this with safer less invasive methods for cosmetic issues like acne scars.

More Than a Month

The Margin only stands out because of the colour difference with the black skin. If it were all white skin i dont think you would see this margin hardly tbh. The Margin is already starting to fill in with pigment in some areas for this boy. I cant see any obvious contraction either. Seems to blend from one side to other well so far after 6 weeks.

I still like to think focusing on one small acne scar with this product will benefit. They still noted scar reduction and contraction prevention even if they left all that scar tissue under his new skinte graft. As for propagation with this boy into scar tissue it was never going to penetrate all the way through his dermis and into hypoderdermis lets be honest. It still may propagate scsr tissue but not to that extent i wouldnt think. Im just focusing on signs of scar reduction and contraction prevention. If you pick one small acne scar and needle the shit out of it and break it up again under skin deeper with subcision then apply skinte on surface and injected into skin also then you would hope that spot doesnt contract again under skin and it plumps up skin to normal contour. The more you look at it and understand its only split thickness yet still you can see it looks smoother than surrounding old contracted graft scars. And in some areas the margin has almost completely dissapeared, its the different colours forming that are probably throwing most people off I dunno. The darker areas i believe are smooth with lighter areas that havent repigmented yet. Its just so bloody difficult to see because black skin is prone to hyperpigmention colour changes. All that said its only 6 weeks and this boy had issues with old grafts developing keloids and contraction over 2 years hence why they are using Skinte to prevent that even if from just split thickness.

Yes Im a little confused why they only did split thickness. Im scratching my head for many reasons. Just do a small piece and full thickness, white skin please, before photos, with adjacent skin normal appearing. This is such a poor example, I know its only 6 weeks and its bad scarring but i hope next images coming through are easier to judge. They never showed anything like this in pig tests like partially removing scarred skin so perhaps they are being extra careful with human patients. Pig results still stand as very impressive. The doctor for this boy did say they were using this as an unknown and had back up plans if it didnt heal well hence being cautious. Contracture is the key for acne scar sufferes here. If it can significantly reduce contraction then this could well be better suited for acne scars who knows. These burns scars have very poor texture/colour skin.

seems they only trying to get rid of keloid scars and improve colour by excision of epidermis and top part of dermis. Its hard to see whats going on because he has black skin and no before photo to compare with. Maybe his age and the unknown of product made them tread more cautious doing split thickness only.

Critical thinking skills on show here....

You say you dont have much faith in SkinTe because it sounds to good to be true. That line of thinking doesn't reallly wash with me anymore. I used to think like this also. We only think like this because of how we feel about our skin and how frustrating current treatments are. Go up to a random person in the street with good skin and tell them there is a new technology that can regenerate normal appearing full thickness skin and they would probably say geez thats impressive and then proceed to carry on with there day not thinking about it. Then say the same to a person like Rez77 with bad skin and low self esteem and they will probably want to break down in tears of relief because his scars and suffering are his life everyday. We have found ways to alter and manipulate the human body how it appears and feels. From hair dye to liposuction to Viagra to the Cochlea implant. A guy can take estrogen pills and grow a pair of tits and likewise a women can take testosterone and grow a beard better then most men. Ive personally achieved 75% lmprovement from current treatments but its the time it takes for skin to reorganize itself from many treatments over many years and finding which treatment works best to be the most frustrating. I had the money and downtime luckily to reach that 75%. The last 25% is the major hurdle and only true regeneration can overcome that. So is the difference between 75% and 100% unbelievable, a miracle or as you say to good to be true? I dont think so personally but my skin is nothing compared to a burns victim and there suffering and how far they would feel from ever seeing there old skin back. But we are talking about true regeneration more and more and who will win the race to finding the right recipe for true regeneration and hopefully there is hope for all regardless of how bad their scarring is. As for Rez77 he has repeatedly said he is "OUT" or "IM DONE" and never coming back here because he thinks SkinTe is a joke and we are insane for tracking its progress and yet he always returns....why?? Because he has as much hope as anyone and he has already revealed this a couple months ago in a post. As upset and angry as he is about his skin its the anticipation, waiting, hope and anxiety about SkinTe that eats away at him eveyday and we see this with his emotional outbursts. I know who's really going Insane.....