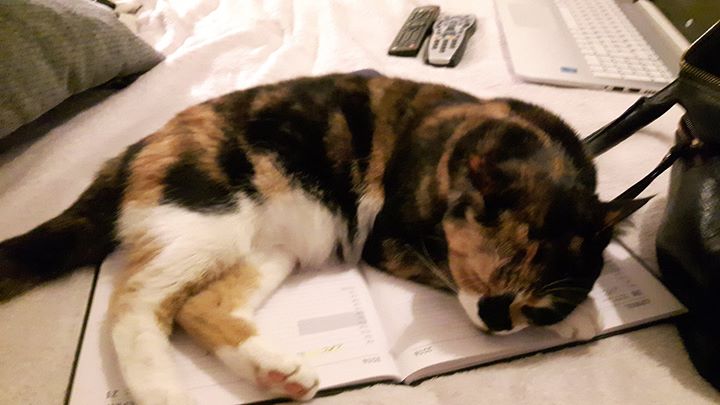 Last Week

3 hours ago, damnBOY said:

good luck

preclinical  end 3Q 2019 

Ok so human clinical trials won't happen till at least 2020 then.

i read also that birchbiomed have a partnership with a cosmetics company already in anticipation of bringing topical fs2 to market asap. Pretty good step in the right direction 

Hey does anyone know when Dr Sun wants to start clinical trials? Surely he can get funding through John Hopkins? Where I believe he works? Really hoping fs2 and or Sunogel are good to go within 3 years.

Last Month

It's blocked from my region to open. Sounds like polarity but different methods of application and manufacturing. Can copy and paste the pictures? Also does it say 3rd degree burn?

If scars can be improved to be near enough invisible that's fine. I'm sure we all have those somewhere already but never see it. 

I think ink there is some thought that humans can regenerate but scar as a short cut. Maybe fs2 slows down scarring so much it allows for regeneration? That's the vibe I'm getting from their info.

I got my eye on fs2. There is an autoimmune conpound to scarring as we know from other research about immunorepressants. Could get a very good improvement at least. Sunogel too. You can see in face transplants there scars heal very well. Because they on immunesupressant tablets. 

Polarity I watched there latest webcast. Some look very good. Some not so much.maybe depends on injury. There was a large heel injury that looked very good at 12 weeks. 

But burn scars looked 50/50

Still might be useful to some with keloids etc

video from birchbiomed last week. They say they want to release fs2 in cream topical form maybe next year. 

20 hours ago, surgical scar said:


Not everyone is a genius like you. How would I know if skinte hasn't been tried for anyone with hypertrophic/keloid scar, especially that people prone to keloids tend to react badly to getting cut again.
Anyway, extreme scar overgrowth isn't the case of most people here. 

The guy who had a patch applied on his chest on the presentation slides says it was in replacement of a keloid scar. I'm not a genius I just read my subject material.

anyways my original point was Polarity aren't completely out of the game yet for scarless healing.

22 hours ago, FromScarredtoFree said:


Well it wouldn't be easy to get it as a doctor has to prescribe it... and we aren't even sure if it works.  It looks promising in rats and in theory it should work in human skin based upon their methodology.  

Yeah self experimentation isn't a good idea it is lol  

4 minutes ago, FromScarredtoFree said:

Plerixafor

Do you think it's worth a shot at healing a new injury? Lol

17 hours ago, surgical scar said:

Um what? Anyone with 

stiff hypertrophic scar or a keloid has had skinte?

You know what I'm saying. Don't twist it into a different point. I'm saying skinte skin would be better than Something stiff and bulky that moves against your body. You don't have to have skinte on you or be a genius to work that one out. Do you know what a burn scar feels like to wear everyday?

12 hours ago, FromScarredtoFree said:

Another new discovery regarding scarless healing came out today by UPenn.  The reason that older people tend not to scar is not because their skin is less elastic, but rather that they have less of a protein called

SDF1.  

Doctors have found that inhibiting it in both rats and lab grown human skin has the effect of greatly reducing scar formation and promoting regeneration.  In mice it appears that inhibiting or removing SDF1 causes regeneration with hair

in mouse skin with ear piercings (Skin completely removed).  Another good thing is that an SDF1 inhibitor already exists on the market and is FDA approved and they are planning clinical trials for scarring soon, so it could be on the market very soon.  Another piece of the puzzle  .  It seems that the NIH is taking a keen interest in scar research as it funded this study along with the large grant it gave to UC Irvine.  Hopefully if we keep throwing money at the problem it will go away soon.

It's important to keep in mind our skin is perfectly capable of regenerating itself.  Evolution has switched this process off in exchange for quicker wound healing.  We just need to find the right combination to turn regeneration back on.

https://www.cell.com/cell-reports/fulltext/S2211-1247(18)31340-8

What SDF1 inhibitor is currently on the market? 

6 hours ago, surgical scar said:


says who?

Says anyone with a stiff hypertrophic scar or a keloid mate.

adipose they haven't discussed much but if for fat grafting,

43 minutes ago, damnBOY said:

do you think they will cut all your face and apply a gel
skinTE on top of it? it looks scary who whould gonna do this ? by the way skinTE doesn't even promote scarless healing it shows efficancy to close wounds and replace split thickness skin grafts for severe burns that's what skinTE is about or you know something about skinTE I don't know explain please ...… also don t forget skinTE needs a biopsy of full thickness skin with fat and this create a new scar and the doctor will close it with stiches 

If you read what I said, I said I don't think skinte is applicable for acne scars because most acne scars aren't full thickness. And like you said, no surgeon will cut out full thickness skin that isn't damaged.

surgical and burn scars are different and therefore improvement is possible with skinte. Scars don't have 3 layers. Just one block. So in that regard skinte is regeneration and cosmetically better than scar tissue. But proberly not cosmetically or functionally better than acne scars. 

I think acne scars are alot harder because they are all so different and i would say the majority is not full thickness. Where skinte relies on a full thickness sample to allow for regeneration. Would be abit messy.they do advertise its applicable for surgery scars so i guess thats the difference x

52 minutes ago, FromScarredtoFree said:


Well I guess we'll see.  In theory healthy skin is supposed to have fat intertwined in it (Costarelis).  While Skinte does not have the best track record for delivering, they're sticking to their scarless healing promise and I can't imagine them lying at this point lest they want to be humiliated in front of all these plastic surgeons.

No they haven't disappeared in disgrace have they. So not all is lost yet.

yes i saw that. I was looking at the slides again and it did dawn on me that Polarity are bringing out a adiposeTE (fat) at some point. Which means Skinte doesn't regenerate fat at all. So patients having skinte on basically muscle will look very different than what we desire as fat also gives a lot of appearence to the quality of the skin. It's odd because a third degree burn includes fat but I believe skinte only generates dermis epidermis and appendages. 

Anyone remember the demo of them doing a pinch test on skinte to show pliability? I would bet money that patient has hardly any fat underneath that patch from the burn. That's why it looks weird and see through. 

But then hypodermics is where the adipose is so it's actually very confusing. 

I would use skinte for my surgical scar to improve pliability and then get it micropigmented to make it look more normal.

also. Scars take up to 2 years to fully mature. We can't expact full regeneration in 6 months. I think they themselves mentioned a year to see its full potential.

also they have said they have a 5 year plan to bring it to EU and Asia.

don't rule them out yet until we have full report x
 

19 hours ago, FastMedia said:

On 20/09/2018 at 4:34 AM, nikki_gargin said:

I think polarity are going to wait for a year post application of skinte to share real reults. The leg wound pic says midstage healing. Also I heard some good news. I can't say much more than that. Only that my source is reliable. 

is it austin?

 I won't discuss who or what exactly was said as I want to keep them anonymous. But it wasn't, no.

The only thing I wanted share is some positivity as I know some people want to hear the hope,m

I think polarity are going to wait for a year post application of skinte to share real reults. The leg wound pic says midstage healing. Also I heard some good news. I can't say much more than that. Only that my source is reliable. 

More Than a Month

are people seriously going to try and make it? Lol



 

4 hours ago, surgical scar said:


That's absolutely not true. They are business motivated and have made contracts with surgeons that can use it on any paying patient they wish. I got a quote for scar revision using SkinTE from a reluctant plastic surgeon to entertain, but wasn't going to do it after I saw the horrid pictures and the doctors explained what a mess it is and that I wouldn't like the result. 

oh my god that sounds like a disaster! Did the plastic surgeon basically try and tell you not to do it?   

I'm really impressed with Sunogels new website. Looks a lot more like a proactive company now rather than a blog. I would personally prefer Dr Sun takes his time so it meets the expectations he hopes for, and the customers don't have mistaken expectations like us with Skinte. Pigment doesn't bother me I'm more about texture BUT I pray it's 100% regeneration in humans. 

On 14/08/2018 at 11:06 PM, nikkigirl said:

On 12/08/2018 at 9:49 AM, Rez77 said:

Yeah I talked to a scientist at MIT who works in Tissue Bioengineering. 

He said the type of things that would lead to total scar remodeling won't be a reality for another 50 years. 

That's what he said and I challenged him talking about all the exciting research and he said this is all research for it to first even be found there would need to be several quantum jumps in terms of finding sources with which to actually generate enough cells from stem cells and they're not even close to doing that yet. And then for it to be developed into a therapeutic device or application would take us way past 2040. He said there are tons of unethical start-ups who are promising all sorts of things but they're just pie in the sky hopes that they'll get enough funding to last through the next decade till they can try and post some new discovery. He even said the ugly truth about hair cloning and regeneration is that its at least 20-30 years away. 

I just thought it you guys should hear this from a scientist directly involved in the university level research on skin remodeling. THis at least helps me take a deep breath and stop following this thread which I have been very active in previously. I'm sorry I cannot post something more optimistic but I'm posting what I've heard. Its a tough pill to swallow, but at least it helps me accept my scars and stop wasting the rest of life hoping for something that won't come in time for me to still enjoy my youth, which is already half gone anyway. I've been with this thread since 2007 and now 11 years later with no single improvement whatsoever, its time to realize why and stop hoping. Sometimes its just better to know when to quit. Sorry guys. 

Do you think somebody could create a thin fake skin to cover your face that could let the pores breathe or just use a day.....take off and wash.

I was wondering this! Like a micro thin sheet makeup type thing. Would be cool

Is the USA hasnt president Trump made some changes to speed up the whole research to market of drugs? Or is that just a rumour? 

16 hours ago, MyBeautifulScars said:

wow gene manipulation during healing is their proposal? Thats amazing.