The Acne.org forum has historically used a special theme for mobile phones but this was never an ideal solution. First and foremost it didn't work at all with tablets, making the tablet experience sub-par. Sometimes the mobile theme wouldn't trigger or users wouldn't wrongly be served the mobile skin on a desktop browser. There were also many missing features in the mobile skin.
We've been working on a solution in the form of a responsive design. This means the forum will now respond to your devices and it's size. If you make your browser window smaller, the size of the forum will respond in real-time and when you visit on your mobile phone, you'll be served the exact same website, with all of the features but in a format that works perfectly on your phone.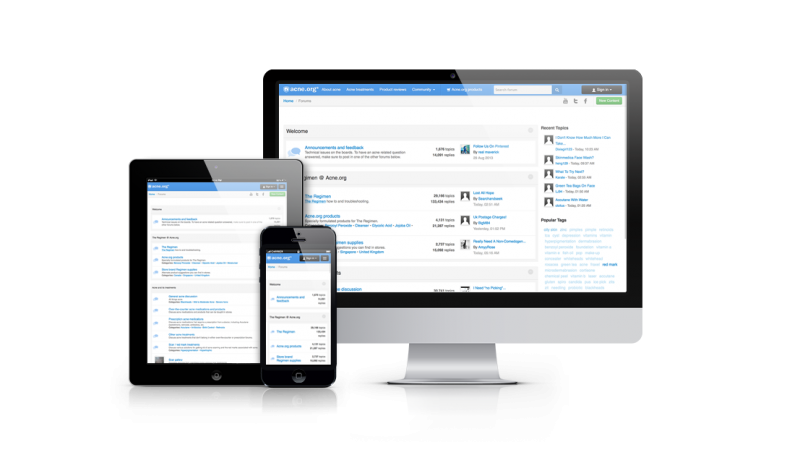 Your feedback will help us ensure you get the best possible experience regardless of what device you're using.
-Paul