The battle continues
---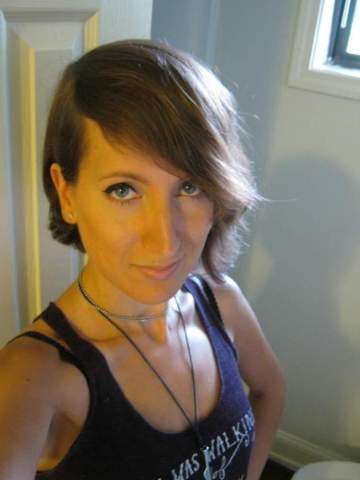 I never had a bad skin untill 2004 though it has always been oily. I had started breaking out in April 2004 after using Manhattan Cosmetics pressed powder for 6 months. Now I usually break out before my period. My complexion is very fair,so the pink scars are very noticeable and when it`s hot outside and my skin gets oily,the scars become red...My right cheek has always been the worst,but few years ago my left started to break out too,maybe because I used to pop pimples and touch my face (well,I don`t practice this kind of "treatment" anymore).
These days my cheeks look pretty clear,I rarely get any blackhead on them,but the jawline still sucks,my T-zone gets oily fast and I have a lot of blackheads on my nose. I`ve had few cysts as well,I squeezed them and of course they`ve left the scars...
I gently exfoliate my skin twice a week and use SebaMed cleansing bar,Clear Skin toner and an anti-pimple gel.
I don`t use any foundations,concealers or powders cause they`d definitely make me break out again.
Also I`ve been a semi-vegetarian for 2.5 years and I believe it has helped me to fight aganst acne. And I`m a fast and unhealthy food hater.
I`ve had taken Vitamin A,E & Zinc (this one worked well). I`ve tried a lot of products for oily skin (Garnier,L`Oreal,Lumene and SebaMed),the last two are the best.
BP always makes my skin very dry,I suffer burning,itching,peeling,even swelling and 3-4 weeks later I always break out like crazy.
---
Pictures/Videos
11 pictures
Create an account or sign in to upload pictures or videos
You need to be a member in order to upload pictures and videos
Sign in
Already have an account? Sign in here.
Sign In Now